Sign up today to get the best of our expert insight in your inbox.
Sign up for The Inside Track
For details on how your data is used and stored, see our
Privacy Notice
.
Opinion
The race to lead the world in clean energy | Podcast
'Bidenomics' is the new buzzword that the US administration is using to brand its industrial strategy. What does it mean for energy in the US, and around the world?

Ed Crooks
Vice-Chair, Americas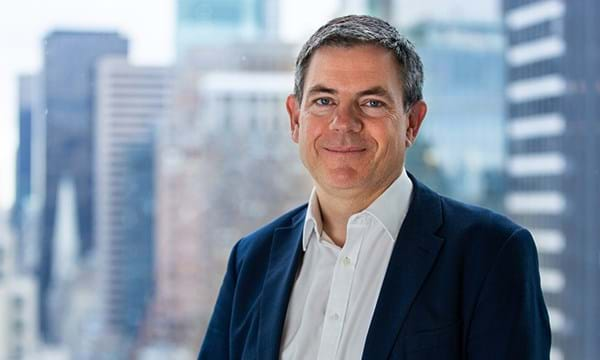 Last week, President Joe Biden spoke in South Carolina about his economic vision: a strategy that he is calling "Bidenomics", with the energy transition right at the heart of it. By "turning the climate crisis into an opportunity", the White House says, the US can create good-paying jobs in clean energy while also bringing down consumers' energy costs. When the president and his administration talk about their energy policies, the focus is generally on jobs, investment, and the international race to lead in the technologies of the future, not the need to reduce greenhouse gas emissions.
The Inflation Reduction Act was the legislative core of this plan, with its array of incentives for low-carbon energy, and for US-produced equipment in particular. As we approach a year since it was passed, there is plenty of evidence that it is contributing to upturn in US manufacturing. Spending on new factories has been tracking at a rate of about $190 billion a year, triple the average rate of the 2010s. But are there dangers in the administration's drive to create new domestic industries in low-carbon technologies?
To discuss that question and more, host Ed Crooks is joined by regulars Melissa Lott and Amy Myers-Jaffe. Melissa is Director of Research at Columbia University's Centre on Global Energy Policy, and Amy is Director of the Energy, Climate Justice, and Sustainability Lab at New York University.
One of the biggest issues in terms of international tensions around renewable energy manufacturing is China, which is currently the dominant producer for products and components such as batteries and solar panels. At the same time as it is trying to wrest global leadership from China in some of those key sectors, the US is also arguing that the two countries need to work together to tackle the threat of climate change. Melissa was in China last week – as was US Treasury Secretary Janet Yellen – and shares her insights on the implications of the two countries' energy strategies.
One new development is that China is restricting exports of gallium and germanium, which are used in semiconductors, fibre-optic cables, and some electrical equipment. Amy discusses what these restrictions might mean for energy producers. And the gang discusses the question: what does this new trade flare-up teach us about how much countries need to work together to make the progress we need in developing clean energy?
If our world's greatest challenges, including climate change, can only be solved through co-operation, does competition between countries risk pushing us off course?
Join the discussion on Twitter – we're @theenergygang , or visit woodmac.com/podcasts for more.