Sign up today to get the best of our expert insight in your inbox.
Sign up for The Inside Track
For details on how your data is used and stored, see our
Privacy Notice
.
Opinion
Will oil, gas and coal peak by 2030? | Podcast
The pathway to a 1.5 °C limit is still open, but time is running out

Ed Crooks
Vice-Chair, Americas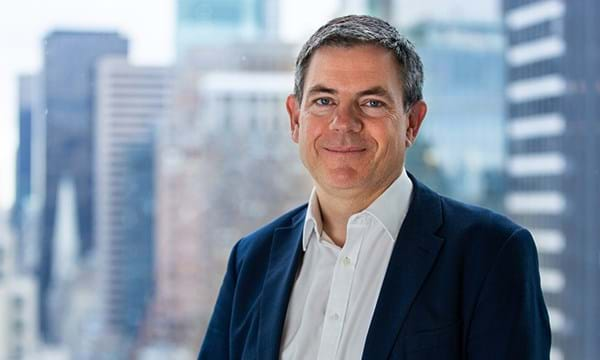 The International Energy Agency last week published its World Energy Outlook, which is its big annual review of everything that is going on in the world of energy.
One of the headlines that has been attracting a lot of attention is the forecast that, on current trends, demand for all three fossil fuels – that is, oil, gas and goal – will peak before 2030. The IEA's report states that the pathway to limiting global warming to 1.5 °C, the objective the world set in the Paris Agreement, is still open. Although if we carry on as we are, by 2030 it won't be.
If we are to get on that pathway, countries need to work together, in particular to deploy low-carbon energy technologies in the Global South. As Fatih Birol, executive director of the IEA, puts it: "The speed at which emissions decline will hinge in large part on our ability to finance sustainable solutions to meet rising energy demand from the world's fast growing economies. This all points to the vital importance of redoubling collaboration and cooperation, not retreating from them."
Joining Ed Crooks to discuss the IEA's views and progress in the transition away from fossil fuels are Dr Melissa Lott and Amy Myers-Jaffe. Regular Energy Gang guests, Melissa is Director of Columbia University's Center on Global Energy Policy. Amy heads up NYU's Energy, Climate Justice and Sustainability Lab.
They debate whether this decade might witness the arrival of peak fossil fuel demand. What are the forecasts saying, and are they believable? The gang weigh up the recent tide of bad news about electric vehicles. Should we be preparing for an abrupt turn away from EVs? What could it mean for oil demand if it happened? And how should we interpret the two recent mega-deals in the US oil industry?
Plus: offshore wind is in trouble. Rising interest rates and supply chain issues are driving up costs, and big projects in the US are being cancelled. Can the industry find a way out of its predicament?
And finally, you might not spend a lot of time thinking about graphite, but it's a critical mineral for the energy transition. China's share of global production of spherical graphite, used in battery anodes, is over 99%, putting it in a strong position in global supply chains. Now China has announced new export restrictions on several forms of graphite, raising questions about whether a new vulnerability has been exposed for US and European battery and EV manufacturers. These concerns extend far beyond graphite: there are big issues here about concentration in the supply chains for many clean energy sectors, raising questions about the security of supply.
It's a packed show, and as always we are keen to hear your thoughts and comments. You can find us on most platforms as @theenergygang. Subscribe to the show so you don't miss the next one, out every second Friday at 7am ET.