Sign up today to get the best of our expert insight in your inbox.
Sign up for The Inside Track
For details on how your data is used and stored, see our
Privacy Notice
.
Opinion
Could deep sea mining solve our critical metals dilemma?
280 million EV's worth of battery material is sitting on the ocean floor, but do we need to mine it?

David Banmiller
Head of Americas Sales and host of The Interchange: Recharged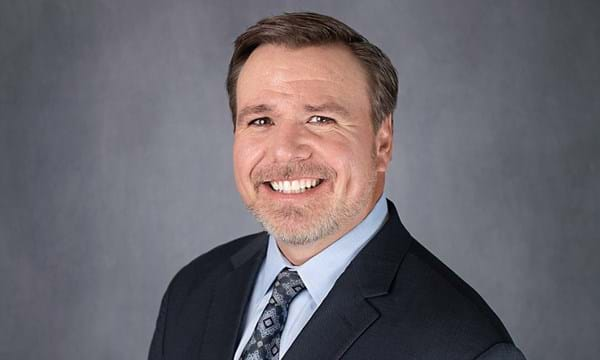 David Banmiller
Head of Americas Sales and host of The Interchange: Recharged
David manages the Global Strategic Banking team and hosts The Interchange: Recharged
Latest articles by David
View David Banmiller's full profile
The end is nigh for the internal combustion engine. Electric vehicles will be phased in across the next decade, with two-thirds of vehicles sold in the US by 2032 mandated to be electric. In California, 100% of cars will need to be electric by 2035. As a result, demand for the precious metals that are needed for EVs is forecast to increase significantly.
Every solution creates its own challenges. Electrification is one of the answers to the net zero question, but it's created an issue in itself – where are we going to get the minerals?
On this episode, host David Banmiller is joined by Gerard Barron, CEO of The Metals Company. They estimate that there are quantities of metals equivalent to 280 million EVs (comparable to the total US fleet today), sitting on the seabed. Deep see mining is a new frontier – but do we need to start scouring the ocean floor when there's an abundance of metals on the surface? How ecological is the practice?
Also joining the discussion to answer these questions is Robbie Diamond, Founder, President and CEO of SAFE. SAFE is an advocacy group for US energy security and economic resiliency by reducing dependency on overseas energy supply. They work to ensure that the US and allies secure key aspects of the technology supply chain.
Deep sea mining represents a significant opportunity to alleviate supply chain constraints. The mining, done in international waters, presents a few advantages: minimal impact on ecology (though this is debated, and addressed on the show today), avoidance of issues related to cross-continental delivery and rapid utilisation of resources due to lack of infrastructural hurdles.
Despite the potential of deep sea mining to diversify supply chains, there has been some resistance from NGOs and other conservation groups who are hesitant about the potential environmental impacts. Understanding the benefits of deep sea mining and, as we do on the show, confronting its potential drawbacks is crucial.
Subscribe to the show so you don't miss an episode and follow us on Twitter @interchangeshow