Sign up today to get the best of our expert insight in your inbox.
Sign up for The Inside Track
For details on how your data is used and stored, see our
Privacy Notice
.
Opinion
A global outlook for local solar energy | Podcast
Community solar is transforming local energy markets

David Banmiller
Head of Americas Sales and host of The Interchange: Recharged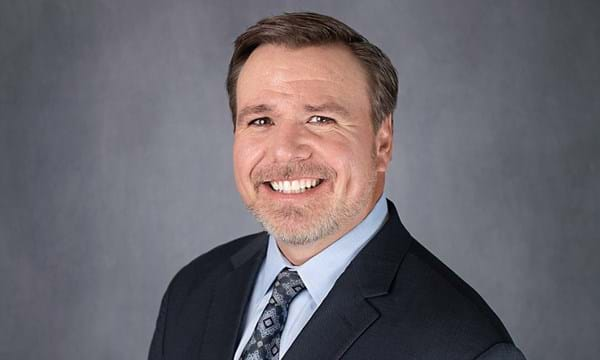 David Banmiller
Head of Americas Sales and host of The Interchange: Recharged
David manages the Global Strategic Banking team and hosts The Interchange: Recharged
View David Banmiller's full profile
The energy transition can't be solved simply by focusing on infrastructure, digital solutions or investment alone. These three parts of the puzzle need to fit together.
The federal government recognises this; at the end of June the Environmental Protection Agency, funded by the IRA, dedicated $7 billion to community solar projects. These projects will focus on supplying solar to lower-income neighbourhoods. This paradigm shift to the community and individual consumer level is welcome news to Michael Pinto, CEO of CleanWatts.
They're a cleantech company focused on the local energy market – utilising the power of solar farms and AI to provide clean energy to communities. Based in Portugal, they've seen a significant increase in community-based renewable energy initiatives. What lessons have they learned in Europe that can be replicated in the US?
Host David Banmiller guides us through a conversation to answer exactly that. Michael explores some of the major stumbling blocks and hurdles facing communities trying to access solar power, and how CleanWatts and others are overcoming them.
In addition to looking for ways to improve energy efficiency, CleanWatts also perceives AI as an essential tool in managing and predicting future energy needs. These digital innovations enable a higher level of control, providing a more stable and resilient grid system in the face of the huge changes the energy transition places on the existing infrastructure.
Two significant challenges that the industry faces are regulatory frameworks and supply chain dependencies. Speedy regulatory approvals for local energy generation constructs are critical to accelerating the energy transition. The latest announcement of funding from the US government could be a significant step on this path.
Coupled with mass-scale infrastructure solutions, local demand-side activation needs to grow rapidly.
Subscribe to the show so you don't miss an episode and follow us on Twitter @interchangeshow