Market Report
US Energy Storage Monitor: Q4 2019
The US Energy Storage Monitor explores the breadth of the US energy storage market. This quarter's release includes an overview of updates in the US energy storage market, with new deployment data from Q3 2019. It includes 2019 key trend analysis for policy landscape, system price trends, VC investments, M&A, vendor activities and deployments across residential, non-residential and front-of-the-meter segments. The report culminates in a market outlook through 2024.
Want more information?
Download the executive summary
This report is also available as part of our Energy Storage Service.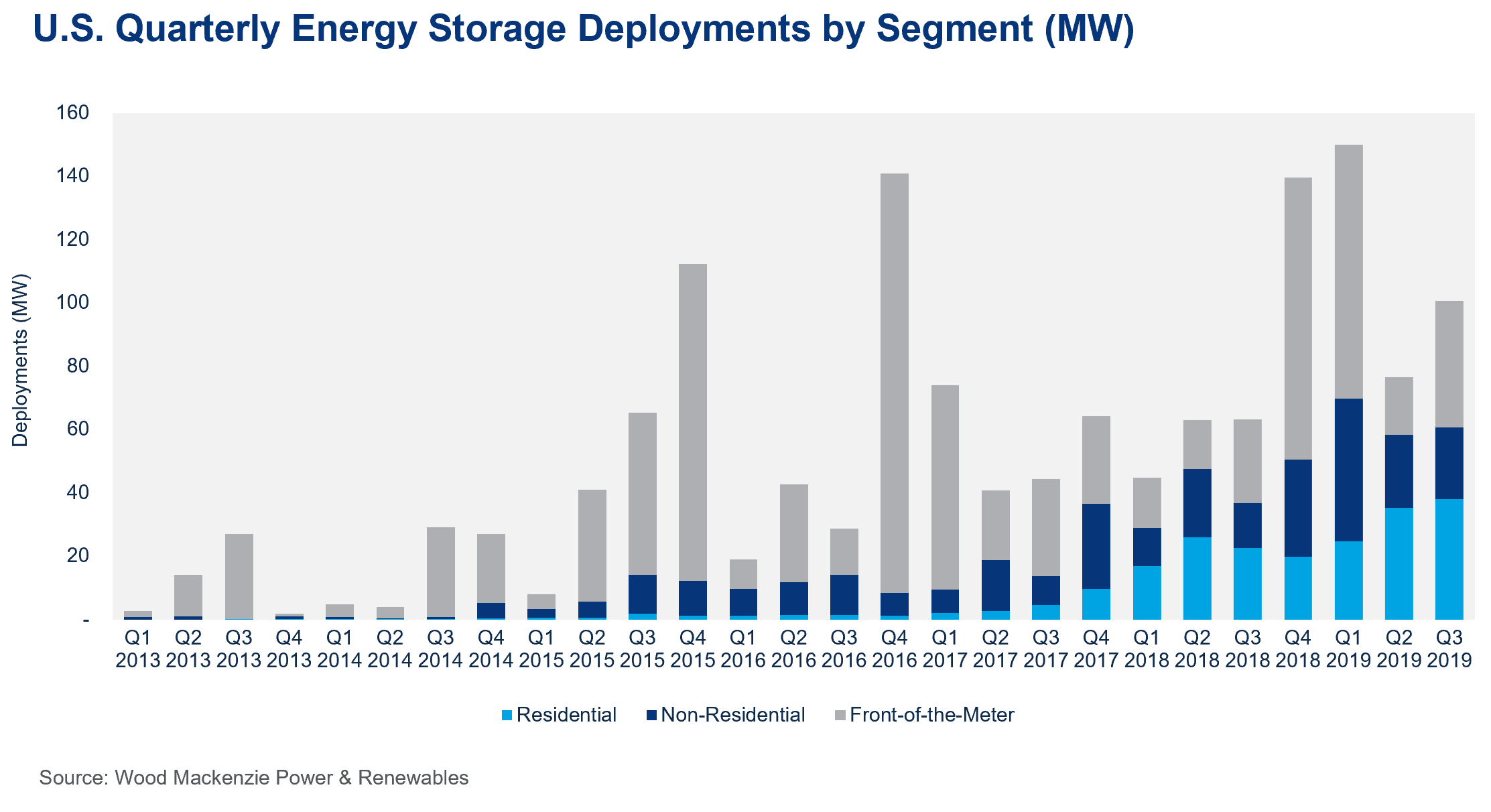 Browse reports by Industry Sector