Market Report
US residential solar finance update: H1 2019
This semi-annual report delves into the state of residential solar consumer finance in the US. The report includes market shares and rankings of key financiers in the residential solar space (including lease/PPA providers and loan providers); forecasts of the TPO, loan, and cash markets; information on different consumer finance product offerings; and an update on project finance trends. The effects of several macro-economic events, such as the phasedown of the ITC and rising federal interest rates, are also discussed in how they affect the outlook for residential consumer finance players and products.
Want more information?
Sample figure: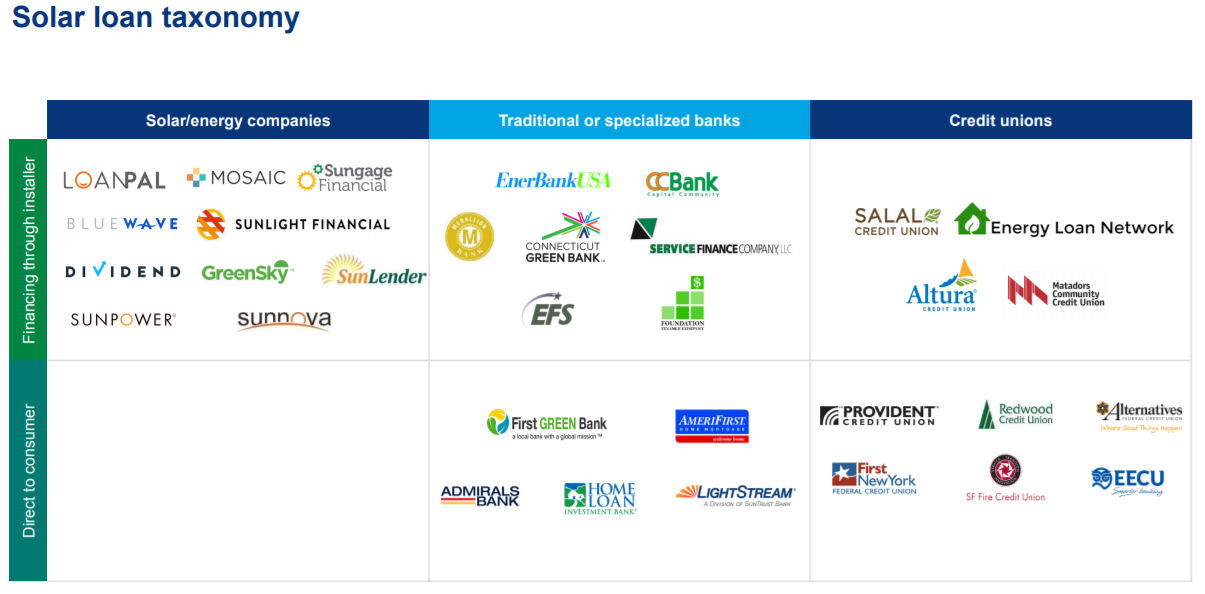 Companies analyzed include: Dividend Finance | EnerBank | Greensky Credit | Loanpal | Mosaic | Spruce Finance | Sungage Financial | Sunlight Financial | Sunnova | SunPower | Sunrun | Tesla | Vivint Solar
This report is also available as part of our U.S. Distributed Solar Service Service.
Browse reports by Industry Sector