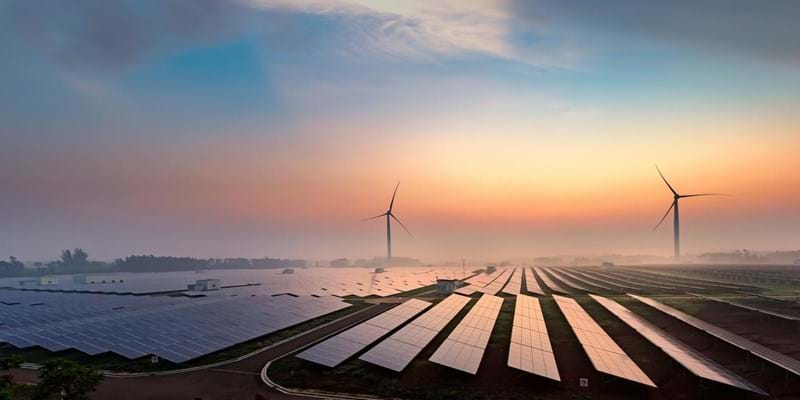 Energy transition outlook: base case
Our energy transition base case charts a pathway to a 2.5 degree future
Download the complimentary executive summary
Download the complimentary executive summary
.

Trajectory
Trajectory
Our base case incorporates evolution of current policies and technology advancement playing out in the future. This scenario is the most likely outcome of the energy transition, based on evidence to date.

Outlook
Outlook
In this scenario, Europe and the UK come close to reaching their climate goals but don't quite get there in 2050. Globally, net zero arrives around 2070. The world fails to meet the Paris Agreement goals. This scenario corresponds to approximately 2.5 ˚C global warming by 2100.
Key features
Improving price affordability for consumers pushes environmental pressures into the background. Investments into fossil fuels increase to arrest natural depletion and optimise existing infrastructure capacity, and to backfill the supply gap caused by Russia's invasion of Ukraine.
Europe and the US actively target decarbonisation technologies to drive economic growth. Carbon capture and storage (CCUS)and low-carbon hydrogen projects enter execution phase. However, their contribution to emissions reduction is limited in this decade because the economics don't yet work without subsidies.
Road transport electrification expands and electric vehicle (EV) sales reach around 90% of total vehicles by 2050 in Europe, the US and China. Electricity demand doubles by 2050; solar and wind grab 30% of global power supply and help produce 156 Mt low carbon hydrogen. CCUS and direct air capture reduce 1.8 billion tonnes of residual emissions in 2050, abating difficult sectors.
Oil demand peaks in 2032 and natural gas demand continues a rising trend until 2041. Both commodities enter a long plateau once past their respective peaks.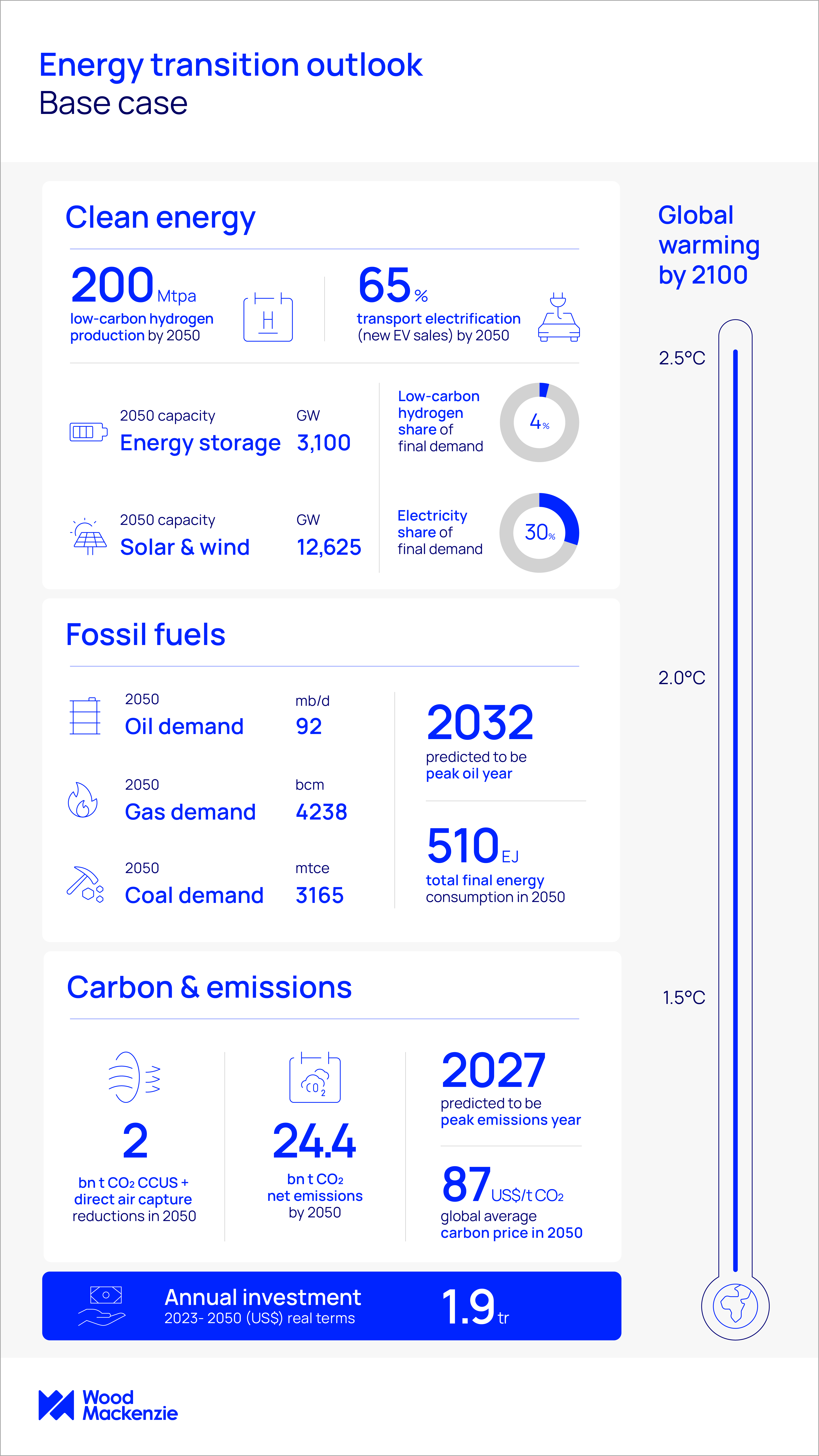 Emissions
Emissions decline by around 25% on average by 2030 in developed markets from 2019 levels but remain flat, or even increase, in emerging economies of Asia and Africa. Globally, energy-related net emissions peak in 2027 and fall 3% by 2030 and nearly 33% by 2050.
Investment
In our base case an annual capex investment of US$1.9 trillion would be required. With upstream comprising 27% of this investment compared to power and renewables at 63%.