Opinion
China's blue skies need green clouds
Huge growth in renewables is making this less challenging than for US Big Tech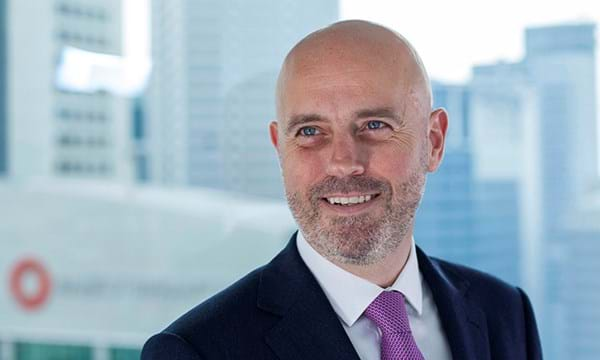 Gavin Thompson
Vice Chairman, Energy – Asia Pacific
Gavin oversees our Asia Pacific research helping companies identify and build their international growth strategies.
Latest articles by Gavin
View Gavin Thompson's full profile
In January this year, Ma Huateng, founder of Chinese tech giant Tencent, announced that the company is targeting carbon neutrality by 2030. This was not unsurprising following President Xi Jinping's pledge four months earlier that China would hit peak carbon by 2030 and aim for carbon neutrality by 2060. Big business in China knows to follow government policy directives very closely. But in doing so, Tencent and China's other Big Tech firms aren't only keeping in with China's leadership, they are also imitating their US competitors.
US Big Tech kicked off its decarbonisation journey a decade ago and is today publicly committed to some of the most far-reaching corporate carbon reduction targets. As huge buyers and consumers of electricity, companies such as Amazon, Facebook, Apple and Google have all signed multiple long-term contracts for clean energy that are already starting to reshape the US power grid. Not only has it accelerated investment in renewables, it has the potential to see coal and gas generation capacity getting pushed out of the merit order.
Could China's Big Tech have the same impact in their home market? There is no doubt that the scale of these companies mirrors their US rivals. In addition, China's domestic internet market continues to grow rapidly, and the country is already by far the world's biggest e-commerce market. Chinese Big Tech accounts for almost 4% of national power demand at present and this rising exponentially as the number of consumers increases and demand for video streaming services soars.
But unlike in the US, the transformation of China's generation mix is being driven by top-down policy, not changing corporate and consumer demand. In this sense, it is the (government-led) push for renewables growth in the power mix in China that is supporting the country's tech firms in their efforts to reduce emissions, not the other way around. Chinese Big Tech is now working towards greener clouds, but it is China's push for blue skies that is making this happen.
Huge growth in data centre demand…
China's data centres are expanding rapidly. In 2019, they consumed 265 TWh of electricity, or 3.7% of the country's total power demand. WoodMac's China Power & Renewables team are expecting that these demand centres will consume more than 500 TWh by 2025, rising to over 1,500 TWh by 2050, making up 5.5% and 10% of total electricity demand, respectively.
As they have looked to reduce their carbon intensity and to take advantage of competitively priced zero-carbon electricity (wind and solar, but also hydro), a number of Chinese tech companies including Huawei, Alibaba and Tencent are setting up IDC (internet data centre) sites in more remote regions such as Guizhou, Qinghai and Zhangjiakou. These sites also benefit from lower average temperatures due to higher altitudes, reducing overall levels of electricity demand used for cooling the core equipment. This is typically around 40% of the total power demand by IDCs, and Chinese companies are looking to reduce it to 20-25% through access to cheaper renewable electricity.
…but this is being matched by the rise in renewable generation
There is no doubting China's Big Tech is serious about reducing its carbon intensity, although most remain light on details at present. Frank Yu from our China team believes this aligns both with domestic policies and addressing their carbon footprint and commitments to develop and implement their corporate carbon neutral pledges in market outside of China.
But according to Frank, "given the massive supply from renewables coming online over the next few decades – we estimate this at almost 10,000 GW of wind, solar and storage capacity in our carbon neutral scenario - contracting zero carbon electricity becomes far easier. In this sense, if China is serious about its 2060 target, Big Tech won't need to reshape the market by impacting the generation mix as it is in the US."
From Big Tech to Big Energy?
Given the scale of their electricity demand, several US tech companies have inevitably taken stakes in clean power generation projects. Could China's tech firms again follow their lead, potentially becoming China's clean energy firms of the future? They certainly have the capital, technical experience and market demand. But once again Frank is cool on the prospect: "Chinese Big Tech could of course invest in renewable power generation capacity, but I'd see this a more of a PR exercise. These companies have such huge growth projections and are set on competing internationally with the US rivals. This is their overwhelming priority."
Read also: Significant increase in carbon pricing is key in 1.5-degree world
APAC Energy Buzz is a weekly blog by Wood Mackenzie Asia Pacific Vice Chair, Gavin Thompson. In his blog, Gavin shares the sights and sounds of what's trending in the region and what's weighing on business leaders' minds.