Editorial
Moving the needle on Carbon Capture and Storage
What can the upstream oil and gas sector do to help achieve the ambitious targets of the Paris Agreement?
CCS and its role in reaching the Paris Climate targets
To meet the Paris Climate Targets agreed by world leaders in 2015, the Global CCS (Carbon Capture and Storage) Institute estimates that 14% of emissions reductions must be met by CCS. Unfortunately, current CCS capacity represents only 1% of the 3,750 Mtpa of CCS required by 2040 to align with the Paris Climate Targets. How can the industry ramp up to meet these targets? What potential carbon price might incentivise the industry into large scale development of CCS? And, crucially, are there enough viable projects to meet this target?
The situation as it stands
Globally, 22 operational and under construction CCS projects will be able to capture only 40 million tonnes of CO2 per year. Most of these projects are focused on separation of CO2 from natural gas rather than post-combustion, driven largely by the fact that these represent some of the lowest cost opportunities for CCS.
Achieving the Paris targets will require the development of cost-effective post-combustion solutions. And while there are plans for a further 15 facilities with a possible capacity of 25 Mtpa, evidently there remains a huge gap between short-term capacity and the agreed targets.
So, what potential CCS opportunities are there in the upstream natural gas processing sector?
We estimate outside the US there are almost 60 different upstream developments where CO2 is separated (or will be). These provide opportunities for CCS at the lower end of the cost curve. For example the PM3 CAA block in Malaysia, Ichthys LNG project in Australia and the Vorwata field in Indonesia.
While these projects won't provide the critical mass needed to reach the ambitious targets set in Paris, they would represent double the current CCS capacity.
What level of carbon pricing can drive the growth of CCS?
Despite CO2 already being separated as part of the upstream development process, significant additional capital cost is required by developers to re-inject and store the CO2 removed from the feedgas. How can developers be motivated to foot the bill?
Many believe carbon pricing is the way forward. In Norway the current carbon tax is around $60/tonne of CO2, but analysis of some project costs suggest a carbon price of around $100/tonne is necessary, especially for more complex or retrofitted solutions. And in some areas where there is no carbon price, withholding approval for new developments until provision for CO2 sequestration is in place has been a successful strategy (as seen with Chevron's Gorgon LNG project in Australia).
Having reviewed the price (implied price) of carbon, it's clear that, while carbon pricing may be part of the solution to incentivise CCS development, other solutions will undoubtedly be required to stimulate the massive growth required over the next 22 years and commercial incentivisation alone will be extremely challenging.
Get the full report
To read more about the role of CCS in reaching the Paris targets download the full report 'Moving the needle on Carbon Capture and Storage', by completing the form.
Get in touch
Whether you're interested in comparing your own carbon emissions to those of your peers, looking for carbon-related intelligence to inform your emissions strategy, or are curious about the risks to your investment portfolio containing companies with upstream assets, we are here to help.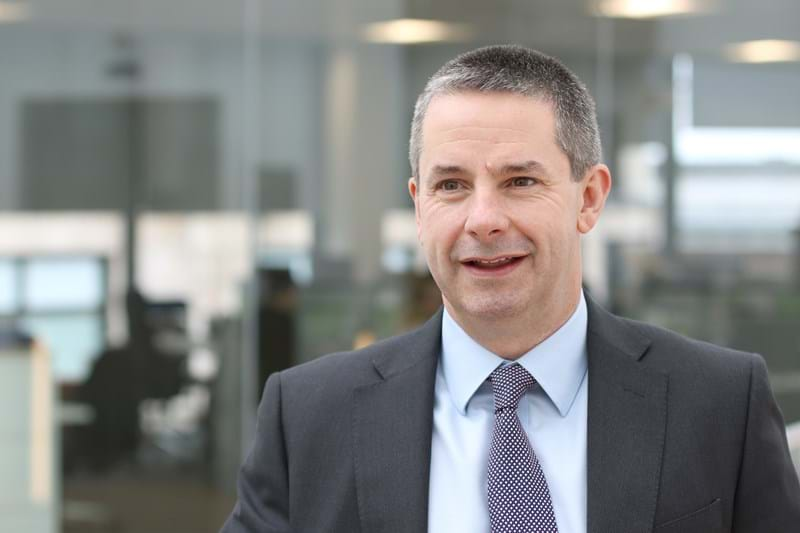 Gavin Law, Head of Gas, LNG & Carbon Consulting