It's nearly impossible to read the headlines every morning without seeing phrases like 'Big Data' or 'Analytics'. These are now also an integral part of how companies in the energy and natural resources (E&NR) sectors operate.
The size of the prize
Though adoption of digitalisation has been slow in the E&NR sectors, the race is now on to embrace data, analytics and connectivity, or to be left behind. With as much as US$150 billion per annum in potential operating cost savings– 10% of which could be achievable in the medium term – the clock is ticking.
Digitalisation is happening. In our view, it's not a choice to do it or not; instead, it's now about the speed and breadth of adoption.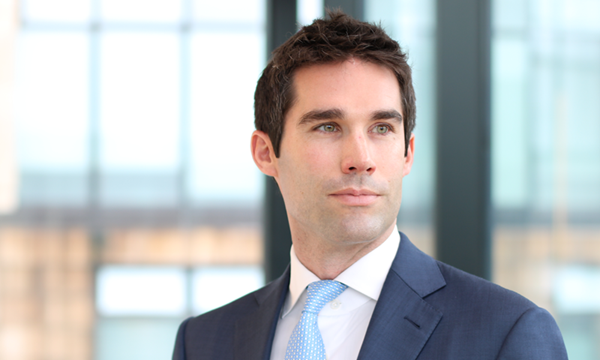 Martin Kelly
Global Head, Curated Service, Energy & Natural Resources Research
Martin oversees our Curated Service offering, working across our energy and natural resource coverage
Latest articles by Martin
View Martin Kelly's full profile

Cloud computing, automation and robotics, blockchain, 3D printing, machine learning, and the Internet of Things are all playing increasingly large roles, serving as a platform for data, analytics, and connectivity of people, machines and devices.
The inevitabilities of digitalisation
Digital technology is already transforming the industry — but what can we expect into the next decade, and beyond? We recently surveyed a cross-section of our customers across the Upstream industry on which digital technologies they feel will have the greatest effect on how they do business.
Along with the survey, we've performed additional analysis on what companies are doing now, and what we can expect by 2030, drawing four main conclusions:
1. Data must move from being a liability to being as asset
There's no shortage of data in the E&NR industry, but it will require new skillsets to achieve its full potential. Enterprise data management will become the norm, with the goal of shared, integrated data from mine to manufacturer, producer to refiner that maximises returns.
2. Big companies will catch up fast
Many of the largest players in upstream oil and gas are already moving toward enterprise data management — Statoil is already targeting 30% reductions in capex and 50% in opex. Widespread adoption of digital technologies could lead to more consolidation, and widespread adoption of digital technologies may create a value advantage in M&A.
3. Disruption is inevitable
Business models must and will change with the evolving digital landscape. This will eventually mean more automation of lower-value operations and a shifting workforce focused on higher-value jobs.
4. Consumers and economies will benefit
This is textbook economics — the broad adoption of digital technologies will ultimately put downward pressure on commodity prices, with only limited additional demand. For companies, capturing margin before the industry disruption will be crucial to profits, and those who act quickly will benefit the most.
Want to learn more? Why not arrange a demo of our new data delivery service, Wood Mackenzie's Lens® Direct. Lens Direct allows you to handle the millions of variables and terabytes of data to unlock insights and productivity gains for your business. So whether you're drowning in data or have yet to discover the true potential that digitalisation offers, find out more about Lens Direct today.