Discuss your challenges with our solutions experts
Contact an Expert
For details on how your data is used and stored, see our Privacy Notice.

Angus Rodger
Research Director, Asia Pacific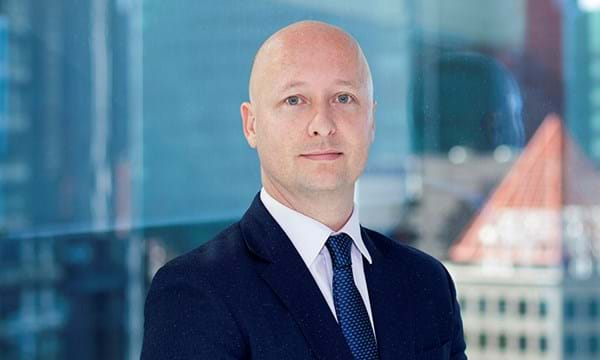 Angus Rodger
Research Director, Asia Pacific
Angus leads our benchmark analysis of global Pre-FID delays, and deep water developments.
Latest articles by Angus
View Angus Rodger's full profile
The fundamentals for 2019 are encouraging, despite recent price volatility. Project sanctions are increasing, not only in number but also scale. Tight oil production is booming, the next wave of LNG sanctions is threatening to break and 2019 will likely be another huge year for discovered resource opportunities. But we live in interesting times, and geopolitical concerns continue to dog the market. What will OPEC do next to balance global oil markets, and how will recent price fluctuation affect upstream spending plans?
Below we highlight our top five things to look for in 2019.
This article features key points from the report, Global upstream: 5 things to look out for in 2019. Purchase the full report here to get Angus's full analysis and charts.
1. Upstream spending: still on a leash
Will companies finally loosen the purse strings in 2019 after four years of conservatism?
We don't think so. This cycle is different. The psychological impact of the last crash is lingering and uncertainties over markets, political tensions and the energy transition are hampering big investments. Spend normally rises roughly in step with a higher oil price but, for now, that correlation is broken.
We forecast top-line global development investment in 2019 to stay roughly flat. This is a uniquely slow, shallow recovery.
So what will it take to unleash upstream spending? The recovery in new project final investment decisions is a leading indicator. Another driver to spend more could be imminent cost inflation. Get our upstream supply chain brief for more information.
2. Big gas gets bigger: giant sanctions looming, but which will cross the line?
It will be a big year for gas, and a record year for LNG project sanctions. All in, total LNG spend of US$150-200 billion could be deployed over the next 24 months. And it's still possible the bulk could happen in 2019.
Meanwhile, the stars are aligning on LNG sales contracts, corporate appetite, long-term demand and costs. But these are huge investments, and investor confidence could waver if we see signs of cost inflation, global recession and falling prices. There is a real risk of FID slippage for less economically robust projects.
Meanwhile, operators across the globe are targeting the sanction of over 100 tcf of gas projects in 2019. And keep an eye on Russia, where huge gas developments are looming.
3. OPEC likely opts for restraint, but capacity is on the rise
The mood in the Middle East upstream sector is notably buoyant and confidence is on the rise. OPEC crude capacity is set to grow by 340,000 b/d in 2019, led by Kuwait, Iraq and the UAE. Sharply rising spend is going against the global grain, as the Middle East OPEC nations look to ramp up production. But with more than 9 billion boe in the region sanctioned in 2018, some are already asking if the supply chain is capable of taking on additional work.
Regardless of capacity growth, OPEC policy is likely to continue its current course. Production restraint is needed in 2019 and beyond. Without it, the market will face a large supply surplus.
4. The new Permian playbook: big becomes beautiful
Permian mega-deals defined 2018; we expect more in 2019. Underscored by nearly US$35 billion in acquisitions, the Supermajors and bigger Independents are serious about ensuring long-term tight oil success. Compelling arguments in favour of scale could prompt the industry's biggest players to further extend their tentacles in the Permian.
The new thinking will be that operational synergies and scale help limit risks. Operators of ample size have more leverage in negotiating terms with service companies, which can help offset double-digit cost inflation. Many of these operators also have solid logistics in place and can better negotiate takeaway agreements due to economies of scale.
Furthermore, operators may benefit from multi-billion-dollar operational synergies. Larger acreage footprints allow for more industrialisation of projects and better ability to drill more capital-efficient wells via longer laterals. This may help offset accelerating decline rates from maturing wells.
As a result, the biggest players will drive growth in 2019. And this shift in business models means smaller players may increasingly be pressured to acquire and seek value through scale.
5. 20 billion boe of discovered resources up for grabs
The strong momentum of discovered resource opportunity (DRO) awards will continue in 2019, led by Brazil (deepwater) and Qatar (LNG). We think around 20 billion boe of resources will be awarded – similar in scale to 2018, but very different in character. While the UAE's low-cost conventional shallow-water oil dominated 2018 DRO awards, 2019 will be characterised by prime LNG and deepwater assets.
Expect fierce competition from the top players for these resources, which will provide longevity and oil price resilience to company portfolios. Given the scale and quality of assets on offer, we expect big bonuses and huge capital commitments.