13%
Just under 1 billion people—about 13 percent of the current global population—still do not have access to electricity
Providing access to clean and reliable energy to off-grid populations represents a massive market opportunity within the energy transition, and global energy players have started to take notice.
Just under 1 billion people—about 13 percent of the current global population—still do not have access to electricity. Over 1 billion more do not have access to reliable power. Although 600 million people are expected to gain access to electricity in the next decade, at the current trajectory, population growth is on track to outpace new connections, particularly in Sub-Saharan Africa. (Continues below.)
Off-grid energy is absolutely critical for energy access. This report focuses on funding to encourage investment in this exciting space.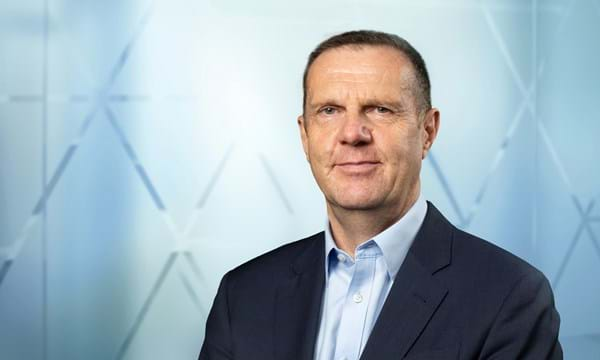 Neal Anderson
President and CEO, Wood Mackenzie
Neal leads our expert teams to deliver exceptional value and insight for clients worldwide
Latest articles by Neal
View Neal Anderson's full profile
Insight
Get your complimentary copy of the full market report
Strategic investments in off-grid energy access: Scaling the utility of the future at the last mile
Download now
Investment in off-grid energy access is growing significantly, with over US$500m invested in 2018.

Benjamin Attia, power and renewables analyst at Wood Mackenzie, speaking to CNBC
In many of the world's fastest-growing economies, off-grid energy players are quickly capturing market share and entrenching themselves as sustainable and low-cost electricity service providers. Between 2010 and 2017, over 400 million people globally gained access to electricity from off-grid solar solutions, and by 2030, an estimated 71 percent of new electricity connections will be provided via off-grid or mini-grid solutions.
As energy access markets evolve and scale, off-grid energy provision will have increasingly significant impacts on power demand, grid extension and modernization investments, the siting of new generation sources, and future carbon emissions reduction pathways. Off-grid energy technologies and business models are also, in many ways, on the cutting edge of low-cost solar technology, advanced metering and remote demand-side management, energy efficiency, and other trends shaping advanced electricity markets. As a result, previously ignored off-grid populations are quickly becoming a fundamental piece of the energy transition puzzle.
The energy access investment landscape
2018 was a banner year for energy access investing. According to new data from Wood Mackenzie Power & Renewables, the sector saw deployments of over $511M USD equivalent across all types of corporate-level investment and relevant off-grid technologies, the highest annual total ever.
Recently, the sector has seen accelerating investment and participation from global energy players taking steps toward becoming customer-centric virtual utilities and OEMs looking to test and develop new markets for components. European utilities like EDF, Engie, and E.ON have entered strategic partnerships, deployed hundreds of millions of dollars in equity, launched business units solely focused on this space, and made strategic acquisitions. Likewise, oil and gas majors, led by Shell and Total, have made similar investments and partnerships, invested in financial intermediaries, and launched a branded product line of off-grid solar products.
For an in-depth discussion of strategic investments in energy access market by global energy players, download your complimentary copy of the report here. It includes comprehensive data, charts and analysis and the option to discuss the research with analysts such as Benjamin Attia.
Energy 4 Impact
Wood Mackenzie has formed a collaborative partnership with Energy 4 Impact, a non-profit organization that seeks to reduce poverty through accelerated access to energy, providing technical, business, and financing advice to off-grid energy businesses in sub-Saharan Africa.
Lack of access to energy is one of the most pervasive inhibitors of economic growth and sustainable development in the emerging regions of the world.
In the first phase of this partnership, sector experts from Wood Mackenzie are joining their commercial insight with Energy 4 Impact's on-the-ground experience. Together, they'll produce a study investigating the investment landscape and the role of strategic investments in off-grid energy access markets. Visit www.energy4impact.org to learn more.