Opinion
Distributed solar-plus-storage holds much promise, but where does it stand today?
Solar-plus-storage is growing, but only 12% of distributed solar installations were paired with batteries in 2022.

Max Issokson
Research Analyst, US Distributed Solar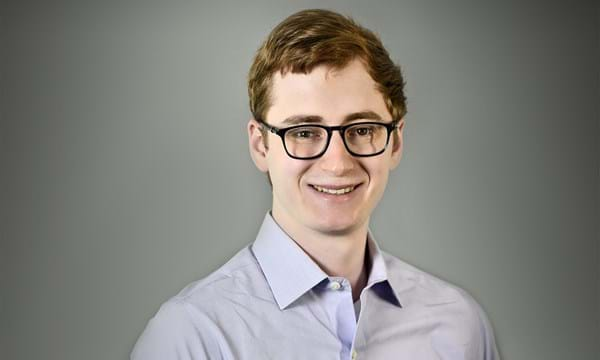 Max Issokson
Research Analyst, US Distributed Solar
Max supports research and data collection for our US Distributed Solar practice.
Latest articles by Max
View Max Issokson's full profile
Over the next decade, solar-plus-storage will become an important tool in the energy transition. Solar-plus-storage can help balance renewable intermittency, enhance grid stability, provide resilience during extreme weather events, help manage peak electricity demand, and provide other services that will be important to help decarbonize the grid.
One way we evaluate the solar-plus-storage industry is by looking at attachment rates, or the share of solar projects installed with batteries. We conducted a thorough assessment of attachment rates across the distributed solar industry utilizing our comprehensive project-level data.
Wood Mackenzie reports that 11.1% of residential and 5.3% of non-residential solar systems installed in the US in Q1 2023 were paired with energy storage. The US total residential attachment rate has more than doubled since 2019 but has seen three quarters of consecutive declines due to battery supply chain constraints, high interest rates, and the California Net Billing Tariff decision. The non-residential rate has been slower to grow, only increasing two percentage points since 2019.
US distributed solar-plus-storage installations are concentrated in a few key markets
The majority of solar-plus-storage installations are limited to a handful of markets. For the residential sector, the top four markets based on deployments - California, Puerto Rico, Texas, and Hawaii - saw 67,200 solar-plus-storage installations in 2022 accounting for 79% of the total US residential solar-plus-storage market.
Additionally, only five residential solar-plus-storage markets (California, Hawaii, Vermont, Puerto Rico, and Utah) have attachment rates greater than 10%.
For non-residential solar (commercial and community solar), it's important to note that project sizes can range from a 20 kW array on a small business to a 5 MW community solar farm. And our data shows that larger projects are much more likely to have storage attached. As such, attachment rates for non-residential solar-plus-storage are not nearly as useful of a metric to describe the solar-plus-storage industry.
On a national level, 10% of non-residential solar capacity was installed with storage in Q1 2023, nearly double the attachment rate. Massachusetts and New York, states that feature larger solar projects with batteries attached, heavily influence this metric. For example, in 2022 the average solar-plus-storage project was nearly 5 MW in Massachusetts and 2 MW in New York, while the rest of the country's average was 44 kW.
Four key drivers of solar-plus-storage
Four key factors drive paired-storage adoption: direct incentives for storage, transitions away from net metering, grid services opportunities, and grid reliability concerns.
We are consistently tracking these drivers across the country. Connecticut and New Jersey are launching new storage incentives; North Carolina, Indiana, Idaho, and California are undergoing rate reforms; and grid reliability events continue to drive storage adoption as severe weather impacts electric grids across the country.
Nowhere is the opportunity for solar-plus-storage greater than it is in California, however. California, already the largest solar-plus-storage market, features all four of the above drivers, and recently adopted a Net Billing tariff which will tie much of the savings proposition of solar to paired-storage.
California showcases emerging solar-plus-storage trends
California under Net Billing will provide key insights as to how installers and battery manufacturers adapt to and capitalize on rate reform. In 2022, the top 20 solar-plus-storage installers in California had attachment rates ranging from 5% to 73%. It will be interesting to see how these installers' attachment rates change under new incentives. Companies with existing high attachment rates may have an advantage with battery-focused business strategies already in place.
Product offerings are also set to evolve in California. One key trend is the emergence of non-backup products focused on offering rate arbitrage to help customers maximize the value of their solar systems. This strategy which shows early signs of success could be applied to other markets with time-of-use rates, net billing, or avoided-cost compensation.
Finally, California's solar-plus-storage market demonstrates that storage retrofits and solar-plus-storage retrofits (adding batteries or solar and batteries to an existing solar project) are becoming more common. In 2022, there were 6,380 retrofits in PG&E service territory, marking a 38% increase from 2021, and accounting for 32% of solar-paired storage installations for 2022. To capture new customers, sales teams will have to develop strategies to reach customers who are not just looking to install solar for the first time.
Our full report explores these trends in full detail, including the competitive landscape of installers and battery vendors for solar-plus-storage projects. Fill in the form at the top of the page for a complimentary extract.