Opinion
Europe's grid-scale energy storage capacity will expand 20-fold by 2031
Ambitious European net zero targets, cutting dependency on Russian fossil fuel, regulatory change and growing investor confidence will unlock 42 GW of vital energy storage capacity

Anna Darmani
Lead Analyst, Energy Storage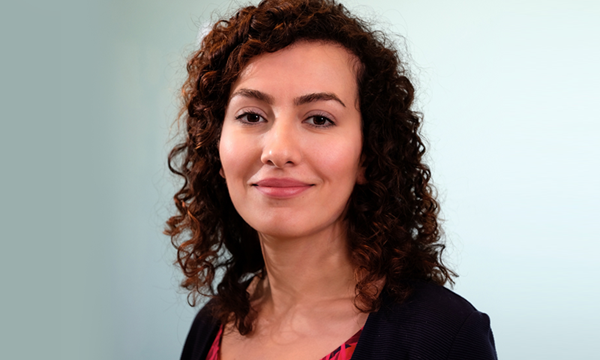 Anna Darmani
Lead Analyst, Energy Storage
Anna is a lead analyst focused on the European, Middle East and African storage markets.
Latest articles by Anna
View Anna Darmani's full profile
Europe has set out some of the world's most ambitious decarbonisation targets. And the pace of change is accelerating: after the Russian invasion of Ukraine, the European Commission set out a 'RePowerEU' plan to cut Europe energy dependency on Russian gas well before 2030. The proposed plan will double the share of variable renewables in power generation, passing 60% by 2030. Energy storage will play a crucial role in that rapid evolution, providing vital system flexibility.
As a result, the region's nascent grid-scale energy storage segment is growing fast. We forecast that total capacity will expand 20-fold between now and 2031.
Our report, Europe grid-scale energy storage outlook 2022, draws on insight from our Energy Storage Service to provide 10-year forecasts for 18 European countries, exploring drivers and barriers and highlighting strategic takeaways for industrial players and governments. Fill in the form for a complimentary extract, and read on for an introduction.
Europe's grid-scale energy storage market will reach 45 GW/89 GWh by 2031
In 2022 alone, European grid-scale energy storage demand will see a mighty 97% year-on-year growth, deploying 2.8GW/3.3GWh. This reflects energy storage's emergence as a mainstream power technology.
Over the next decade, the top 10 markets in Europe will add 73 GWh of energy storage, amounting to 90% of new deployments.
The UK will retain its crown as the region's leading grid-scale storage market through to 2031, adding 1.5GW/1.8GWh in 2022 alone. With investor confidence around the profitability of energy storage assets rising, the UK holds the largest storage project pipeline in Europe, with 25 projects above 100 MW. The saturation of fast-response ancillary markets will see UK energy storage project development more tightly linked to renewable energy growth, pushing for longer duration storage assets from mid-decade.
Ireland will hold second place in 2022, with 0.31 GW/0.37 GWh of new deployments. However, as the chart above shows, Italy claims that runner-up position in the decade to 2031 overall.
By 2030, Italy will have the second largest solar penetration rate in power supply in Europe, behind Spain, at around 20% – up from 10% in 2020. This significant growth, together with high spot prices, limited interconnection, and favourable policy mechanisms (such as the new capacity market auction) will push grid-scale energy storage segment growth.
Germany takes the third position in terms of newly-added grid-scale capacity through to 2031. However, putting together grid-scale and behind-the-meter capacity, Germany will become the leading energy storage market in Europe through to 2031.The pace of growth varies considerably across European markets. Read the full report for a country-level view – fill in the form at the top of the page for a complimentary extract.
Merchant revenue remains the primary revenue source for grid-scale storage assets in Europe – for now
While investor confidence is increasing, securing finance and navigating permit processes still pose significant challenges. Storage projects struggle to assure their lifetime profitability. The current business model depends heavily on volatile power and ancillary market prices, which are not volatile enough to assure profitability. A 7% increase in energy storage system prices in 2022 has added further risk.
Ancillary market price hikes in 2021 did prove that risky merchant revenue can pay. However, in our forecast 5.3 GW of power capacity will be cancelled or significantly delayed by project financing and permitting process challenges.
Europe's ambitious energy transition targets will alter the picture. Right now, ancillary services are the primary application of grid-scale projects. But doubling the installed capacity of European wind and solar by 2031 will unlock new storage applications – and a shift to energy trading as the primary source of revenue. That shift will bring more certainty to the build-out of storage projects and incentivise investment in longer duration systems. For a case study, visit our store to read German energy storage market: what does risky merchant revenue mean for the battery market?
Virtual power plants (VPPs) will also play a key role in making energy storage asset economics more attractive. Their added scale will help asset owners to access value stacking opportunities.
Battery raw material supply limitations in 2021 ended the trend of declining energy storage system prices
Higher prices for cobalt, nickel and lithium are increasing pack prices in 2022. Battery module pricing has experienced the largest increase of all system components due to the increased cost of raw materials.
However, global investments in raw material supply and processing should alleviate cost pressures by late 2024. And while delays have been recorded in some projects due to battery supply limitations, project pipelines remain strong.
Regulations are key to unlocking 42 GW of storage capacity in Europe
Policy hurdles do need to be overcome for storage to reach its potential. The three main barriers for grid-scale storage assets in almost all European countries are:
Missing or outdated definitions of energy storage have resulted in classifying it as either or both a consumer and a generator of electricity. This causes double taxation or unnecessary grid fees on importing and exporting power.
Policy design and requirements originally set for traditional power sources can result in restricted access to flexibility and balancing markets (such as ancillary markets). This limits energy storage value stacking opportunities across Europe.
A lack of revenue-generating mechanisms to support energy storage business cases is a further constraint.
Most regulatory hurdles will be resolved before the end of this decade as demand for flexibility surges and concerns over security of supply increase.
Europe grid-scale energy storage outlook 2022 is an annual publication that explores the energy storage landscape across the region in detail. Fill in the form at the top of the page for a complimentary extract.