Opinion
The future of CCUS: five key questions
Carbon capture capacity could increase more than sevenfold in the next decade – but there are significant risks to the outlook

Lucy King
Senior Research Analyst, CCUS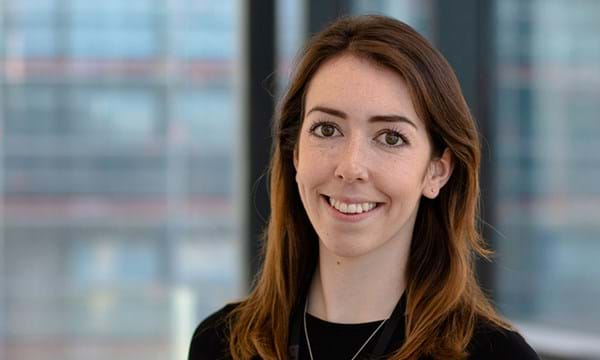 Lucy King
Senior Research Analyst, CCUS
Lucy provides insight and strategic analysis of the CCUS landscape.
Latest articles by Lucy
View Lucy King's full profile
As carbon capture, utilisation and storage (CCUS) finally gathers pace, this technology looks set to become a key element of a net zero future.
We recently published our first ten-year forecast for the CCUS market, exploring the capacity build-out, and the investment required to make it happen. Fill out the form to download a complimentary extract from the report and read on for five key questions that will define the trajectory of CCUS.
1. What are the key ingredients to make CCUS happen?
We believe 2023 will be a milestone year for carbon capture and storage, with the technology finally moving from niche concept to mainstream investment theme. It's increasingly clear that CCUS has huge potential to help deliver a net zero future. In fact, under our AET-1.5 scenario – whereby global warming is kept below 1.5°C – CCUS accounts for at least 15% of the reduction in overall global carbon emissions.
Going forward, CCUS adoption will be strongest where five key conditions are met:
Emission sources: Demand will be highest in areas where CO2 point-sources with a long life ahead of them are concentrated
Storage destinations: CO2 can be stored on or offshore, in either saline aquifers or depleted hydrocarbon reservoirs
Policy, regulation and funding: In most cases, government support will need to be available to help meet the cost of CCUS
Competitive investment: Locations with competitive energy, labour and materials costs will see higher CCUS activity
Industry readiness: Synergies with existing operations and a viable supply chain will help drive investment in CCUS
2. How big is the CCUS opportunity?
By 2033 we estimate carbon capture capacity will increase more than sevenfold, from 50 million tonnes per annum (Mtpa) today to around 370 Mtpa. Initial growth will be mainly in North America and the UK, with Asia starting commercial operations towards the end of the decade.
Storage capacity will continue to outstrip capture capacity until the early 2030s, surging from 75 Mtpa today to over 500 Mtpa by 2033. Current licencing hotspots in the US, the UK, Canada and Australia will continue to dominate.
Southeast Asia, the Middle East and North Africa should pick up from the late 2020s, but the four leading countries today will still account for two-thirds of global storage capacity in 2033.
3. What sectors can benefit most from CCUS?
In the near term, companies will continue to focus deployment of CCUS in low-cost sectors; that means natural gas processing, ethanol, hydrogen and upstream gas production. By 2033, blue hydrogen will be the biggest single industry source for CCUS.
Additional policy support and simpler logistics are needed to make CCUS viable in more hard-to-abate sectors. However, we expect cement, refining and steel will start to bolster capacity growth towards the end of the decade, accounting for over 60% of capture investment by 2033.
4. How much investment in CCUS is needed?
To deliver on these estimates, more than US$150 billion will need to be invested between now and 2030. Of that, we expect over US$80 billion to be spent on capture, mostly in high-cost industries such as power generation, oil refining and cement.
The remaining US$70 billion will go to transport and storage projects – primarily hub developments. US transportation networks and offshore storage in the North Sea will also account for a significant proportion of this spend.
5. What are the main risks to the growth of CCUS?
While the outlook is highly positive, this level of growth isn't guaranteed. For the project pipeline to materialise, collaboration across the value chain between emitters, technology providers and hub developers will be vital.
Perhaps even more importantly, a lack of policy, regulation and support is still a significant barrier to uptake of CCUS in many countries. While North America and Europe have the most progressed policies, no country has figured out the right, fully coordinated approach yet. That will be vital if CCUS is to fulfil its potential.
Don't forget to fill out the form at the top of the page to download a complimentary selection of slides from the report with more detailed analysis.