Opinion
North America renewable natural gas: five questions answered
Low-carbon renewable natural gas is attractive, but cost makes policy support essential

Dulles Wang
Director, Americas Gas and LNG Research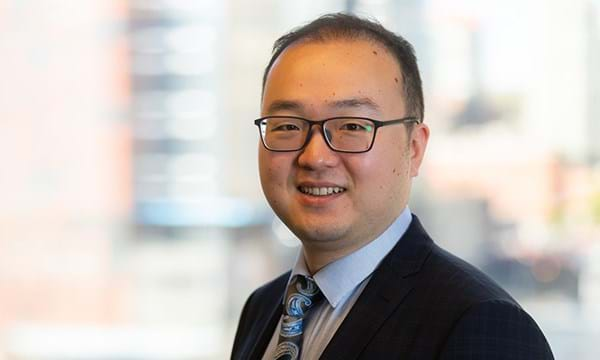 Dulles Wang
Director, Americas Gas and LNG Research
Dulles delivers analysis of all aspects of the natural gas value chain.
Latest articles by Dulles
View Dulles Wang's full profile

Natalia Patterson
Senior Research Analyst, Americas Gas and LNG Research As a low-carbon alternative to conventional natural gas, renewable natural gas (RNG), or biomethane, has the potential to play a useful role in North America's path towards decarbonisation. RNG is already seeing tremendous growth in North America, where the number of projects has nearly doubled in the last five years. So, what does the future hold?
Our latest insight explores the state of the market for North America RNG in detail, including a rundown of the industry's key players and analysis of the supply and demand outlook to 2050.
Fill out the form to download a complimentary extract or read on for answers to some key questions.
Why is RNG getting popular?
Upgraded from biogas, mostly produced through anaerobic digestion of organic matter such as agricultural and food waste, RNG is completely interchangeable with conventional natural gas across a range of use cases. Its key advantage is that depending on the original biogas source, facility location, process efficiencies and transportation, RNG can have up to five times lower carbon intensity (CI) than natural gas from oil and gas fields.
While RNG is relatively expensive to produce, financial incentives and support can potentially more than offset the higher cost. As a result, RNG is increasingly popular; 2022 production was 385 million cubic feet per day, including 60 million cubic feet per day (mmfcd) of new production capacity, while 66 future projects were announced.
How important is policy as a driver of RNG growth?
The RNG market is driven fundamentally by mandates and initiatives aimed at lowering greenhouse gas (GHG) emissions. In the US, subsidies are available under the Environmental Protection Agency's Renewable Fuel Standard programme (EPA RFS), while Canada's new Clean Fuel Standard offers similar incentives for low carbon fuel. State-led Low Carbon Fuel Standard (LCFS) programmes – particularly the one in California – also provide substantial subsidies for the RNG industry.
Depending on project type, total production costs for RNG can exceed $30 per million British thermal units (mmbtu), making local and national subsidies essential for projects to be economically viable. The chart below shows the contribution of the EPA RFS and California's LCFS programme to the value of RNG produced from animal manure, which has a particularly low carbon intensity.
National and local subsidies are fundamental to the value of RNG
In addition, the US Inflation Reduction Act (IRA) extends investment tax credits (ITCs) of up to 50% to biogas that were previously only available for solar, wind and thermal energy projects. In theory, this should help de-risk project development.
What's driving demand?
With most current mandates and financial incentives geared towards the transport sector, more than half of current RNG production is consumed as vehicle fuel. As well as being distributed to local fuelling stations for this purpose, RNG is injected into gas pipelines to be used in transportation, power generation, industry and for export.
Various local mandates on RNG procurement support some non-transport use. However, more voluntary efforts such as agreements between RNG producers and utilities or industrial customers are needed to drive greater uptake.
How much gas are we talking about?
While RNG is on an upward trajectory, at 0.45 billion cubic feet per day (bcfd), production today is still only a small proportion of the total US natural gas market of 120 bcfd. With appropriate technology development and the right policy frameworks in place we predict that will grow to 4 bcfd by 2050, accounting for a modest but useful 3% of total North American supply.
Additional demand could arise from EPA proposals to introduce a new form of renewable credit known as eRIN (Electricity Renewable Identification Number). This would mean power plants would receive credits for using RNG as a source to generate electricity consumed by light-duty electric vehicles. Use as a feedstock for clean hydrogen, increased voluntary market participation and economies of scale could also support production growth.
What are the risks to market growth?
As well as the high production costs, one of the biggest barriers to further RNG deployment is the lack of access for projects to the pipeline network. Meanwhile, with the RNG market only made economically viable through policy support, credit price volatility and potential rule changes could deter potential investors. Finally, current policies only incentivise RNG use in transportation. Policy support for the use of RNG in other sectors will be crucial to unlock its full potential.
The full report includes in-depth analysis of the supply and demand outlook for RNG in North America to 2050, as well as a detailed breakdown of the policy landscape and a summary of key industry players and investments.
Don't forget to fill out the form at the top of the page to download your complimentary extract.