Opinion
Sunny side up: our European solar PV market outlook 2021
Developments, market trajectories and key trends
The European Union's (EU) lofty 2030 emissions target makes it the undisputed global leader in terms of climate ambition. In a bid to be a net-zero emitter by 2050, the bloc aims to cut greenhouse gas (GHG) emissions to 55% below 1990 levels by 2030 – a huge leap from its previous target of 40%.
In our European solar photovoltaic (PV) market outlook 2021, we explore how Europe's solar landscape is developing, assessing market trajectories and key trends. We analyse demand, give insights into project pipelines and assess price dynamics at a country and regional level. Fill in the form for a complimentary extract, or read on for an outline of the broader contents.
Strong policy targets and carbon mandates underpin deployment as costs fall
By 2030, we expect more than 124 GW of gas, coal and nuclear capacity to be displaced across the continent, with most EU states looking to increase their use of solar power. With Germany and Spain leading the charge, we see solar photovoltaic (PV) technology generating 20% of all power in Europe by 2050. Solar PV installation is likely to see a compound annual growth rate of 10 per cent through the end of the decade.
Solar power is becoming more affordable and competitive with other technologies. Costs are likely to fall further, thanks to bifacial panels and larger wafer sizes. Green hydrogen policy developments could incentivise more solar PV deployment, too, as the EU seeks to install 40 GW of renewable electrolyser capacity by 2030. Hybrid technology auctions across the continent, meanwhile, should boost the deployment of solar storage.
Auctions dominate procurement, but subsidy-free projects are on the rise
Government auctions are the main mechanism for driving utility-scale solar in most European countries. Major allocations were awarded across tech-neutral tenders this year, including in Spain and Poland. As solar becomes more competitive, however, subsidy-free projects are becoming more commonplace, particularly in markets such as Denmark and Spain.
Portugal recently saw the commissioning of the 219 MW Riccardo Totta plant, one of the largest unsubsidised projects built so far in Europe. Many unsubsidised projects are being driven by power purchase agreements (PPAs), an increasingly important procurement mechanism. Fifty-nine solar PPAs have been recorded in Europe in the year to date.
Grid capacity and permitting constraints are the main challenges to solar growth
As solar penetration has increased, many countries have begun to experience grid capacity constraints. Some are seeing more PV system connection delays of more than six months. The Dutch transmission system operator has said that grid bottlenecks may persist until 2029.
New entrants to the industry and ambitious country deployment targets are also leading to large development pipelines and a flux of new grid connection applications. Multiple administrations are reporting delays in permit approvals, which is limiting solar deployment. As the solar industry continues to mature, subsidies will be withdrawn from many markets over the next 5-10 years, leading to increased pressure on investors.
Many may look to PPAs and merchant investments, which will see their exposure to wholesale power prices increase. Price cannibalisation is expected to become a growing issue, particularly in the Iberian peninsula. Governments will need to ensure policy support is not cut hastily or retroactively, as in Ukraine, as this could hamper further industry investment. Reactive policy changes to rising power prices, as in Spain, could also mute developer interest.
Distributed generation growth could slow in the coming years
Distributed solar uptake has traditionally been driven by support programmes, although it differs significantly from country to country. Some markets offer feed-in tariff net metering and billing programmes, tax incentives and/or capex subsidies, with varying payback periods. Many mature markets have begun to wind down support packages, as solar costs have continued to decline.
Reducing fiscal support while maintaining acceptable rates of return for prosumers (producer-consumers) will need to be balanced. As government subsidies are scaled back, self-consumption will need to increase to make investments economical. Increased battery deployment or demand-side measures could also maximise returns.
While falling costs and rising power prices should support deployment, Europe's rooftop solar potential is still relatively untapped. Further policy pledges would help investment. For example, France and Germany have recently mandated solar installation for specific newbuilds.
Our 2021 Solar PV market outlook takes an in-depth look at the European policy landscape for solar, as well as trends in the utility-scale solar sector, project development and asset transactions. We also drill down into developments in some of Europe's most interesting solar power markets. Fill in the form at the top of the page for a complimentary extract from our report, or go to our shop to buy the report in full.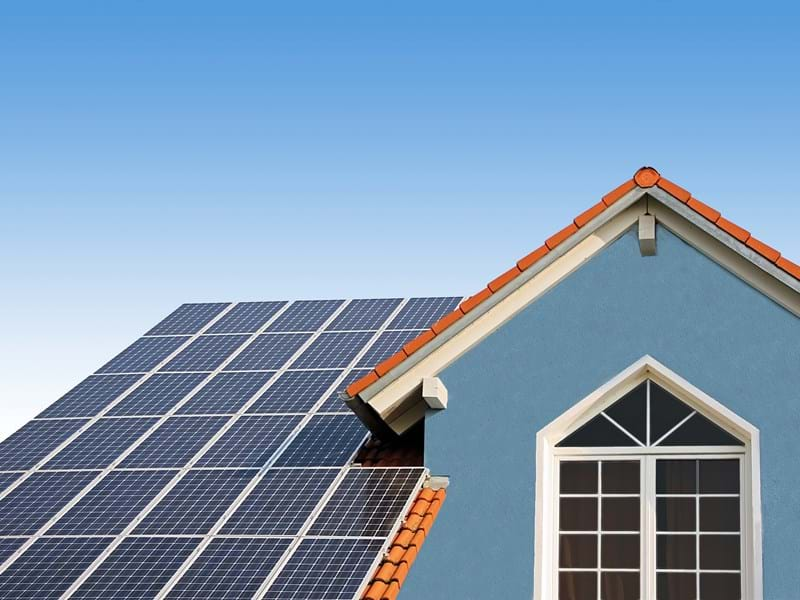 Webinar | Europe distributed solar and storage | 10:00 GMT 25 November
How significant is the role of households and C&I players in the energy transition?
Register now