Sign up today to get the best of our expert insight in your inbox.
Sign up for The Inside Track
For details on how your data is used and stored, see our
Privacy Notice
.
Opinion
The disappointment and ambition of the US Infrastructure Investment and Jobs Act
What are the opportunities for EV infrastructure, grid resilience and transmission?

Ben Hertz-Shargel
Global Head of Grid Edge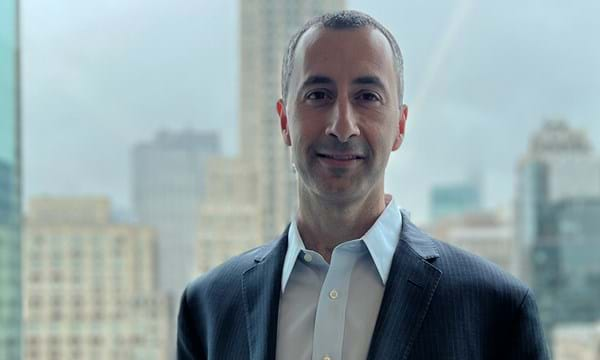 Ben Hertz-Shargel
Global Head of Grid Edge
Ben leads research across electrification and grid technologies, drawing on a decade of executive experience.
Latest articles by Ben
View Ben Hertz-Shargel's full profile
At 2,702 pages, the Infrastructure Investment and Jobs Act ("infrastructure bill") now being considered in the US House of Representatives is many things to many people. From the perspective of the electricity industry, it is disappointing and yet ambitious.
See the full report for a deeper analysis of the infrastructure bill, or read on for a brief overview.
The disappointment stems from the funding allocated to grid development and building modernisation. The American Jobs Plan proposed initially by the Biden Administration called for US$213 billion to build, preserve, and retrofit more than 2 million homes, and US$100 billion to upgrade and build "cutting-edge, energy-efficient and electrified" public school buildings, among other big-ticket investments. The infrastructure bill invests a mere US$515 million to support building energy efficiency.
The bill establishes an innovative Transmission Facilitation Program that would make the federal government an offtaker of transmission capacity, de-risking projects for investors and steering developers toward corridors that are strategic for solar and wind development. The revolving capital facility allocated to the program from Treasury is only US$2.5 billion, however, a small fraction of the hundreds of billions in transmission investment that will be required for meaningful clean energy buildout.
Investments in grid resilience—US$14 billion spread over four grantmaking programs—targeting traditional wires solutions as well as distributed energy resources and smart grid technology, is certainly nothing to discount. The same can be said for US$9 billion accessible (but not all earmarked) to Electric Vehicles and EV charging developers, allocated across five programs.
Nevertheless, it's clear that many of the Administration's best intentions lie on the cutting room floor.
The ambition of the bill is not in the committed dollars, however. It is in the creative use of the executive's regulatory authority and its bureaucracy to achieve wins without a price tag. These wins lay the groundwork for innovation without offending budget hawks.
Examples of provisions that flex regulatory muscle include new obligations for utilities and state utility commissions to promote demand response and demand flexibility, and to open proceedings to consider doing the same for transportation electrification. New authority is granted to DOE and FERC to backstop states in siting interregional transmission that is in the interest of federal clean energy policy. While the best opportunity for interregional development lies in the new Joint Federal-State Task Force for Electric Transmission, intended to foster collaboration between FERC and state commissions, this authority provides FERC important leverage.
Other provisions in the bill make use of the Departments of Energy and Transportation, as well as the Energy Information Administration, to prepare for smarter regulation to come. These include initiatives to prepare for autonomous vehicles (AVs), in order to identify regulatory and jurisdictional challenges before their arise. The timeframe of AV adoption is significant for EV infrastructure investment, as it may spark movement away from residentials charging and toward rideshare fleet charging. Other provisions include vast new data gathering on load serving entities, EV-grid interaction, and all energy consumer segments. The resulting data will not only inform future government action but offer deeper market insights to both industry and researchers.
While the fate of the infrastructure bill remains in doubt, it is worth noting that its blockers are progressive Democrats, whose goal is to add more to the bill or the reconciliation package. It is therefore likely that should the bill pass, it will be no smaller, and will certainly not lose its regulatory or executive initiative provisions.
For more comprehensive details and analysis on the infrastructure bill, download The Infrastructure Investment and Jobs Act: Opportunities for EV infrastructure, grid resilience, and transmission.