Opinion
The Asia energy market outlook for 2020

Gavin Thompson
Vice Chairman, Energy – Europe, Middle East & Africa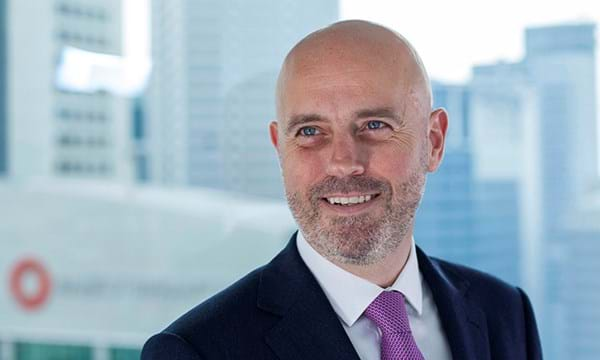 Gavin Thompson
Vice Chairman, Energy – Europe, Middle East & Africa
Gavin oversees our Asia Pacific research helping companies identify and build their international growth strategies.
Latest articles by Gavin
View Gavin Thompson's full profile
Dealing with carbon in the upstream sector, commodity price convergence and Asia's appetite for electricity are amongst the themes to watch
A new year, a new decade and a lot of uncertainty across Asia's energy markets. To kick off 2020 I spoke to several WoodMac analysts in the region to hear their predictions for the coming 12 months. I hope their thinking might surprise you!
Asia's NOCs begin to wrestle with the energy transition
Asia Pacific upstream research director Angus Rodger said: "Across the region, one of the key upstream signposts will be how NOCs address emissions. To-date national energy needs have tended to trump environmental concerns; given the option of a faster, cheaper but more polluting project development, versus a higher-cost and more complex sequestration and/or treatment-based solution, most NOCs (and regulators) have gone with the former.
"But this will change, and this means project developers must consider not only what is acceptable and have a tangible cost today, but what will be acceptable and have a carbon cost five years from now. There are a few flagship projects to keep an eye on in 2020. One is PETRONAS' giant 7 tcf Kasawari gas field offshore Sarawak, with details expected in 2020 regarding how the 20%+ carbon dioxide content will be handled. Will PETRONAS abandon previous ideas to vent and instead choose the more ambitious - but pragmatic - route of reinjecting the CO2 into nearby depleted reservoirs?
"For the IOCs, we expect more divestments driven by the increasing risk and carbon cost of the region's 'dirtiest' assets. The global clamour around carbon is getting louder and as European-based companies launch ever more ambitious emissions targets, the clock is ticking on how long high CO2 assets – particularly in Malaysia, Vietnam, Australia and Indonesia - can be retained. With a limited pool of potential buyers, if not now, then when?"
Read more: Asia Pacific upstream - 5 themes to watch in 2020
Commodities prices to converge in Asia
Head of markets & transitions, Asia Pacific, Prakash Sharma said: "Energy transition drives inter-fuel substitution. Japan's gas-fired capacity is under-utilised because gas prices have traditionally been higher than coal, so coal-to-gas switching didn't generally make sense. But things are changing. Japanese utilities are looking to curb emissions and keen to increase gas plant utilisation to help them integrate renewable power supplies and reduce local air pollution.
"Meanwhile, LNG suppliers are looking to secure demand with innovative pricing models in an oversupplied market. In April 2019, Tokyo Gas announced a 10-year agreement with Shell Eastern Trading for supply of 0.5 million tonnes per annum (mmtpa) of LNG from 2020. The contract price is said to include coal indexation. We understand this is the first such LNG contract for supply to Japan. The new pricing mechanism improves LNG competitiveness in the power sector, and the trend is set to pick up in Asia this year."
India to finally tackle air pollution
Asia Pacific gas and LNG research director Robert Sims commented: "Air pollution dominated the headlines in India throughout much of 2019 as levels spiked to such hazardous levels that a public health emergency was declared. There's little reason to expect a change in 2020. Air pollution in India is largely caused by a combination of dust and agricultural clearance fires, however particulates from coal burn does play a role. With low spot LNG prices expected through 2020, could we see a re-introduction of the LNG subsidies scheme for stranded gas fired power plants?
"Some influential Indian financial groups who have outstanding loans to loss making gas plants are pushing for this. Subsidies were last implemented in 2015 and 2016 boosting demand by around 2 mmtpa. If they are reintroduced, we would expect a similar annual demand increase from LNG imports. And wouldn't the global LNG market welcome that right now."
Read more: Rebooting what's possible in India's gas and LNG market
Power demand growth will push Asian economies up the global rankings
Asia Pacific power and renewables research director Alex Whitworth added: "What will come as no surprise is that Asia will continue to be the largest and most dynamic region for power demand in 2020. But what does that mean in terms of their global rankings?
"South Korea will overtake Germany to become the world's 6th largest power market. Asia will then hold four of the top six spots with China, India and Japan maintaining their positions at number 1, 3 and 5 respectively (US and Russia are 2nd and 4th respectively).
"Perhaps more striking is that China's provinces now also feature amongst global rankings on an individual basis. We expect that eight of China's provinces will rank in the top 20 power markets in the world by the end of 2020, led by Shandong which will move to 8th place ahead of Germany and other European countries.
"And it doesn't end there. Indonesia and Vietnam will continue strong demand growth (benefiting from the US-China trade war) and will overtake Spain and Egypt respectively."
Newcastle thermal coal prices surprise to the upside
Head of thermal coal research Dale Hazelton said:"Thermal coal prices utterly collapsed in 2019 driven downwards by dirt cheap LNG and strong renewables generation displacing coal in Europe. The resulting low coal prices have led to widespread production cuts and delays to projects. However, demand within Asia remained strong throughout the year with China relaxing import restrictions, Vietnam doubling coal imports, and Indian import demand continuing to rise.
"Low LNG prices will continue through 2020 and will keep a lid on coal prices and lead to production cuts. But thermal coal demand in Asia will continue to increase as consumption within developing countries continues to grow. We see a recovery in traditional coal markets. This sets the stage for supply to be over-cut throughout the first half of the year and, when LNG prices finally rise and winter restocking begins, coal prices could soar as they did in 2016."
Gasoline spreads feel the pressure in 2020
Asia Pacific oils and refining research director Sushant Gupta commented: "2020 is a critical year for Asian (and hence global) refining. The big wave of refining capacity coming online in Asia this year is more than enough to meet its gasoline demand growth. One consequence is China emerges as the largest gasoline exporter in Asia. Regional gasoline markets also face pressure from a weak paraxylene (PX)-naphtha spread triggered by a new wave of crude-to-chemical sites in China (see below).
"At a global level, refiners will run more crude in 2020 to meet marine gasoil demand, IMO regulations which will also lead them to produce more gasoline. And lastly, declining gasoline demand in the Atlantic basin adds to gasoline's woes. The net result will be the gasoline crack spread (gasoline price versus crude) in 2020 narrowing to some of the lowest levels seen over the past 15 years. In short, 2020 could therefore mark the beginning of a long-term trend of gasoline weakness as the impact of the energy transition hits home."
China's crude-to-chemical projects growth leads to sustained oversupply in base chemicals
Asia Pacific chemicals principal analyst Darryl Xu said: "In the second half of 2019, integrated refining-petrochemical project start-ups in China have tipped the PX market into oversupply. These large-scale and cost-competitive projects driven by China's private polyester companies are being developed for feedstock security. Exporters of PX to China have faced extreme margin pressure, with PX-naphtha spreads dipping to five-year lows, initiating economic cutbacks at many producers.
"The oversupply situation could also spread to the olefins market, as the same projects are planning to commission new integrated steam crackers in 2020. The Chinese move towards base chemical (aromatics and olefins) self-sufficiency has far-reaching impacts to Asian producers, which have been reliant on Chinese import demand for most of their exports. Supply cutbacks at many Asian base chemical exporters have been in place in H2 2019 and we expect this to continue into 2020. More drastic rate reductions or even asset rationalisations are needed to rebalance the markets."
All eyes will be on China as uncertainties mount
And a final thought from me:
Across my 27 years studying and analysing China, it's difficult to recall heading into a new year with quite so much uncertainty over China's economy. With stimulus options much more restricted than in the past, the country's economic planners have just called for a 'contingency plan' to deal with slowing growth. December's phase one trade agreement with the US may have garnered headlines but delivered very little substance.
All these matter. China is the biggest market for seaborne commodities, and economic uncertainty coupled with Beijing's double down on raising domestic coal, oil and gas output in 2020 will have major implications for commodity price volatility over the coming 12 months.
APAC Energy Buzz is a blog by our Asia Pacific Vice Chair, Gavin Thompson. In his blog, Gavin shares the sights and sounds of what's trending in the region and what's weighing on business leaders' minds.