Opinion
Unlocking value through refinery-chemical integration
Refiners are increasingly turning to chemicals production. But how much value does capturing more of the value chain add? We take a closer look at the recent acquisition of the Wuhan refinery to better understand the economics

Alan Gelder
VP Refining, Chemicals & Oil Markets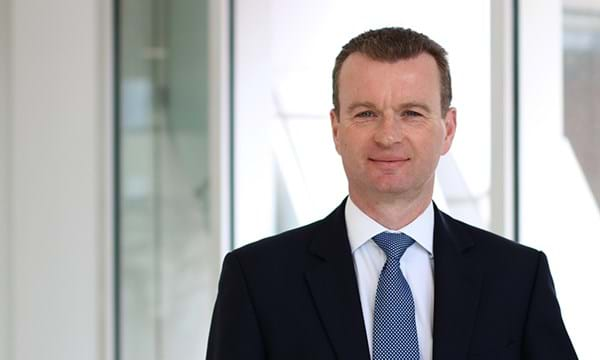 Alan Gelder
VP Refining, Chemicals & Oil Markets
Alan is responsible for formulating our research outlook and cross-sector perspectives on the global downstream sector.
Latest articles by Alan
View Alan Gelder's full profile
Earlier this year, Sinopec-SK Wuhan Petrochemical, a joint venture between South Korea's SK Global Chemical and China's Sinopec, agreed to buy the Wuhan refinery for W2.2 trillion (US$1.9 billion). The JV already owns the adjacent steam cracker, which relies heavily on refinery supplied products for feedstock. It plans to capture value by integrating the two sites.
At first glance, the US$1.9 billion purchase price seems high. But the deal is an excellent example of how crude-to-chemicals integration can create significant value in the long term.
I sat down with Patrick Kirby, from our Chemicals team, and Johnny Stewart, from our oils and refining team, to understand the strategic rationale behind the transaction.
We are seeing refiners increasingly turn to petrochemicals production. What's driving this trend?
The threat of peak oil demand and a shift in refined product demand patterns mean that refiners are turning to petrochemical demand as a target area for future growth. Despite the concern around plastics circularity, petrochemicals demand is set to remain robust through the long term.
Which other companies are investing in integration?
Probably the best-known is Saudi Aramco, on track to become one of the world's largest chemical companies following its US$69 billion acquisition of a 70% stake in SABIC this year.
More recently, Aramco announced it would take a 20% stake in Reliance Industries' refining and petrochemicals business. It also intends to invest in Zhejiang Petrochemical's mega crude-to-chemicals complex in China.
How does crude-to-chemicals integration add value?
Integration can create value in a variety of ways. Sharing processes that overlap in a refining and chemical unit can create cost synergies.
Integration can also allow a producer to switch product yields between refining and chemicals, depending on which products are more valuable at any given time.
Where will value be created within the Wuhan refinery?
First, let's look at the performance of the refinery on a standalone basis.
The Wuhan refinery relies heavily on Chinese crude oil and has high operating costs relative to its local peers. In net cash margin terms, it ranks 113 out of 167 assets in the Asia Pacific. This places it firmly in the third quartile in terms of its competitive position against its peers.
But when considered as an integrated site, Wuhan moves to become a first quartile asset. Why? Because it will become more competitive. If we break down the numbers: in 2017, the standalone refinery generated yearly revenues of US$140 million, while the steam cracker generated US$210 million. For the integrated site, we estimate that this figure would be closer to US$390 million – an additional US$40 million per year.
The additional revenue will primarily be generated from stream blending optimisation.
Operational flexibility will provide a natural hedge against feedstock fluctuations, while other synergies, such as shared maintenance costs, also help the site to become more competitive.
Looking forward there are plans to expand the steam cracker, which we assess will add further combined revenue generation to the integrated site.
The deal also helps SK Group with its 'China Insider' strategy
Beyond the economic benefits, the transaction supports SK Group's goal of making China a second home. The group aims to be recognised within China as a local entity, rather than a foreign player.
While the US$1.9 billion purchase price may seem high for a refinery that looks uncompetitive in comparison to its peers, this is an attractive deal that will add significant value to Sinopec-SK Wuhan Petrochemical's existing operations.
To read more about this deal, read Why did Sinopec-SK Wuhan Petrochemical buy the Wuhan refinery?
Crude-to-Chemicals: opportunity or threat?
Our webinar on crude-to-chemicals gave an understanding of why refiners are looking to petrochemicals for future growth opportunities; providing an overview of the crude-to-chemicals trend and the risks and opportunities facing refiners today, covering:
Key megatrends in refining, aromatics and olefins
The future of crude oil demand
Growth outlook for refined products
Refining and chemicals integration
Case studies of the crude-to-chemical integration in practice
Fill in the form on this page to access the report and find out more.