Tom Ellacott
Senior Vice President, Corporate Research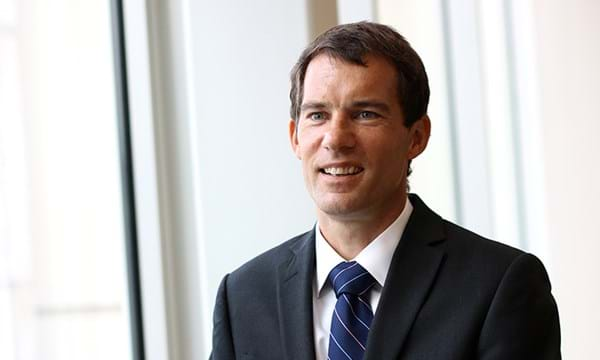 Tom Ellacott
Senior Vice President, Corporate Research
Tom leads our corporate thought leadership, drawing on more than 20 years' industry knowledge.
Latest articles by Tom
View Tom Ellacott's full profile
It's been an extraordinary year for oil and gas companies. 2020 always had the potential to be transformational as the energy transition gathered pace – and then the global pandemic threw the industry into a tailspin. Financial resilience and sustainability will be the corporate strategy watchwords in 2021.
Our corporate analysts picked their top five themes to watch in the corporate oil and gas sector in 2021. Fill in the form for a complimentary copy of the full report, or read on for an introduction.
1. Forging the companies of tomorrow
New businesses, and new business models, are emerging from the wreckage of 2020.
The Euro Majors have embraced the energy transition, increasingly putting new energy at the heart of their long-term strategies. Occidental has mapped out a unique path to net zero through carbon capture technology. And the upstream consolidation that kicked off in H2 2020 is highlighting different approaches to strengthening resilience in oil and gas: scaling up in flagship plays (Pioneer-Parsley, ConocoPhillips-Concho), vertical integration (Cenovus-Husky) and diversification (Devon-WPX, Chevron-Noble).
But many companies have yet to set out their stall. In 2021, will we see diverging views on the future become more apparent as distinctive business models are rolled out? Read the full insight to find out more.
2. Deleveraging will be prioritised over investment
Iron-clad balance sheets will be needed to weather future storms.
Oil price volatility and the risk of another price collapse will force deleveraging towards the low end of historical gearing ranges. Financially stretched players looking to reduce debt will lean towards short-term tactical moves, including extreme cash conservation and asset sales. For most, constrained spending and deleveraging are the only real options in 2021.
Which players have the balance sheet strength and advantaged portfolios to be more strategic? How might they extend their advantage? Fill in the form to read this report in full.
3. Investment will focus on building a sustainable foundation
Portfolio optimisation aimed at maximising cash generation will be a core underlying theme. We expect to see short-cycle opportunities move even further up the capital allocation pecking order, with exploration and marginal long-life projects losing out in the competition for capital.
Companies will continue their relentless focus on boosting margins in upstream and downstream via high-grading, cost cutting and efficiency gains. Leaner and flatter organisations, more concentrated on advantaged assets, will emerge.
How will financial frameworks adapt to the realities of a maturing oil and gas sector? Read the full report to find out more.
4. M&A will be vital in shaping the 'portfolio of the future'
Consolidation will be the engine powering industry restructuring. Corporate takeovers could dominate activity in the US Lower 48 while asset deals will drive international M&A.
High-grading will be a big theme for big players repositioning portfolios around their best assets. The Majors' non-core international assets will fit nicely into the portfolio of many smaller players (and possibly even other Majors and NOCs). Innovative deal and financing structures may be required to get transactions across the line, given strained balance sheets.
How does the dynamic differ in the US Lower 48? Who are the potential buyers in 2021? Download the full report to find out more.
5. New energy 'megatrend' gains pace
Diversification into low-carbon energy will accelerate. The Euro Majors have set bold targets to be net carbon-neutral by 2050, and will move towards that goal in 2021. The change in US administration, a looming COP26 and shifting stakeholder sentiment will combine to increase the pressure for others to follow their lead.
The pivot to new energy won't just be about wind and solar. New energy strategies will broaden out. Find out more in the full insight, which includes a closer look at the five themes – and a few wildcard strategic moves that could surprise us in 2021.
Fill in the form for your complimentary copy.