Opinion
Will renewable auctions underpin Europe's net zero ambitions?
Renewables take centre stage – but could become a victim of their own success

Rory McCarthy
Senior Research Manager, European Power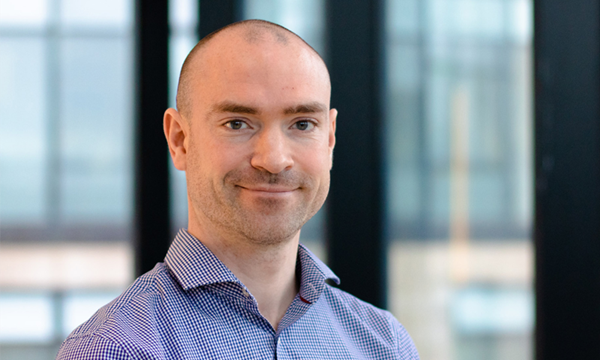 Rory McCarthy
Senior Research Manager, European Power
Rory supports our research and consulting functions as a subject matter expert in energy storage and system flexibility.
Latest articles by Rory
View Rory McCarthy's full profile
The current decade represents the critical foundation of Europe's progress to net-zero by mid-century. As Europe realigns itself to deliver the increased ambition of 55% emissions reduction targets by 2030, renewables take centre stage. The region's pipeline of wind and solar developments highlights the essential role that centralised auctions will continue to play. But can they deliver the necessary capacity? And could renewables become a victim of their own success?
We explored the European power market landscape to 2050 in our recent long-term outlook. Fill in the form for a complimentary extract with sample charts, or read on for an introduction to some of the key themes.
The wind and solar development opportunity is significant
Wind and solar alone made up 19% of power supply in 2020 and this proportion must at least double to meet 2030 targets, an investment opportunity of 136 GW of wind and 197 GW of solar across the continent.
Up to the mid-2020s around 70% of wind and solar development activity will continue to be supported by auctions and we expect that trend to continue. However, the assumption that every auction mechanism will deliver its full quota of capacity, promoting high levels of competition between bidders and generating more attractive prices than previous rounds, must be challenged.
Renewable auctions cannot be designed in isolation
Data gathered from auctions held across Europe shows that market-level dynamics are shaping the approach of would-be developers. We conclude that well-designed auctions alone will not be enough to deliver much needed capacity.
For example, our analysis of onshore wind auctions outcomes shows that after initial sharp falls, auction pricing has remained relatively flat over the last three years. Auction dynamics swing from market to market, but there is now widespread undersubscription seen in German, French and Italian auctions due to formidable planning bottlenecks. The complexities of project delivery are limiting auction uptake and supporting prices.
Introducing policies to streamline the permitting process can reverse this trend and bolster competition, pushing prices downwards once again – as we have seen in recent auction outturns in Greece.
Record low prices are still forming where strong competition is being fostered, such as the Turkish auction in 2019 with an average clearing price of €35/MWh and in the Spanish auction earlier this year with a €25/MWh average clearing price.
These are the realities of Europe's increasingly mature renewable power sector. This is an expected change and our analysis continues to identify other notable influences of the continuing energy transition, such as material impacts on power price formation in systems increasingly dominated by variable renewables.
Renewables become a victim of their own success
As production from wind and solar continues to represent an increasing portion of power supply, both sources will cannibalise their own value in markets – the discount between market average prices and the capture prices of renewables will expand.
The extent of cannibalisation suffered by wind and solar generators in decarbonising power markets will depend on various factors – including technology type and concentration, network capability, and power demand conditions.
Portfolio diversity, considering both renewable technologies and other flexibility options (such as battery storage), can mitigate cannibalisation risk. The power system will adapt as carbon-intensity of electricity falls.
Cannibalisation levels will be determined by levels of flexibility on the system
In 2020, power prices tended to zero when variable renewables reached 60% of supply or more in most of Europe's largest markets, signalling a lack of flexibility. In other words, there is little ability to store, shift or export large amounts of zero-marginal cost production to areas or times where it is needed more.
Our modelling reveals that by 2040 power prices tend to zero when variable renewables reach 110% of supply or more. This shift is assisted by the growing flexibility fleet. Power is stored and exported in low-priced hours, reducing the amount of low-cost or 'free' power on the wholesale power market.
It should not be assumed that a higher proportion of renewables will always result in increases in low and negative priced hours and instability in power markets. Increased flexibility will play a key role in facilitating change.
The scale and speed of this build-out is still highly uncertain, with question marks and policy gaps remaining as to how this much needed flexibility will be brought to market.
Alongside a build-out of battery capacity, gas will continue to provide essential support to the evolving mix. However, gas' long-term future will be reliant on its own ability to decarbonise – fuel choice and carbon capture options will have to emerge.
To find out more, download the extract from European power markets: long term outlook to 2050. This includes:
Key takeaways
Generation capacity, EU and UK
Power supply by source, EU and UK
Renewable auction capacity, 2018-2021
Average day-ahead price and wind + solar as a % of load: 2020
Average day-ahead price and wind + solar as a % of load: 2040