Sign up today to get the best of our expert insight in your inbox.
Sign up for The Inside Track
For details on how your data is used and stored, see our
Privacy Notice
.
Opinion
Defeating doomerism: the search for a new climate narrative | Podcast
Should scientists and the media change the ways they talk about global warming?

Ed Crooks
Vice-Chair, Americas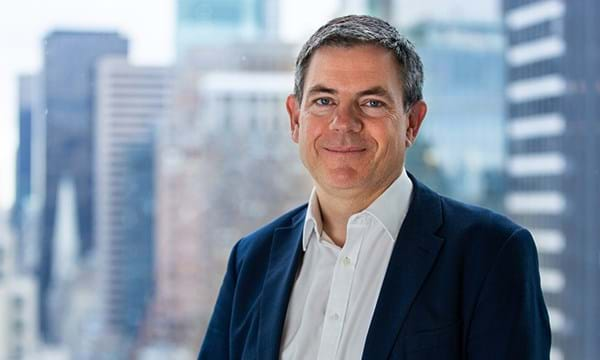 On the last Energy Gang we looked at the impact of record temperatures on the energy sector. This week, we discuss another impact of climate change: its effect on human psychology. We discuss how the way we talk about global warming affects how we respond to it.
A recent study in the journal Global Environmental Change argued that scientists and media organizations need to rethink the way they talk about climate change. The study's authors called on the media to emphasise potential solutions to rising temperatures, rather than focusing solely on the dire consequences. This shift towards solutions-oriented thinking could help prevent a pervasive sense of fatalism: the idea that humans can do nothing useful to mitigate climate change. Doomerism, as it is sometimes known, seems to be creeping more and more into the conversation. Is it an inevitable consequence of the way we talk about climate change?
One point that researchers have found is that using the term "climate emergency" reduced the perceived credibility of news reports, and the likelihood that people would take action, compared to using "climate change." News about climate impacts leads to increased fear and decreased hope, relative to the impact of news about climate action. Are the media inadvertently encouraging people to believe that our civilization is fated to end in disaster, and we are all going to burn if we live long enough, so we might as well just live for the moment and enjoy the ride any way we can?
To discuss the impact of climate doomerism on our mental health, and more, host Ed Crooks is joined by Dr Melissa Lott, Director of the Centre on Global Energy Policy at Columbia University. Melissa argues that the evidence shows there are in fact workable solutions to climate change, and that "everything we do to try to reduce emissions to any degree, already protects health." So doomerism is not based on reality.
Also on this episode is Amy Harder, who is the Executive Editor of Cipher, a news outlet supported by Breakthrough Energy, the climate investing and policy organization backed by Bill Gates. She has some new polling data on public attitudes to climate change, published by Pew Research.
Looking for solutions led us to one answer to emissions that has made the news in recent weeks: carbon utilization. Amy's outlet Cipher recently published a story looking at the debate in the US over tax breaks for carbon capture, and what happens to the carbon dioxide after it is captured. Amy explores with Ed and Melissa what this means for energy and the potential for carbon utilization as a whole.
As always, please subscribe so you don't miss an episode - we're @theenergygang.
You can find the report from Pew Research on US attitudes to climate change here: https://www.pewresearch.org/science/2023/08/09/why-some-americans-do-not-see-urgency-on-climate-change/