Sign up today to get the best of our expert insight in your inbox.
Sign up for The Inside Track
For details on how your data is used and stored, see our
Privacy Notice
.
Opinion
The Energy Gang live from NYU: An expert analysis on the energy transition landscape | Podcast
What's next for US energy policy?

Ed Crooks
Vice-Chair, Americas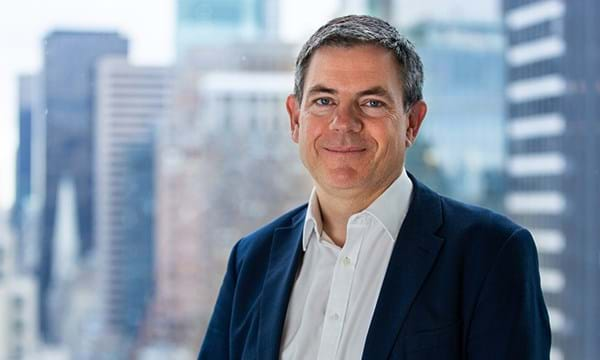 As part of Climate Week in New York, The Energy Gang recorded a special edition in partnership with New York University: an expert panel discussing the future direction of US climate policy and its implications for the energy transition.
Amy Myers Jaffe, a regular contributor to The Energy Gang and director of the Energy, Climate, Justice, and Sustainability Lab at NYU, hosted the event, leading a conversation about the key steps that governments, regulators and companies need to take to pave the way to a low-carbon future.
Joining her for the discussion were Ana Unruh Cohen, the senior Director for NEPA Clean Energy and Infrastructure at the White House Council on Environmental Quality; Elizabeth Gore, the senior vice president of political affairs at the Environmental Defense Fund; and Rob Gramlich, founder and president of Grid Strategies, LLC.
The vital need to strengthen the US power grid was one of the key topics. As Rob Gramlich explains, it is about more than just funding: regulation and policy support are critical, too. The new rule on transmission planning and cost allocation proposed by FERC – the Federal Energy Regulatory Commission – is seen as an essential component of an energy policy suited for the new world of low-carbon power supply.
The need for efficient and transparent permitting of new infrastructure projects was also highlighted in the discussion. Building a low-carbon energy system requires massive investment in infrastructure such as power lines and wind farms. The harder it is to get those projects built, the slower the transition to low-carbon energy will be. The panel discuss some of the key issues involved in securing approvals for projects, including the Permitting Action Plan of 2021, the updates to regulations implementing the National Environmental Policy Act (NEPA) and infrastructure buildouts' community benefits.
Towards the end of the discussion, the panel shifts its focus towards hydrogen. Is it truly the next frontier for climate solutions, or is it a mere distraction? The US already produces about 10 million metric tons of hydrogen annually, with high carbon emissions, for industrial use. But there is mixed opinion about the potential for much more extensive use of low-carbon hydrogen as a way to cut emissions in sectors where it is not currently used, such as steel-making and power generation. As research and development continues, hydrogen looks set to remain a contentious topic in climate and energy debates in the future.
Follow the conversation on X – we're @theenergygang. And subscribe to the show so you don't miss an episode.