Sign up today to get the best of our expert insight in your inbox.
Sign up for The Inside Track
For details on how your data is used and stored, see our
Privacy Notice
.
Opinion
The Energy Gang at the London Hydrogen Conference: part one | Podcast
Host Ed Crooks brings you the first of two special episodes recorded live from Wood Mackenzie's Hydrogen Conference

Ed Crooks
Vice-Chair, Americas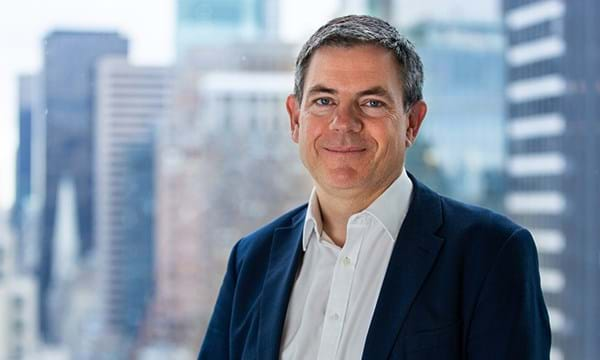 Industry leaders and energy analysts gathered recently for the second annual Wood Mackenzie Hydrogen Conference, where they debated the potential of hydrogen in the global energy mix. Join host Ed Crooks in the first of two special episodes from the conference, with part two coming out tomorrow.
The conference provided a forum to discuss how hydrogen, with all its potential and challenges, can help to shape the course of the energy industry. Hydrogen, long considered the energy carrier of the future, is finally claiming its position in the present reality of decarbonised energy systems. As the world debates how best to meet the challenge of climate change, low-carbon hydrogen is becoming a central part of the conversation about the clean energy transition.
The shift towards hydrogen presents both challenges and opportunities for energy companies around the globe. The rising prominence of hydrogen will require concerted efforts to surmount obstacles related to safety, emissions, social acceptability, and above all, cost.
Andy Lane, the Vice President of Hydrogen and Carbon capture in the UK for BP, spoke on a panel at the event and discussed the importance of China for the future of clean energy and the fight to limit climate change.
In the US, the Inflation Reduction Act (IRA), passed last year, is intended to establish the nation as one of the world leaders in low-carbon hydrogen. Rick Beuttel from Bloom Energy and Mona Bagat of KBR Consulting talk about the impact of those government incentives, and how the US is positioned in the low-carbon hydrogen race. They also debate the relative advantages and drawbacks of green hydrogen, made by electrolysing water using renewable energy, and blue hydrogen, made from natural gas and with the carbon emissions captured and stored.
This conference also provided insight into technology leaders navigating the challenges of a rapidly-evolving energy market. Ines Kraft from German electrolyser company, Sunfire, explained how they recently installed the world's first multi-megawatt high temperature electrolyser for green hydrogen production. She discusses the daunting challenge the EU faces in meeting its 2030 goal for developing a new low-carbon hydrogen industry.
Finally, we wrap up part 1 from the conference with Andre Pina from EDP Renewables discussing opportunities for an international market in hydrogen and its derivatives traded around the world.
More from the Energy Gang
Part two from the conference can be found here. Subscribe so you don't miss an episode. You can also follow the conversation on X – we're @theenergygang.