Discuss your challenges with our solutions experts
Get in touch
For details on how your data is used and stored, see our Privacy Notice.
Opinion
The Interchange Live from WoodMac's Solar & Energy Storage Summit 2023 – Day 1
Host of the Interchange: Recharged David Banmiller is in San Francisco, bringing you the first of three special episodes recorded live at our Solar and Energy Storage Summit

David Banmiller
Head of Americas Sales and host of The Interchange: Recharged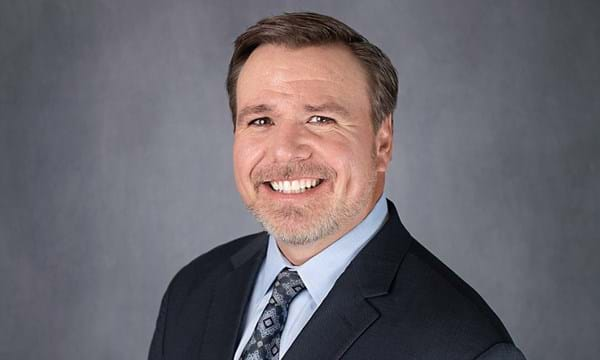 David Banmiller
Head of Americas Sales and host of The Interchange: Recharged
David manages the Global Strategic Banking team and hosts The Interchange: Recharged
Latest articles by David
View David Banmiller's full profile
From the live podcast studio in the Palace Hotel, David brings you the best bits from a packed first day. Interviews with leading solar policymakers, innovators and specialists uncover the latest trends in the US solar market. One year on from the IRA and the implications for solar are still being discussed. What other policy will help accelerate the adoption of solar? What permitting reform is needed to drive innovation in storage and batteries?
Join David and five expert guests as they explore the trends in solar finance, the growth and outlook for US manufacturing, and the forecasts for the solar supply chain.
Our guests include:
Anna Siefken, Office of Technology Transitions, US Department of Energy
Becca Jones-Albertus, Solar Energy Technologies Office, US Department of Energy
Deanna Ahmed, Our Next Energy
Abby Hopper, Solar Energy Industries Association
Colin Caufield, Soltec
Make sure you subscribe to the show so you don't miss our recap of day 2 of the summit, focusing on the innovations behind the latest storage technology.
Follow us on Twitter, we're @interchangeshow. And follow the summit highlights on our LinkedIn.
Pine Gate Renewables is a fully integrated renewable energy company powering the nation's energy transition with trusted utility-scale energy and storage solutions. Building projects from a community mindset, Pine Gate is committed to delivering sustainable value where we live, work and operate.