Sign up today to get the best of our expert insight in your inbox.
Sign up for The Inside Track
For details on how your data is used and stored, see our
Privacy Notice
.
Opinion
From hours to days – reinventing long-duration energy storage | Podcast
A new non-linear generator could be the answer to the risks of extreme weather

David Banmiller
Global Head of Strategic Banking and host of The Interchange: Recharged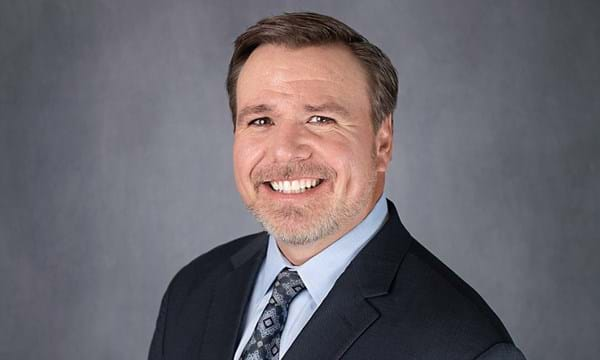 David Banmiller
Global Head of Strategic Banking and host of The Interchange: Recharged
David manages the Global Strategic Banking team and hosts The Interchange: Recharged
Latest articles by David
View David Banmiller's full profile
The prospect of an extended blackout during a heat wave is not only alarming, but a potential public health emergency. According to a recent report in the New York Times, 800,000 residents would require hospitalization if a major heatwave coincided with an extended blackout. The study, conducted by the Journal of Environmental Science and Technology, made clear the need for reliable energy storage.
Advancements in technology are helping to mitigate the risk, with modern batteries improving their lifespans from two to four hours to a more robust eight to ten hours. Experts even predict reaching a milestone of 100-hour battery life in the near future. However, nature doesn't keep time like we do, and extreme weather can cause outages that outlast even these improved capabilities. So how can we protect our cities and ensure sustained power during these disruptions? The answer lies in developing technologies that transition long-duration storage capacities from hours to days and beyond. The Mainspring Linear Generator, developed by Mainspring Energy, a Silicon Valley-based startup, could be one of the answers to the storage challenge.
David Banmiller is joined by Mainspring CEO Dr. Shannon Miller, a Stanford alumna with a PhD in mechanical engineering.
The Mainspring Linear Generator has raised over $530 million in funding from cleantech investors and demonstrates the potential of innovative solutions in accelerating the shift towards a net-zero carbon grid. Shannon explains how it uses different types of fuel - including conventional types like natural gas - and clean fuels such as hydrogen and ammonia.
To explore the wider trends and challenges around long-duration storage, Dr Melissa Lott also joins us on the Interchange this week. Melissa is Director of the Center on Global Energy Policy at Columbia University, and she talks about the risks of gaps in power access, energy cost spikes and reliability issues. One of the key changes seen in the storage market is the separation of storage and generation solutions. As fossil fuel-based generators wind down, finding reliable and sustainable alternatives to provide reliable power becomes increasingly important.
Incentives and regulatory frameworks are integral to fostering the energy transition. Currently, however, specific types of storage, like electrochemical or thermal storage, are often prescribed in state mandates instead of leaving room for innovative alternatives. Therefore, there's a growing need for technology-neutral policies that accommodate various kinds of storage, including clean fuels.
If you haven't already, check out our sister podcast, "The Energy Gang," which offers biweekly insights into the latest and biggest energy stories. Subscribe to the Interchange Recharged so you don't miss an episode, out every second Friday at 7am ET.
Find us on X (formerly known as Twitter) – we're @interchangeshow