Sign up today to get the best of our expert insight in your inbox.
Sign up for The Inside Track
For details on how your data is used and stored, see our
Privacy Notice
.
Opinion
The US solar industry is booming: what's driving the growth? | Podcast
The Interchange Recharged explores the record growth of US solar

David Banmiller
Head of Americas Sales and host of The Interchange: Recharged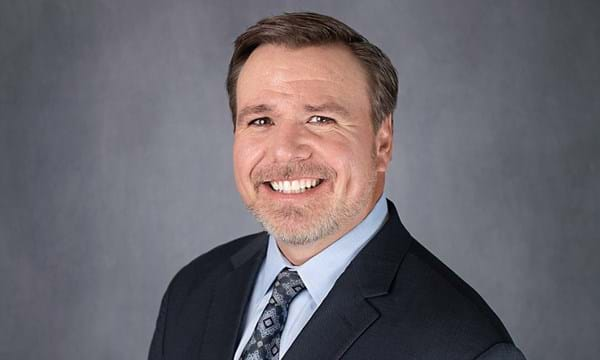 David Banmiller
Head of Americas Sales and host of The Interchange: Recharged
David manages the Global Strategic Banking team and hosts The Interchange: Recharged
Latest articles by David
View David Banmiller's full profile
In the US last year, solar PV capacity totalled 142 GW, enough to power 25 million homes. Falling costs, advancements in storage and cell technology and supportive government policies drove record growth in 2022. This was an 11% year-on-year increase. Residential solar in 2022 had a record year, with nearly 6 GW of installations, a 40% increase on 2021.
It wasn't all plain sailing. We saw some downturns in other market segments as supply chain issues caused delays and roadblocks to adoption. Utility-scale solar was down over 30% year on year, but despite these challenges, the IRA and other market forces have created upside to long-term solar forecasts. Over the next decade, the industry will grow five-fold. 700 GW of total capacity could power more than 125 million American homes.
So what can we expect from solar over the next 10 years? Just how bright is solar's future? In this episode of The Interchange Recharged we're joined by Abigail Hopper, President and CEO of the Solar Energy Industries Association (SEIA) and John Berger, founder and CEO of leading residential solar and storage provider, Sunnova.
This edition of the podcast uses data from the US Solar Market Insight, a quarterly publication from Wood Mackenzie and the SEIA. Each quarter, we collect granular data on the US solar market from nearly 200 utilities, state agencies, installers and manufacturers. This data provides the backbone of the report, in which we identify and analyse trends in US solar demand, manufacturing and pricing by state and market segment over the next five to ten years. You can find out more and download the complimentary executive summary here.
Don't forget to subscribe to the show and follow us on Twitter – we're @interchangeshow 
Get a closer look at the future of solar
Wood Mackenzie's Solar & Energy Storage Summit is back, taking place at the Palace Hotel in San Francisco on 21-22 June. Join expert solar and storage analysts for discussions with leading grid-scale utilities, solar and energy storage developers and federal policymakers.   
How is the IRA catapulting the development of solar and storage in North America? How can we continue to build a productive environment for solar and energy storage as we move forward with the energy transition? What's required to nurture the development of a thriving localized storage component supply chain?   
Expect two days of panel discussions, presentations and workshops, as we explore the opportunities for solar and storage in the coming decades.