Interested in learning more about our gas & LNG solutions?
Interested in learning more about our gas & LNG solutions?
Opinion
APAC Energy Buzz: 2023 – cheerful or fearful?
Just when you thought it was safe to go back into the water…

Gavin Thompson
Vice Chairman, Energy – Asia Pacific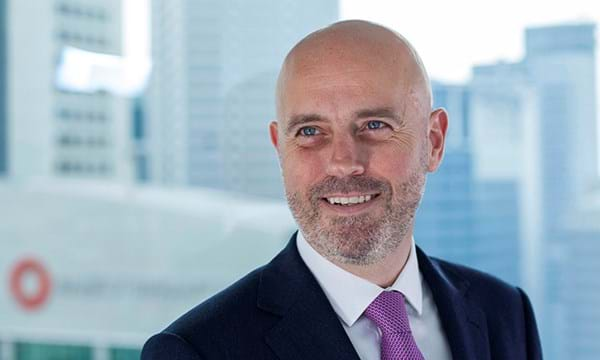 Gavin Thompson
Vice Chairman, Energy – Asia Pacific
Gavin oversees our Asia Pacific research helping companies identify and build their international growth strategies.
Latest articles by Gavin
View Gavin Thompson's full profile
It's an obvious understatement to say that 2022 didn't quite go to plan. Expectations of a continued post-Covid recovery were trampled by Russia's invasion of Ukraine, record high energy prices, economic slowdown, and China sticking to its zero-Covid policies.
Undaunted, the annual APAC Energy Buzz 'cheerful or fearful?' outlook is back. Bulging with reasons to remain optimistic as we head into 2023 (plus, of course, some notes of caution), it comes complete with predictions from across Wood Mackenzie's Asia Pacific research team.
Economic outlook: recovery and slowdown
Cheerful: China is finally moving away from zero-Covid - and faster than expected. Although large-scale outbreaks are likely to disrupt economic activity in the first three months of opening, we expect consumers and producers to gradually adjust to the new normal. Economic recovery is expected from Q2 2023 and will reach full speed through the second half of next year.
This will be backed by policies to maintain an eased monetary environment and strong fiscal support on infrastructure. Combine this with a softening trend in China's foreign policy and the relaxation in international travel, and China should help to stabilise international trade and investment.
Fearful: Asia's reliance on US and European markets could hurt regional economic growth. Central banks across most of Asia will be pressed to follow the Fed's hikes in interest rates in 2023 to counter inflation and currency depreciation, discouraging domestic investment and consumption.
Add to this rising energy import bills and currency depreciation and the likelihood of economic crisis will increase for those Asian energy importers with high government debt. Following Sri Lanka and Pakistan in 2022, we see similar risks to Thailand, Bangladesh, and the Philippines.
Yanting Zhou, Head of APAC Economics
Politics: the good, the bad and the ugly
Cheerful: When there is a will there is a way. After the Russian invasion of Ukraine, European buyers moved to LNG to wean off Russian gas. But there was a glaring problem: insufficient LNG import infrastructure.
During a period of crisis European governments responded. Red tape has been removed and projects have progressed at lightning speed. The first LNG import project was delivered within six months. By the end of next year, 48 mmtpa of new capacity is due online – proof of what can be done when necessity demands it.
Fearful: But on the other side of the world the Australian government is leaning further into the crisis. Last winter the gas market reached breaking point. Currently, there are no economic substitutes for gas feedstock and batteries are insufficient to help renewables meet peak power demand.
New gas supply is desperately needed. Despite this, the government continues to pursue an increasingly interventionalist gas policy that will further reduce supply, risk much needed LNG import developments and exacerbate the crisis. Add this to an inefficient regulator and well-organised, extremely vocal activists and Australian energy markets look set for a volatile 2023.
Daniel Toleman, Principal Analyst Global LNG
Oils and refining in 2023: something new (or more of the same)?
Cheerful: Refiners have enjoyed record margins in 2022, with deep conversion margins in Asia expected to average above $19/bbl in 2022. Refining margins will weaken but remain strong in 2023. A tight market for diesel in Europe will continue to support the diesel cracks and margins. Strong earnings over the past two years also put refiners in good stead to investment in decarbonisation and pursue new growth areas as long-term refining margins decline.
Fearful: The post-pandemic oil demand recovery in 2022 crumbled under pressure from high consumer prices, weak economic growth and Covid-related lockdowns in China. In 2023, we expect global oil demand to grow by 2.0 million b/d, from 2022 levels. However, fears of recession and China's uncertain stand around "zero covid" policy could derail this growth.
For oil prices it looks like a volatile year ahead, with upward pressure in the first few months of 2023 as Russia overcomes huge logistical challenge to move its crude to Asia. Complications arising from the G7 price cap could lead to lower Russian production and higher oil prices, impacting economic growth for large oil consuming nations in Asia.
Sushant Gupta, Research Director, APAC Oil Markets
Power & renewables: the roaring 20s for renewables is in full swing
Cheerful: High fuel and power prices continue to drive massive investments in Asian renewables. Estimated market capture prices of generation assets across Asia have doubled in the last two years to over US$100/MWh, creating huge space for relatively cheap renewables – we now expect over US$2 trillion to be ploughed into wind and solar projects in the next decade. But high prices are also driving investments in conventional power, with orders of coal and gas power equipment up 50% this year in Asia.
Fearful: Never in history has this much renewable power capacity been added in such a short time, with an average of 150 GW per year added across APAC between 2020-22. And as capacity continues to rise, can grid and energy storage investments keep up? Will developers and investors be able to hit their return-on-investment targets in an era of rising interest rates and curtailment? Will the industry be able to move back to a declining cost trend in 2023? What will happen when fossil fuel prices come back down to earth? We see 2023 as a pivotal year.
Alex Whitworth, Head of APAC Power & Renewables
Gas & LNG: only if the price is right?
Cheerful: The northern hemisphere is well-prepared for winter 2022/23 with current gas inventory levels across Europe, China, Japan, and South Korea at the upper end of the 5-year range. As such, even a cold winter scenario, combined with zero to low Russian flows looks less alarming. The industry has done an incredible job.
Fearful: Weaker global economic growth will reduce the call on gas and LNG. On the other hand, reduced nuclear power output, particularly in France and Japan, could exacerbate the call on LNG. China remains a wildcard. An unexpected rush by Chinese buyers for spot LNG cargoes triggered by weather-induced demand spikes would see them going head-to-head with European buyers.
LNG spot prices are not anticipated to fall below US$25/mmbtu on a sustained basis, placing the fuel out of reach for price-sensitive buyers in emerging markets across Asia. Countries like Pakistan and Bangladesh likely to continue suffering from energy shortages.
In some markets, high and volatile LNG prices risk delaying new infrastructure development and forcing a reassessment of LNG's role in the energy mix. Vietnam, for example, has signalled a possible reduction in planned LNG-to-power capacity in favour of offshore wind.
Valery Chow, Vice President APAC Gas & LNG
Upstream oil and gas: a re-evaluation of risk
Cheerful: After the disruptions of the 'Covid years', 2023 will see a few licensing surprises. The results of a successful 2022 Malaysia round will include (much-needed) new entrants to the region. Several Majors are interested in ultra-deepwater acreage in India's latest OALP offering, so we're optimistic of big name awards there too. This will help breathe some life into energy in the country's meandering upstream sector. Neighbouring Bangladesh, with its ongoing fiscal reforms, will also benefit from this uptick in exposure.
The real wildcard is real progress in negotiations between Thailand and Cambodia over the OCA. The former's growing LNG exposure means a breakthrough in 2023 seems more likely than before.
Fearful: Record profits will inevitably lead to more government intervention to protect consumers. This could be in the form of windfall taxes, price caps, revised domestic market obligations or other blunt instruments. Post-intervention, those countries previously viewed as A-grade low sovereign risk – particularly Australia – will need to be re-assessed by the upstream sector and key export partners, such as Japan.
Those countries that in Asia Pacific that have greater alignment between society, government, and regulators on the benefits of hydrocarbon investment will benefit. Malaysia and India both win again in this regard. Nonetheless, the upstream industry still needs to capture and broaden the energy narrative. Its social licence depends on it.
Angus Rodger, APAC upstream research director
Corporate: striking a balance on energy security and transition
Cheerful: Energy security concerns are set to reinvigorate Asian investment in new sources of supply in 2023. This year Sinopec Corp signed record LNG supply contract with QatarEnergy, Inpex committed to increase output from its flagship Ichthys LNG plant in Australia, and ONGC agreed to work closely with ExxonMobil and Chevron on deepwater exploration in India. We expect more momentum in 2023.
At the same time, record cash flows are enabling Asian corporates to dial up energy transition plans. PETRONAS took FID on Kasawari, the world's largest offshore CCS project, Adani and TotalEnergies formed a green hydrogen company and Indian Oil set a net zero target for 2046.
Fearful: The energy crisis has prompted a reassessment of the role of fossil fuels in the energy transition. Operators that take a measured approach and can demonstrate tangible emissions reductions and credible transition plans have the advantage. But in some jurisdictions, for example Australia, the industry's social licence to operate is being sorely tested. If the oil and gas operators are unable to regain the narrative, regional supply will continue to worsen relative to demand, prolonging the energy crisis for many in Asia Pacific.
Kavita Jadhav and Andrew Harwood, Directors, Corporate Research
Chemicals – Misery loves company: welcoming olefins to the party
Cheerful: Rising inflation, recession fears and China's zero-Covid dampened consumer demand for plastics in 2022. High gas and power prices have also heaped additional margin pressure on chemical producers.
Despite the headwinds, demand for base chemicals in Asia still grew by close to 3% this year. With gradual easing of Covid restrictions in China, we are also optimistic that Asian demand growth will accelerate further in 2023.
Fearful: With aromatics markets firmly in a margin trough since late-2019, olefins markets have also hit the depths of a prolonged downcycle due to gross oversupply. We see 2022 as the peak year of oversupply as China's massive investment in refinery and petrochemical complexes dominated global ethylene capacity addition.
But Asian aromatics and olefins markets remain locked in a combined downcycle, as oversupply rolls into 2023. The base chemicals industry will need to buckle down and manage this – widespread rationalisation of higher-cost assets is needed for the market to rebalance, something that did not happen enough in 2022.
Difficult operating decisions need to be made by producers to stem the bleeding in 2023. If deep enough production cuts are made next year, it should set the industry up for a faster recovery beyond 2023.
Darryl Xu, Research Director APAC Chemicals
Thermal coal: producers cheering high margins but plenty to fear ahead
Cheerful: Existing producers enjoying record margins may be thinking "who cares about 2023?" In fact, high-quality thermal coal prices got so high that they were above premium hard coking coal for significant periods this year. However, with all the decarbonisation risks ahead, hardly anyone in the coal market is investing in new supply. And without a change to sanctions on Russian coal, there is little new supply available to the seaborne market beyond a recovery from weather-related impacts to most supply regions in 2022.
Additionally, a growing number of ESG commitments by major banks has made access to capital limited and higher cost, putting new projects in the deep freeze. If this underinvestment continues, the market is going to remain structurally undersupplied and existing producers will reap the benefits of higher prices.
Fearful: While forecasts on what is required to limit climate impacts assume large amounts of CCS moving forward, actual investment is lagging. If this does not materialise, the future for coal could be even bleaker. Additionally, we have seen an unprecedented level of government intervention in the market in 2022 which could extend into 2023.
We started the year with an export ban on Indonesian exporters which was followed by significant increases in royalties implemented in Indonesia, Queensland, and discussions about the same in Colombia. Several countries are discussing or have already implemented price controls and or windfall-style taxes. Existential risks are high.
Rory Simington and Natalie Biggs, Global Coal Research
That's it for 2022. APAC Energy Buzz will be back in January. Happy holidays!
APAC Energy Buzz is a weekly blog by Wood Mackenzie Asia Pacific Vice Chair, Gavin Thompson. In his blog, Gavin shares the sights and sounds of what's trending in the region and what's weighing on business leaders' minds.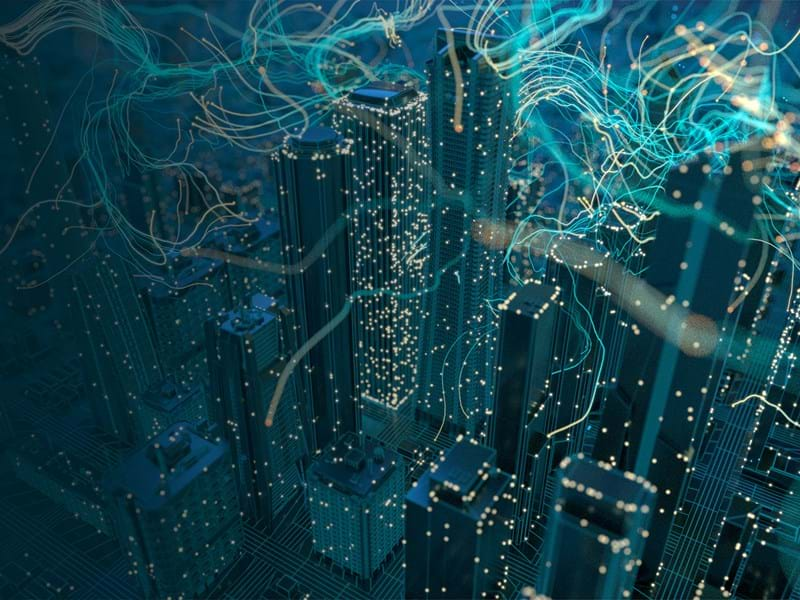 Securing the future of Asia's energy and natural resources
Energy & Natural Resources Summit: APAC | 15 June 2023
Register now