Opinion
Australia's upstream M&A market is hotting up
Deals are emerging across the sector, but finding the right buyer remains a challenge

Gavin Thompson
Vice Chairman, Energy – Europe, Middle East & Africa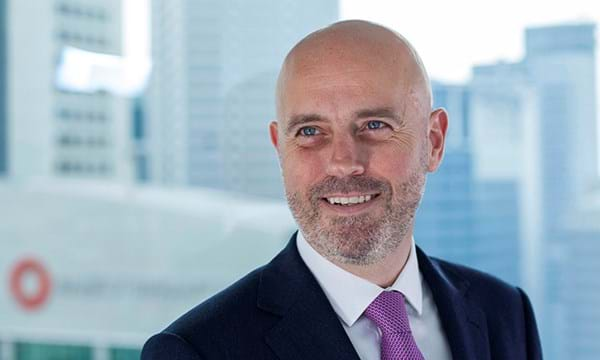 Gavin Thompson
Vice Chairman, Energy – Europe, Middle East & Africa
Gavin oversees our Asia Pacific research helping companies identify and build their international growth strategies.
Latest articles by Gavin
View Gavin Thompson's full profile
Australia's energy bankers are being kept busy. Three major divestments have already been announced this year, with several other processes also having kicked off. We estimate around US$10 billion of assets are currently looking for new owners, with more still to come.
The driver is the need to build resilient and sustainable portfolios. For the Majors, mature, non-core and onstream low-margin projects must go. Freeing up capital, bolstering balance sheets and clearing out assets which could be a drag on future cashflows is a priority.
But this is a difficult time to sell. Oil price volatility is inevitably making price discovery a challenge, with buyer-seller spreads still wide apart. The buyer pool lacks depth. And of course, uncertainty over the pace of economic recovery and the energy transition are transforming corporate and investor attitudes towards upstream investment.
So, what else may be coming to the market, who are the potential buyers and what does it mean for the Australian corporate landscape?
Big deals being done, with more to follow
Eni's Australian upstream portfolio, Chevron's stake in the North West Shelf JV and BHP's Bass Strait position are all now on the market and we expect more assets will follow. We identify a diverse range of opportunities – cash-generative LNG stakes, pre-FID growth projects and late-life oil assets – as potential divestment candidates. Combined, over US$27 billion of Australasian upstream assets could soon be on the market.
BHP's portfolio is a perfect example. The company made its strategic intentions clear when it announced the sale of its Bass Strait stake – the focus is now on high-margin, advantaged growth projects. But Bass Strait may not be its only Australian asset to be divested. In fact, BHP's entire Australian portfolio could be on the block.
Considering the allocation of capital across BHP's diversified resources portfolio, the high capex, low-margin pre-FID Scarborough project looks challenging. Same with its stake in the mature NWS JV, with its looming large-scale life-extension capex. If these two assets are put up for sale, then BHP's mid-to-late life Pyrenees oil area and Macedon gas field will also go.
Read more: Australasian upstream M&A – US$10 billion on the market, another US$17 billion to come.
Australia's carbon conundrum
The Euro Majors' net carbon zero ambitions are industry leading. Herein lies the conundrum: all are positive on gas' long-term future, but their gas-focused Australasian portfolios are carbon intense – around double the global portfolio average for Total, BP and Shell. What will be more important, hitting LNG growth targets or achieving emission goals?
For BP this might be easy. Its Australian portfolio significantly underperforms on a remaining value to total remaining emissions metric. If BP were to optimise its portfolio value based on reducing its carbon footprint, divesting its Australian position makes perfect sense. And we think its primed to do just that.
Based on this same metric, Shell will also be actively considering the look of its Australian portfolio. Total may consider reducing exposure in the region a few years down the track.
Gas and LNG is an integral part of the three Euro Majors' future strategies. But the energy transition is changing portfolios, with an increasing focus on ESG. More asset divestments or equity farm-downs will come to the market as others begin to deliver on climate change commitments.
Out with the old, in with the who?
Australian opportunities abound, but finding the right buyer isn't straightforward. While the buyer pool is inevitably small, we identify four different buyer types – infrastructure funds and utilities; institutional investors and private equity; local buyers; and regional players. Gas assets are also being pitched towards 'hybrid-buyers' – an upstream operator partnered with an infrastructure fund/player – widening the buyer pool and increasing the likelihood of success. The marketing campaign of Eni's Australian portfolio is a great example of this savvy approach.
The lack of clarity around abandonment liability will continue to be a stumbling block for many. This has been well demonstrated by the unresolved decommissioning liabilities on the Northern Endeavour FPSO following operator NOGA going into administration shortly after acquiring the assets. The Australian governments has been left to pick up the bill and any repeat is unthinkable. Without clear regulatory guidelines, late-life asset sale processes could stall.
In search of Australia's new generation of pioneers
It is clear Australia's corporate landscape is set for change. The original upstream pioneers are now looking at legacy positions very differently and are beginning to restructure their portfolios. This is creating opportunities for deals to be done.
The positive news is that there is a diverse range of buyers out there, keen to bring new blood to the region. But the M&A market is still a lonely place, the economic fallout from Covid-19 and the gathering energy transition making all deals tougher to close. Difficult work lies ahead.
APAC Energy Buzz is a blog by Wood Mackenzie Asia Pacific Vice Chair, Gavin Thompson. In his blog, Gavin shares the sights and sounds of what's trending in the region and what's weighing on business leaders' minds. Fill in the form at the top of this page to subscribe.