Discuss your challenges with our solutions experts
Get in touch
For details on how your data is used and stored, see our Privacy Notice.
Opinion
Can Europe get through winter?
Russia's Nord Stream back online after routine maintenance, but expect continued volatility

Kateryna Filippenko
Research Director, Global Gas Markets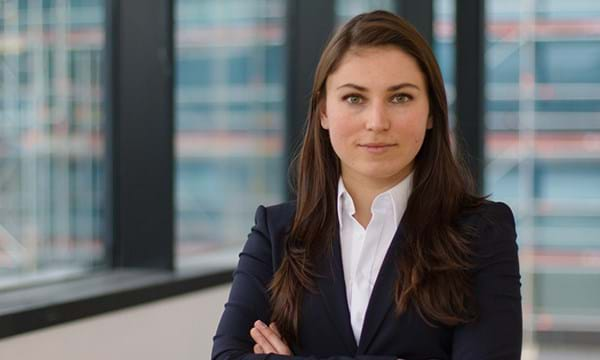 Kateryna Filippenko
Research Director, Global Gas Markets
Principal Analyst with a focus on the European gas market and the development of alternative scenarios.
Latest articles by Kateryna
View Kateryna Filippenko's full profile
By Penny Leake & Kateryna Filippenko
Annual maintenance on Nord Stream, Russia's main gas pipeline to Germany, has been completed. During the 10-day work period, gas flows dropped to zero and there were concerns that they would not resume.
The flows did restart on 21 July – at 63 mcm/d, consistent with 40% capacity for Nord Stream, which is roughly what they were before maintenance began.
However, a stable supply of Russian gas is by no means a given. Further disruptions are highly likely as Russia seeks to increase political and economic pressure on Europe.
As winter approaches, how will Europe respond? And could storage run out if seasonal temperatures are colder than usual?
European governments are well aware of the risks. They have begun to re-evaluate their security of supply procedures and are encouraging measures such as gas conservation, bringing back coal capacity and incentivising the purchase of additional volumes for storage. But the extent of disruption to Russian gas supply is unknown. Massive shifts in the global gas market since the country's invasion of Ukraine will have a far-reaching effect.
We've forecast two possible scenarios for Europe this winter, and the likely truth is somewhere in the middle of these:
1. Nord Stream flows remain at 40% capacity
If Nord Stream flows continue at 40% capacity through the rest of the year and flows through other routes remain at levels prior to Nord Stream maintenance, Europe will be able to refill storage to over 80% by the start of the winter.
Gas demand is expected to be 12% lower than previous years because of high prices and demand mitigation measures. That means we anticipate Europe will be able to get through this winter with a comfortable level of storage.
But colder temperatures could create additional demand and reduce storage levels to approximately 10 bcm by the end of February. That's the minimum that we think is required to ensure appropriate functioning of storage facilities. Limited demand curtailment may be required to manage peak demand episodes, unless additional supply is secured.
2. Nord Stream flows reduce to zero, but Russian flows through other routes continue
If Nord Stream flows reduce to zero by August, Europe will be able to refill its storage to only 70-75% by the start of winter. The continent could finish the heating season with around 10 bcm of gas in storage – which would pose a higher risk of demand curtailment.
Cold weather, though, presents the biggest threat. If winter is unusually cold in Europe and Asia, gas storage risks running out by the end of February, and Europe may have to curtail as much as 20 bcm of demand – the equivalent of 7% of total gas demand or 30-35% of all industrial demand in winter.
The only material upside that could limit demand curtailments would be to bring back production at Groningen in the Netherlands. However, that remains politically challenging.
So, what are Russia's plans?
We believe that Nord Stream flows are unlikely to remain at 40% consistently, and are likely to be below that level. That way, Russia will continue to receive revenues from gas exports and disincentivise much-needed early gas rationing. As a result, Europe will continue to feel the pressure this winter, especially if the mercury reaches sub-zero temperatures.
Countries that depend heavily on Russian gas, including Germany, Austria and Central and Eastern Europe, will be left most exposed to the volatility.
Europe may end up in a world without Russian gas sooner than expected. Demand and solidarity measures are needed now if the continent's gas balance is not to be left to chance.