Opinion
China's power ambitions boost global wind growth outlook
Global average annual capacity hits 110 GW from 2021 to 2030

Luke Lewandowski
Vice President, Global Renewables Research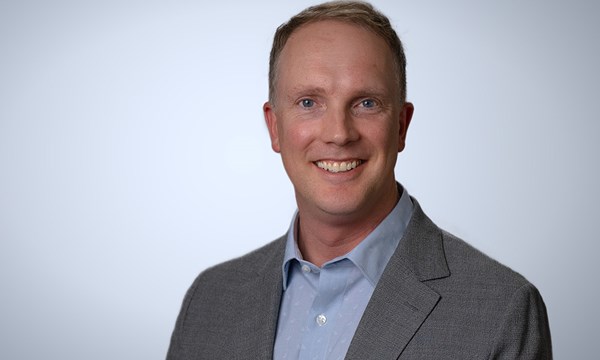 Luke Lewandowski
Vice President, Global Renewables Research
Luke heads our Global Renewables Research team, which includes wind, solar and energy storage.
Latest articles by Luke
View Luke Lewandowski's full profile
The global wind power market outlook has been boosted by an almost 70 GW upgrade quarter-on-quarter.
China's ambitions to address its current energy crisis account for almost 70% of this upgrade. Alongside planned wind capacity upgrades in other key regions, this pushes the cumulative growth rate (CAGR) for global wind over 9% by 2030. Over the next decade, cumulative capacity is expected to double in all but two sub-regions.
The latest quarterly update from our Global Wind Markets Service unpacks what's driving the push for onshore and offshore wind in key regions over the next decade. Fill in the form for a complimentary extract or read on for some highlights.
Urgent need for power in China boosts wind demand
China's power demand, particularly from the industrial sector, has rapidly increased. On average, demand is 6% higher from 2021 to 2030 in comparison to our H1 2020 analysis.
Addressing this demand will require the addition of more renewable energy. In 2021, 11 GW of offshore wind power will be connected in China – almost four times more than 2020.
Over the next decade, the Chinese government's national renewable strategy will be essential in supporting wind. China's plan to bring carbon emissions to a peak before 2030 emphasises the need to accelerate renewable energy development in the next 10 years. And as coal prices increase, renewable power will become more competitive.
We expect an average of 45 GW of new wind capacity per year to be added over our 10-year outlook. Offshore wind will account for 88 GW, motivated by the acute demand for power along China's coastline.
US and Europe respond to decarbonisation
Outside China, the US will be the second biggest market for new capacity additions over the next decade.
Both the US and Europe are forecast to increase capacity as these markets respond to decarbonisation targets and expected incentive mechanisms. Together, they will contribute 22 GW of additional capacity compared to our Q3 analysis.
Our forecasts for Europe's big three markets combined – Germany, the UK and Spain – have been upgraded to reflect an additional 6 GW. Strong results for wind in the October Spanish auction, an improving political and permitting landscape in Germany and the upcoming UK Contracts for Difference (CfD) auction all contribute to the improved outlook.
US market upgraded on Production Tax Credit expectations
Congress is expected to pass a 100% Production Tax Credit (PTC) extension, which should boost the US market. The 10-year outlook has been upgraded by 9% to reflect this assumption.
Many developers in the US with projects originally scheduled for 2022 are in a holding pattern as they wait for the PTC to be extended. Developers continue to deal with global supply chain complications and delays, high logistics and materials costs and policy uncertainty.
Additional upside is possible from 2023 to 2026 as developers may try to take advantage of direct pay and a likely 10% bonus to the PTC, provided they can meet domestic content requirements.
Get closer to the detail
Our latest Global wind power market outlook update looks at regional developments in detail. To find out more fill in the form at the top of the page for a complimentary extract.