Opinion
COP26: The economics of the energy transition
Economics is both a problem and solution for climate change

Peter Martin
Head of Economics, Macroeconomics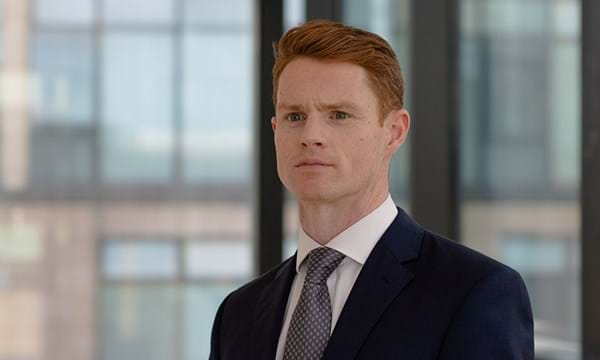 Peter Martin
Head of Economics, Macroeconomics
Peter is responsible for producing our macroeconomic outlook to 2050.
Latest articles by Peter
View Peter Martin's full profile
Based on current evidence, the global economy is set to double in size by 2050. Targeting unbridled growth makes economic sense but keeping a 1.5 °C pathway in sight will require rapid reduction in the carbon intensity of economic activity.
The final briefing in our weekly series in the run up to COP26 explores the key considerations for the global economy in energy transition. Fill in the form to read the report, or read on for a quick overview.
Continued global economic growth must be offset by massive emissions reductions
Limiting global warming to 1.5 °C presents a colossal challenge. Current mitigation isn't even close to what's required. Our base case sees annual energy-related CO2 emissions fall slightly. But to hit the 1.5 °C target, global carbon intensity must drop massively – from 0.39 kg per US$ of GDP in 2020 to a mere 0.03 kg.
The energy transition is all about shifting economic activity from high-carbon to low-carbon intensive sectors. As things stand, greenhouse gas emissions are not fully priced in the market. Economies therefore lack sufficient incentives to invest in the development and use of emissions-reducing technologies.
Economics has a central role to play in emissions mitigation
Economics does have a positive role to play in shaping the energy transition. Firstly, it can be used to put a value on the financial impact of climate change. Secondly, it can help design and evaluate tools for mitigation; these include regulations, incentives for developing new technology, and the development of a global carbon market.
However, the COP26 goal of mobilising US$100 billion per year for mitigation and adaption investments is a fraction of the $US50 trillion investment required in low-carbon power supply.
Some economies and sectors will fare better than others
A 1.5 °C pathway will have both economic costs and benefits. The economic impacts of mitigation will not be symmetrical, with some sectors and countries hit hard while others prosper. Determining mitigation's costs will involve analysis of various factors; these include current carbon intensity, clean energy potential, fiscal strategy and the intended timeframe for transition to a low-carbon model.
Our report on the economics of the energy transition is the thirteenth and final part of a series of weekly briefings published in the run up to the start of the conference on 1 November. Each report includes:
Key takeaways
Charts and tables
Where to find more information
How WoodMac can help your business with issues raised
Fill in the form at the top of the page to access the full report.