Opinion
COP26: Carbon capture & storage and low-carbon hydrogen
For these vital net-zero technologies, the next five years will be critical

Mhairidh Evans
Head of CCUS Research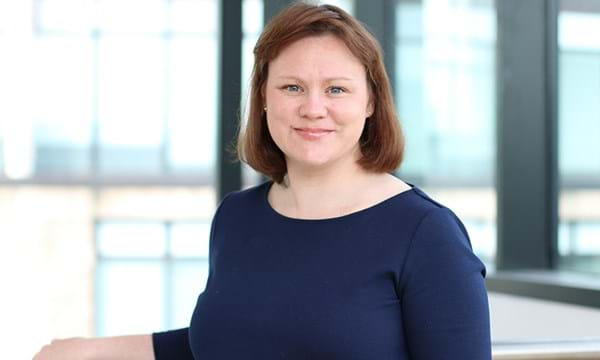 Mhairidh Evans
Head of CCUS Research
Mhairidh leads our global research on carbon capture, utilisation and storage (CCUS).
Latest articles by Mhairidh
View Mhairidh Evans's full profile
Carbon capture & storage (CCS) and low-carbon hydrogen have a pivotal role to play in meeting the challenge of a net-zero future. Yet despite project pipelines ballooning over the past year, confirmed future capacity is a fraction of what's required to achieve the goals set out in the Paris Agreement.
This week's COP26 briefing explores the opportunities and challenges for these emerging technologies which are so critical to addressing emissions in hard-to-abate sectors. Fill in the form to read the report, or read on for a quick overview.
1. Massive scale up of CCS is needed to meet global net zero targets
CCS removes the carbon dioxide released in the processing or combustion of hydrocarbons, making it key to continuing fossil fuel use. The capacity of planned CCS projects has quadrupled in the last nine months alone, bringing projected capacity to around 400 million tonnes per year. But to hit a two-degree global warming target nearly four billion tonnes per year of capacity would be needed.
2. Higher carbon pricing and targeted incentives are needed to make that happen
For CCS to be properly viable, costs will need to come down significantly. A 20% cost reduction should be achievable through improved technology and economies of scale, while the use of shared hubs could save a further 20%. However, to succeed globally and penetrate the most challenging (and polluting) sectors, CCS needs internationally coordinated carbon pricing and incentive structures.
3. If anything the situation is even more extreme for low-carbon hydrogen
Low-carbon hydrogen covers both green hydrogen (produced from water by renewables-powered electrolysis) and blue hydrogen (which pairs natural gas reforming with CCS). Projected future capacity is nearly 30 million tonnes, 50 times more than today. Yet that figure pales against even the 200 million tonnes needed in our base case scenario; to hit a two-degree target would need nearly double that again.
4. Fortunately, hydrogen strategies are coming thick and fast
Fortunately, low-carbon hydrogen is high on the agenda. Nearly 30 countries have unveiled hydrogen roadmaps, including the US, Canada, Germany, France, the UK, Japan and South Korea. China's vision for hydrogen is also expected to become clearer soon. However, before international low-carbon hydrogen trading can begin, international methodologies, standards and procedures must be established. COP26 should be the place to make that happen.
What's inside our weekly COP26 briefing?
Our report on the outlook for CCS and low-carbon hydrogen is the eighth of a series of weekly briefings in the run up to the start of the conference on 1 November. Each report includes:
Key takeaways
Charts and tables
Where to find more information
How Wood Mackenzie can help your business with issues raised
Fill in the form at the top of the page to read the full report, or scroll down to see what to expect in future editions.
What's coming up?
29 September Pet Chems
6 October Base metals
13 October Electric vehicles and battery raw materials
20 October The corporate response
27 October Economics of energy
1-12 November COP26 in Glasgow