Discuss your challenges with our solutions experts
Contact an Expert
For details on how your data is used and stored, see our Privacy Notice.
Opinion
Will deals walk the optimistic talk of NAPE?

Robert Clarke
Vice President, Upstream Research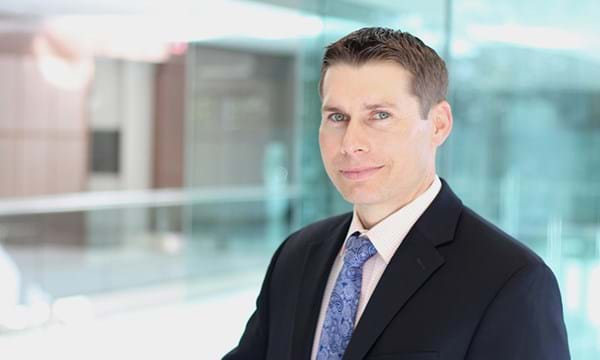 Robert Clarke
Vice President, Upstream Research
Robert leads our US onshore research, with a particular focus on the evolution of the tight oil sector.
Latest articles by Robert
View Robert Clarke's full profile
Truth be told, the North American Prospect Expo (NAPE) show seemed a little different this year—but that's not a bad thing at all. "Where deals happen" is the tagline that describes the symbiotic relationship of producers seeking capital and financiers looking to invest in projects. The show is the epicentre for domestic Lower 48 activity, and before 2015, upstream deals at the February NAPE show in Houston actually happened. You could walk the aisles and literally see leases and contracts being signed in front of your eyes. Not so much the past few years though, for obvious reasons.
Nonetheless, NAPE 2017 was a great show. Optimism is back in the oil patch. Estimated attendance at this show was back above 10,000 professionals, and with numerous plays supporting the rig and capex recovery, most of the industry has reason to celebrate. Last week's show was a truly collaborative event and a real knowledge-sharing extravaganza Everyone we talked to was extremely open to trading notes, discussing ideas, taking about models, and sharing their first-hand experiences working on particular plays, wells, budgets and leases.
First, our team of analysts was a little surprised by the makeup of actual asset packages shown in the graphic below.
With all the Permian M&A buzz the past 16 months, we expected to see an overwhelming number of Delaware and Midland Basin deals. We didn't. Instead we saw a relatively large proportion of Central Basin Platform prospects in West Texas. This may be a sign that indeed all the quality Wolfcamp, Spraberry, and Bone Spring projects are already under lease, or it could mean that the assets are just too good to surrender to partners. Alternatively, it could be that seeing prices above US$50 per barrel for only two or three consecutive months simply isn't enough time to erase the long, painful downturn — or for true exploration prospects to be assembled, packaged and marketed.
All the assets shown were diverse, but unlike previous NAPE shows, lacked an exciting central story. With the explosion in other asset marketing options these days like advanced online clearinghouses, has the NAPE's value proposition changed? If it has, the renewed purpose of informal knowledge transfer is arguably even more important to the US upstream industry.
What was most of the quality discussion around? Permian type curves? No. Marcellus pipe expansions? No. Anticipated changes under the new Trump administration? No. Alpine High fringe leases? No. The biggest talking point was project appraisal work in the Powder River Basin.
This is gearing up to be a promising asset. A recent BLM lease sale in Wyoming saw one explorer bid over US$16,000 per acre for Powder River Basin (PRB) exposure. But this play is not for the faint of heart. We heard some experienced Rockies Landmen describe PRB acreage accumulation as 'trench warfare'. Leases are small, but forced pooling clauses in Wyoming help producers overcome some of the challenges associated with non-contiguous minerals. Low royalty rates are viewed as a massive support to economics, and coupled with typical five-year lease terms with five-year extensions, PRB leasing seems to shine in areas where Texas leases pose headaches.
PRB acreage may be ripe for stacked pay exploitation, too. The Turner, Frontier, Shannon, Sussex, and Parkman zones may all hold commercial potential. However, challenging geology across the basin could hamper the widespread prospectivity of all zones. Plenty of land leased five years ago is about to become available again. On top of that, established basin incumbents may 'term' their leases to new players and essentially allow the target Cretaceous sand zones to be leased away under a separate contract. The incumbents aren't interested in going cash-flow negative simply to support US$10M wells.
PRB operators' pivot to slickwater has saved money and brought a new level of productivity to the test zones. Devon, EOG, and Chesapeake are the key public players holding massive acreage position, but watch privates like Peak Energy, Anschutz Exploration, and World Oil.
Our team isn't convinced that a lot of Powder River deals took place at NAPE last week, but one thing's for sure: knowledge-sharing may have been enough of a catalyst for PRB to really take off in the summer.