Get Ed Crooks' Energy Pulse in your inbox every week
Sign up
For details on how your data is used and stored, see our
Privacy Notice
.
Opinion
ExxonMobil sets a net zero emissions goal
The company announced an ambition to cut its own emissions to net zero by 2050. But deep decarbonisation will require stronger policy support

Ed Crooks
Vice-Chair, Americas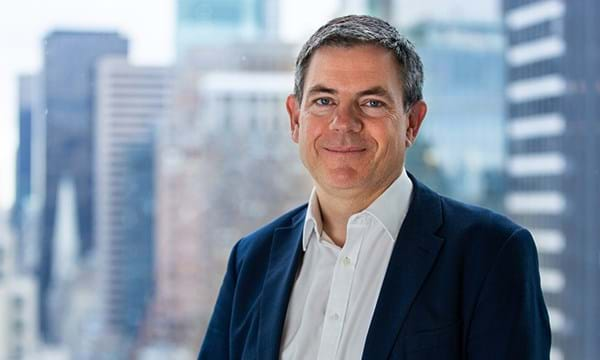 Over the past decade, the European and US oil and gas Majors have chosen divergent strategic directions. The European companies have set more ambitious goals for emissions reduction, and moved faster to diversify into low-carbon energy sources. Recently, however, that gap has begun to close.
Chevron last October announced objectives that for the first included a goal for Scope 3 emissions, produced when its products are used. And this week ExxonMobil announced its ambition to reach net zero Scope 1 and 2 emissions — produced by its own operations and by its purchased energy — by 2050.
The US companies' new goals are significant steps in the industry's progress towards lower emissions, reflecting growing pressure from stakeholders, and especially investors, to address climate risk. Engine No. 1, an activist investment firm, warned last year that ExxonMobil's emissions were an "existential business risk", and succeeded in winning enough support from shareholders to have three directors voted on to the company's board.
But what emerges clearly from the analysis published this week in ExxonMobil's Advancing Climate Solutions - 2022 Progress Report is that deep decarbonisation has to involve the whole economy and all of society, not just one industry or even the entire private sector.
ExxonMobil's net-zero ambitions build on its goals for 2030, which include a 20-30% reduction in corporate-wide greenhouse gas intensity, and an absolute reduction of about 20%. The company said last month it would aim for net zero Scope 1 and 2 emissions from its operations in the Permian Basin by 2030, and this week gave some more detail on how it plans to achieve that. The largest emissions reductions are expected to come from cutting flaring — the company is aiming for zero routine flaring in the region by 2030 — and from electrifying its operations with low-carbon power, from renewables, hydrogen, natural gas with carbon capture and storage, or other sources.
Chief executive Darren Woods said staff across ExxonMobil had been calculating abatement curves for the cost of reducing emissions at all of its facilities, and then drawing up plans to cut those emissions. "Obviously the further you work your way down that abatement curve, the higher the cost goes. And our view is as you go through 2050, if society is going to achieve this ambition of net zero, policy will come along, market incentives will come along, advances in technology will come along. And that will drive the cost of those outer years down," he told CNBC.
Those Scope 1 and 2 emissions, however, represent less than a fifth of the total greenhouse gas output linked to ExxonMobil. The company shows three different ways of estimating its Scope 3 emissions: based on upstream production, refining throughput, or petroleum product sales. The lowest, the number based on upstream production, is 540 million tonnes of carbon dioxide equivalent for 2020. That was more than five times the company's Scope 1 and 2 emissions on an operated basis of 99 million tonnes. And as ExxonMobil puts it, those Scope 3 emissions primarily result from "society's need for and use of the company's products".
The climate solutions report includes some broad outlines of what ExxonMobil's business might look like in a net-zero world. If global greenhouse gas emissions were on a pathway to hit net zero in 2050, its investment in oil and gas could drop sharply, from more than 85% of its total capital spending in 2020 to perhaps 60% around 2030 and 10% around 2040, a chart in the report suggests. The company could stop exploring for oil and gas in new basins and reduce spending on new developments, causing production to fall, although it could continue to invest in some advantaged resources such as tight oil and deepwater.
Instead, the bulk of its capital spending would go on chemicals and low-carbon solutions, including low emission fuels, carbon capture and storage, and hydrogen. ExxonMobil argues that its "core capabilities, experience and advantages in scale, integration, technology, project execution and people" would enable it to generate good returns in this net zero world. The company is positioned to compete successfully in the transition to low-carbon energy "by leveraging its capabilities and repurposing assets," it argues.
The problem is that most of these sectors require a carbon price or similar policy support, at levels that are high compared to prevailing prices in most of the world today. ExxonMobil points out that "governments are not implementing changes at the level and pace" needed to get on track for the net-zero by 2050 scenario set out by the International Energy Agency.
ExxonMobil's ambitions are less demanding than the objectives set by the European Majors, which have long-term net-zero goals that include Scope 3 emissions. But the European companies also acknowledge the crucial role that climate policies will have to play. Shell, for example, notes in its explanation of its net zero target: "Achieving our target depends on society making progress to meet the Paris Agreement. If society changes its energy demands more quickly, we intend to aid that acceleration. If it changes more slowly, we will not be able to move as quickly as we would like."
International climate policy took an important step forward in the run-up to COP26 last year, with the announcements of net-zero goals from countries that in total account for nearly 90% of the world's greenhouse gas emissions. Announcing the goals, however, is easier than implementing the policies to achieve them. Although the climate strategies from ExxonMobil and other companies, in the oil and gas industry and beyond it, are important, policy decisions from governments matter more.
BlackRock predicts 1,000 energy transition unicorns
BlackRock, the world's largest investment management company, this week underlined the pressure on companies such as ExxonMobil to set emissions goals. Larry Fink, its chief executive, used his regular annual letter to CEOs to argue that "the tectonic shift towards sustainable investing is still accelerating".
Climate change was not Fink's main focus: he made his big statement on that issue two years ago. But he did discuss his view that "every sector will be transformed by new, sustainable technology". Every company and every industry would be transformed by the transition to a net-zero world, he wrote. "The question is, will you lead, or will you be led?"
He also reiterated his view that "the decarbonising of the global economy is going to create the greatest investment opportunity of our lifetime." The next 1,000 "unicorns" — startups valued at more than $1 billion — "won't be search engines or social media companies, they'll be sustainable, scalable innovators – startups that help the world decarbonize and make the energy transition affordable for all consumers," Fink wrote.
More detail on how BlackRock might implement that thinking was included in its new Investment Stewardship Principles, setting out its thinking on "how we use our voice as an investor to promote sound corporate governance and business practices to help maximize long-term shareholder value for our clients".
One important section in those principles covers climate risk, which BlackRock sees as "a defining factor in companies' long-term prospects". It is asking all the companies it invests in to explain how their business models are aligned to limiting global warming to "well below 2 °C", and to show a plan for long-term financial performance through the transition to global net zero emissions.
The principles state: "We also recognize that some continued investment is required to maintain a reliable, affordable supply of fossil fuels during the transition." But companies that are producing hydrocarbons will be asked to disclose "how their capital allocation across alternatives, transition technologies, and fossil fuel production is consistent with their strategy and their emissions reduction targets."
In brief
President Joe Biden has acknowledged that his flagship spending and tax package, the Build Back Better Act, will have to be broken up for any of its measures to pass in Congress, but suggested that the bill's support for low-carbon energy could remain relatively intact. The proposed legislation, including provisions in a wide range of areas including drug prices and childcare, stalled in the Senate late last year after Joe Manchin, a centrist Democrat from West Virginia, said he would not support it. The package includes a number of energy-related measures, including expanded and extended tax credits for renewables, storage, hydrogen, carbon capture and electric vehicles.
President Biden said at a press conference on Wednesday: "I think it's clear that we would be able to get the $500-plus billion for energy and the environment issues that are there." The bill as debated last year included about $555 billion for energy and climate measures. Senator Manchin said earlier this month: "The climate thing is one that we can probably come to an agreement much easier than anything else." If the tax credit extensions pass, it will give a significant boost to renewable energy investment in the US, Wood Mackenzie analysts say.
The UK government has refused permission for a new electricity connection to be installed between France and England. The Aquind Interconnector is a proposed 2 gigawatt high voltage direct current subsea transmission line, which the developer says would "make energy markets more efficient, improve security of supply and enable greater flexibility as power grids evolve to adapt to different sources of renewable energy". The £1.2 billion project faced strong opposition in Portsmouth, which is near the planned site for the new line to connect up to the grid.
BP, Shell and TotalEnergies were among 17 winning partnerships from 74 applications in the ScotWind offshore wind leasing round, the first in Scotland in over a decade.
A record volume of cargo flowed through the port of Los Angeles last year. The port moved 10.7 million Twenty-foot Equivalent Units, shattering the previous record, set in 2018, by 13%.
The land required for a solar farm of a given capacity has shrunk dramatically over the past decade as power density has increased.
And finally: those flying cars we were promised. Flying taxis may be in service in the next few years, and companies are starting to manoeuvre to provide the ground services that electric Vertical Take-Off and Landing aircraft will need. A company called Skyportz has formed a partnership with Secure Parking in Australia to give it access to about 400 rooftops on car parks to create landing sites.
Other views
Peter Martin and Yanting Zhou — No pain, no gain: The economic consequences of accelerating the energy transition
Ann-Louise Hittle and Alan Gelder — What lies ahead for oil markets in 2022?
Simon Flowers — How the energy transition is driving upstream consolidation
Gavin Thompson — The future of Asian LNG supply: backfill or bust
Fatih Birol — Europe and the world need to draw the right lessons from today's natural gas crisis
Russell Gold — The Texas electric grid failure was a warm-up
Dieter Helm — We are all complicit in climate change, so we should all pay to fix it
Ben Cahill — Credibility gap for carbon-neutral LNG
Wally Nowinski — America's top environmental groups have lost the plot on climate change
Quote of the week
"To move forward in a more sustainable decarbonised world, it requires a combination of government and private sector. And that's just not happening. We're not seeing the totality of society moving forward together. We need to be working with hydrocarbon companies, not against them. We need to be working with the communities that are involved in hydrocarbons, not against them. But we also need to be working with new startup companies to rapidly deploy and create new technologies, so we can get to a decarbonised world by 2050. At the present pace, we're not going to get there." — Larry Fink, chief executive of BlackRock, explained why he felt "a great deal of frustration" last year about efforts to address climate change.
Chart of the week
This comes from a new report on the implications of carbon taxes and other emissions mitigation options for refineries worldwide, by Sushant Gupta, Wood Mackenzie's research director for Asia Pacific refining and oils markets. It shows the forecast change emissions from refining over 2019-40, making the point that the increase is expected to be overwhelmingly concentrated in the Asia Pacific region, because that is where most of the new capacity will be added. Cutting emissions from refining will be essential for meeting net zero goals, and climate policies will have a growing impact on the industry. Refiners will increasingly be under pressure to measure and reduce their carbon emissions.