Opinion
Global upstream: four big themes to watch
From energy security to Upstream 2.0, our Global Upstream Update explores some of the biggest issues facing the industry

Fraser McKay
Head of Upstream Analysis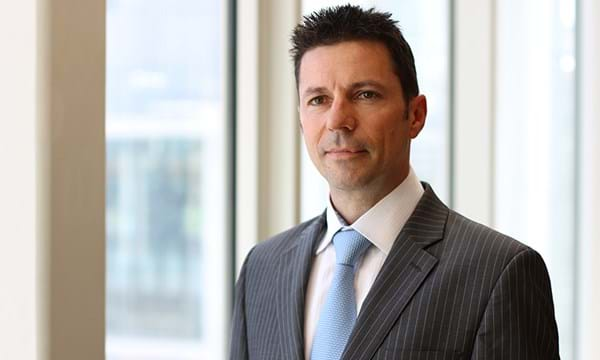 Fraser McKay
Head of Upstream Analysis
As head of upstream research, Fraser maximises the quality and impact of our analysis of key global upstream themes.
Latest articles by Fraser
View Fraser McKay's full profile
Energy security, political intervention, upstream growth and decarbonisation continue to shape the upstream oil and gas industry.
The Global Upstream Update is a regular insight produced for global subscribers to our Upstream Service. In this complimentary edition, we share highlights of some of the most impactful changes we tracked in 2022, how these issues have evolved over the outset of 2023 – and what to expect next.
Fill in the form for your copy, or read on for a quick introduction to four key themes our team will be tracking closely over the course of this year:
1. Windfall interventions
From new taxes to price caps, the impacts of windfall interventions have been felt globally. No one should bet against more action to come.
But fiscal intervention is not always bad news for upstream operators. For example, Egypt bucked the trend and offered modified production sharing contract (PSC) terms aimed at encouraging new investment. It's already working and other countries should take note.
2. Energy security
The Russia/Ukraine war has brought energy security into sharp focus. Energy-importing countries have scrambled for supply, asking domestic industries what's achievable in the near-term, and seeking views on non-Russian OPEC+ supply growth in the medium to longer term. The uncomfortable truth is that few countries are well-placed to materially grow production over both time horizons.
It is notable, though, that Ukraine's upstream sector showed an impressive degree of resilience last year. Ukraine has been the third largest gas producer in Europe in recent years, after Norway and the UK. Gas production defied initial expectations of a 15% drop, falling only 6% year-on-year in 2022 – and just 3% for state-owned UGV – despite the war and significant infrastructure damage.
Could its output grow in 2023? Download the full insight for our view.
3. Upstream 2.0
2022 was a noticeable inflection point for Scope 1 and 2 emissions intensity. But absolute emissions continue to rise as demand recovers.
Decarbonisation laggards need to act as governments align on methane goals and net zero ambitions. New projects must be designed from the ground up with emissions mitigation in mind.
4. Inflation and execution risks
Inflation didn't prevent operators from making record cash flows in 2022, but it did dull returns and oil field service constraints tempered growth ambitions.
The spectre of supply chain margin expansion and labour and equipment limitations will continue to impact execution and deliverability in global hotspots. Operators will be very focused on minimising the impact on hard-fought efficiencies gained during the last two downturns.
The complimentary edition of our Global Upstream Update includes analysis of:
Russia's liquids production
Kazakh oil and condensate by sales route
African LNG gaining momentum
And more.
Fill in the form at the top of the page for your copy.