Graham Kellas
Senior Vice President, Global Fiscal Research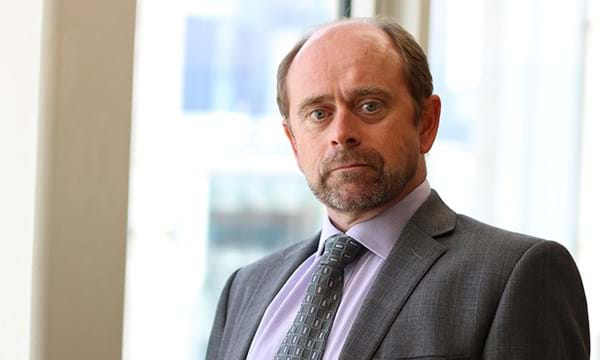 Graham Kellas
Senior Vice President, Global Fiscal Research
Over 30 years, Graham has advised on taxation matters and supported complex fiscal negotiations.
Latest articles by Graham
View Graham Kellas's full profile

Joshua Firestone
Principal Petroleum Economist Record profits are spurring billions of dollars of share buybacks and dividends. This is drawing the ire of politicians and the public, who, in many countries, are struggling with slowing economies and high energy costs. Some have scrambled to shore up their energy security and control prices.
For governments, this presents a unique problem – increasing supply by encouraging investment, but at the same time increasing the government's share of the windfall profits. Governments are also balancing equally contrarian long term objectives: decarbonisation and promoting renewables.
This tangled mess of conflicting ambitions will drive regulators and investors toward the big themes and changes to look for in the year ahead. Our Fiscal Service team set out our predictions in Global upstream fiscal systems: 4 things to look for in 2023. Read on for a brief introduction – and fill in the form for a complimentary copy of the full report.
Will windfall taxes become widespread?
Windfall taxes were hotly debated last year, and this will translate into more action in 2023. Several schemes were implemented across Europe and India and proposals are currently being discussed in a number of other countries. But examples of intervention that meets the country's goals while being acceptable to producers may be rare. If prices fall some windfall taxes will not automatically disappear. This is a significant concern for investors and some UK operators have reduced their investment plans in response to the energy profits levy introduced last year.
Governments will also use other tax measures, such as raising dividend taxes to be more in line with income taxes. Which governments will target dividends and buybacks? Get our view in the full report.
Could governments revisit policies for gas producers?
The 2022 European natural gas supply shortage drove prices to previously unimaginable highs. The ensuing windfall for producers was unexpected and many fiscal terms were not prepared to flex with prices.
Only a handful of the major gas producers have progressive fiscal policies, where the government share of profits is positively correlated with price. Changing terms will appeal to some. Others have opted to intervene in the market and cap the price that gas and power producers can charge.
Will states entice companies to reinvest windfall profits in gas assets? Read the full report to find out more.
How will decarbonisation policies shape up in 2023?
Decarbonisation has become an increasingly dominant priority. Carbon charges have gained traction in some developed countries, but we still have not seen large increases in the number of regions or sectors covered by a carbon charge. The UK now subsidises companies that are full taxpayers to decarbonise their operations, as part of its Energy Profits Levy which hiked the marginal tax rates for oil and gas.
Holistic energy tax solutions that enable decarbonisation costs – or investment in renewable energy – to be deductible for oil and gas taxes could marry the future of both renewables and oil and gas.
Will PSC consolidation incentivise new investment in mature basins?
In April 2022, Egypt decided to allow certain operators to consolidate multiple production sharing contracts (PSCs) under new contracts. The aim is to boost investment in mature basins by enabling accelerated cost recovery of new projects and reducing the post-tax, risked cost of exploration.
Who will follow Egypt's lead? And what other themes will we be tracking closely in the year ahead? Read Global upstream fiscal systems: 4 things to look for in 2023 to find out more.
Fill in the form at the top of the page for your complimentary copy