Want upstream insights as soon as they are released?
Want upstream insights as soon as they are released?
Opinion
Headwinds on the upstream energy transition journey
The oil and gas industry has proved its resilience in recent years – but wherever you look there are more costs and more risk. Can it rise to the sustainability challenge?

Ian Thom
Research Director, Upstream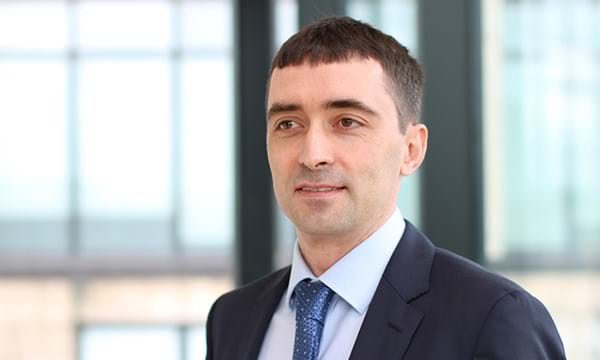 Ian Thom
Research Director, Upstream
Ian brings 18 years of experience to his role as head of regional analysis for Europe, Russian, Caspian and Africa
Latest articles by Ian
View Ian Thom's full profile
The upstream oil and gas industry has shown its resilience with a robust recovery from the Covid-19 pandemic. Its next big challenge is to demonstrate sustainability as consumers, and society more generally, focus on achieving reliable, clean and low-cost energy supply.
Across the upstream sector, the common trend is that the industry is performing very well on its traditional measures. Oil and gas production has surpassed pre-covid levels, cash flows are at record levels and financial health is back on a firm footing. But wherever you look, operators and investors are facing greater challenges to their businesses with more costs, more risk and growing fiscal and regulatory uncertainty ahead.
In an upcoming webinar, we'll be drawing on unique insight from Lens Upstream to explore the big upstream trends as issues like cost inflation and supply-chain constraints meet low-carbon energy ambitions; geo-political events like Russia's invasion of Ukraine disrupt trade; and governments respond to high energy prices with windfall taxes.
Register here to join the discussion. And read on for a preview of a few of the big themes we'll be delving into.
All eyes on Middle East NOCs as the UAE hosts COP28
One clear shift is that national oil companies (NOCs) will have a greater role in upstream oil and gas. Specifically, resource-holding NOCs in the Middle East will play a leading role as they develop their low-cost and low-carbon resources. Their favourable location close to major markets helps, as does their alignment on industrial objectives.
We can expect to hear more on this with the UAE hosting COP28 later this year. But already the approach is changing: ADNOC's unofficial slogan – maximum energy, minimum emissions – makes its intent clear.
Upstream investment recovery is well underway – but risks remain
Upstream investment fell by about 30% in 2020 when covid struck. The recovery is well underway, with close to pre-covid investment levels of around US$500 billion (in real terms) per year.
This is well below the levels seen from 2012-2014, but we think 2016 to 2019 is a much better benchmark. Over this period the focus was on capital efficiency and returns, and there was still solid production growth. The industry is on a path back to 2016-2019 inflation-adjusted levels of spend, while retaining a capital discipline mindset.
But there are rising challenges. Join the webinar to hear our view on how cost pressures and execution risks are playing out.
Where are the engines of upstream growth?
Oil production has recovered to pre-covid levels. One question we are often asked is: where will oil production growth come from? This is especially pertinent considering natural decline rates of around 5% need to be offset each year. Lots of infill drilling has a key role to play, but this is more about slowing decline rates.
Three big growth engines are US Lower 48, deepwater and the Middle East. L48 is the shortest term of the three. The Middle East is a major source of oil production growth for a much longer timeframe, and its oil will be competitive under any market condition. Deepwater is perhaps the most underrated of these growth engines, partly because it is being upgraded each year with new discoveries in exciting locations.
How much oil production will the past five years of deepwater exploration translate into? Will global exploration activity remain firmly focused on deepwater prospects? And what challenges lie in venturing into ever-deeper waters? We'll tackle these questions and more on the webinar.
Carbon pricing could drive new CCS business models
There is growing pressure on producers to reduce carbon emissions. Carbon pricing is an important part of the solution. This will pass a major milestone later this year with the introduction of the EU carbon border adjustment mechanism (CBAM).
Related to this, we see an increasing trend for carbon capture and storage (CCS) projects. A big challenge for CCS will be making the shift from an enhanced oil recovery (EOR)-based business model, with incremental oil production providing revenue, to a pure sequestration model. How will the industry rise to this challenge? Does innovative financing hold the key?
There are many headwinds to face on the energy transition journey. What's clear is that upstream companies will need new strategies to adapt and thrive.