Opinion
Offshore wind: long-term promise after short-term decline
Annual installs dropped 29% in 2020, but FIDs for new capacity hit an all-time high and a record number of alliances were formed. What will 2021 bring?

Søren Lassen
Head of Offshore Wind Research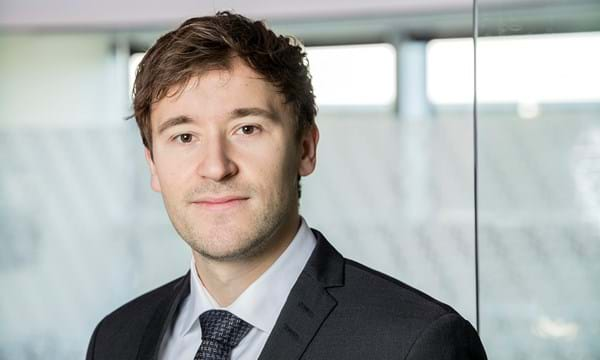 Søren Lassen
Head of Offshore Wind Research
Søren tracks, analyses and forecasts value chain dynamics, technological advancements and the market outlook.
Latest articles by Søren
View Søren Lassen's full profile
For the offshore wind industry, 2020 was all about ambition. Policymakers raised the bar for renewables growth and added emphasis on job creation amid steep offshore wind cost reductions and the Covid-19 crisis. Renewables targets have been raised, and decarbonisation plans that span the length of the offshore supply chain are being brought forward.
We explored the impact of a milestone year in our recent report, 2020 in review – a new baseline for the offshore wind industry. Fill in the form for a complimentary extract. And read on for three key trends to look out for in 2021.
2020 in review
To understand the developments in the offshore wind industry in 2020, we need to look across multiple parameters. Global operational offshore wind capacity (excluding China) reached 25.5GW by the end of 2020 – a cumulative 12% increase on 2019, but a 29% drop in additions compared to 2019. In fact, the number of turbines connected in 2020 is the second lowest in eight years, which subdued demand across the balance of plant segments.
New tenders declined even more, dropping 93% year on year (YoY). So, why is 2020 still considered one of the most encouraging years for the offshore wind industry?
To answer that we need to look at more factors:
FIDs. An all-time-high 9 GW of capacity secured final investment decision (FID) in 2020, despite the backdrop of a global pandemic. That has already been translated into orders for the supply chain.
Transactions. Project transactions grew 112% YoY as established offshore wind players wholly or partly acquired assets in emerging markets.
Alliances. Arguably the strongest sign of interest in the offshore wind industry can be seen in the alliances formed. A record 38 alliances were signed by offshore wind developers in 2020, involving 82 companies – a 90% increase YoY.
Ambitions. Offshore wind ambitions ramped up across the globe. The EU announced a 2050 offshore wind target of 300 GW and the 2030 offshore target for the UK was boosted to 40 GW. China, Japan and South Korea – all of which are central offshore markets in Asia – committed to net zero targets. And with offshore wind expected to play a central role in Joe Biden's energy agenda, the 2020 US election was also considered a positive event for the offshore wind industry.
These developments constitute a strong foundation for future growth.
Our 2020 in review report explored the drivers and performance of offshore wind in detail. Fill in the form for a complimentary extract.
What are the key offshore wind themes to look for in 2021?
1. Bigger and broader ambitions for offshore wind in 2021
The scale of ambition will only increase in 2021. We expect to see policymakers up offshore wind targets, increase the focus on jobs creation, and facilitate innovation to seed future exports. Power-to-X (PtX) and hybrid projects will continue to dominate headlines.
Similarly, offshore wind developers have increased their renewables ambitions. Not only in terms of capacity, but also by signing power purchase agreements (PPAs) and rolling out decarbonisation plans for their supply chains.
Decarbonisation will become a larger theme across the industry. We saw strong indications of this in the installation segments in 2020, where 96% of the announced offshore wind vessels held some kind of green credentials.
The pool of suppliers will continue to grow and globalise in 2021. Both established suppliers and new entrants will evolve their strategies, broadening their role to better capture future growth.
2. A surge in tender activity will make opportunity more tangible
2020 saw the lowest tender activity in eight years. That did not reflect of a lack of appetite for offshore wind, but rather a transition in support schemes. Tender activity will pick up significantly in 2021 – we anticipate the award of a record 23+ GW of tenders across seven markets. Japan and Poland will award their first commercial offshore wind projects this year, the UK kicks off the world's largest offshore wind tender, and a new wave of tenders will be awarded across the US. We expect these events to catalyse new supply chain investments.
Tenders won't focus solely on price. Local sourcing and job creation will be particularly important in emerging markets, while the production profile and PtX will play a larger role in the established markets of continental Europe. We expect many developers to participate through partnerships, leveraging combined strengths.
3. Greenfield developments will be a central theme
Changing policy frameworks and long lead times have subdued offshore wind build-out in the past four years outside of China. However, the pick-up in FIDs in 2020 will drive an increase in annual installations from 2022, adding certainty to the first half of the decade.
Pipeline acquisitions will continue to be a source of growth for developers. But we also expect developers to go further back in the development cycles and build up greenfield projects to further grow and diversify their portfolios, but also to subdue competition and, in turn, strengthen margins. We're already seeing this trend play out in the steep and consistent increase in new developer alliances in emerging markets.
Greenfield developments will be a central theme in 2021 in both existing markets, where new lease areas will be awarded, and in new markets. That means more frontiers will be broken down and new basins will light up on the offshore wind map.
How will the offshore wind playing field expand in 2021? Find out in our complimentary report extract, which includes:
Executive summary
Cumulative grid-connected capacity by country
Offshore wind asset transactions by region, with development status charts
Offshore wind alliances forged in 2020
Map: Offshore wind markets by development status
Fill in the form at the top of the page for your complimentary copy.