Get Ed Crooks' Energy Pulse in your inbox every week
Sign up
For details on how your data is used and stored, see our
Privacy Notice
.
Opinion
President Biden aims for higher employment and lower emissions
Two announcements this week showed the administration attempting to deliver on its promise that a key goal of climate policy is job creation.

Ed Crooks
Vice-Chair, Americas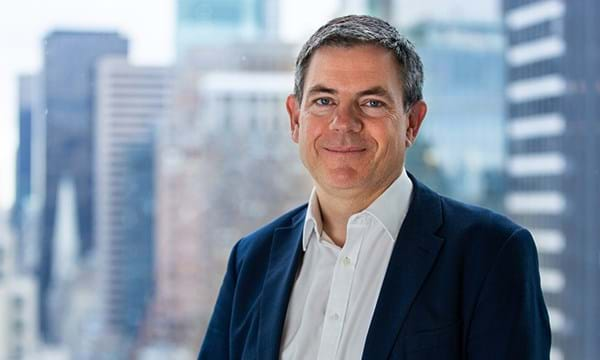 Fishing for cod was the first industry to boom in the European colonies of North America, but in recent years it has fallen on hard times. In the 1980s, an average of 73 million pounds of Atlantic cod were landed in Massachusetts each year, but by 2019 that was down to just 2 million pounds, limited by overfishing and restrictions to allow fish populations to recover. The seafood industry has been kept going by a shift to shellfish, but coastal communities face severe challenges. This week, President Joe Biden's administration set out plans to encourage an industry that he hopes will help revive these communities with tens of thousands of new jobs: offshore wind.
The offshore wind industry in the US has lagged far behind development in Europe, and also far behind the country's onshore industry. At the end of last year, US wind capacity was 125 gigawatts onshore and only 42 megawatts offshore. Europe, meanwhile, had about 25 GW of offshore capacity. Onshore projects will continue to take the lion's share of investment into US wind over the coming decade, but President Biden is determined that the offshore industry should start to make a significant contribution.
The White House announcement on Tuesday was described as a plan to "jumpstart" offshore wind projects, setting a goal of having 30 GW of capacity online by 2030. The measures were aimed mainly at clearing away regulatory and legal roadblocks to development by leasing new areas for wind farms, ensuring prompt decisions on construction and operations plans and initiating environmental reviews for up to a dozen projects this year.
Gina McCarthy, the president's National Climate Advisor, said that offshore wind was the clearest possible illustration of President Biden's argument that action to tackle the threat of climate change was "a chance to create millions of good-paying, union jobs that will fuel America's economic recovery, rebuild the middle class, and make sure we bounce back from the crises we face". The administration cited a Wood Mackenzie study suggesting that development in the New York Bight, which is being newly opened up for leasing as a "priority Wind Energy Area", could support 32,000 jobs a year between 2025-30.
President Biden's goal of 30 GW of offshore wind capacity by 2030 looks achievable: it is actually slightly behind Wood Mackenzie's latest base case forecast of 32 GW. And, it is a significant investment opportunity: the administration projects capital spending of $12 billion per year to reach that objective. For European oil companies diversifying into renewable energy, and seeing a chance to transfer their capabilities in offshore operations to a new sector, the opportunities in the US look attractive.
BP and Equinor have formed a strategic partnership for US offshore wind and are jointly developing the Empire Wind 1 and 2 and Beacon Wind 1 projects, which have a combined capacity of 3.3 GW. Siri Espedal Kindem, president of Equinor Wind US, said the company was "not simply building projects, we are creating a brand new, large-scale industry in the US". As an example of how the supply chain is starting to develop, the first specialised vessel for installing offshore turbines to be built in the US is under construction at a yard in Brownsville, Texas.
However, the nascent US offshore wind industry still faces significant challenges, not least the concerns raised by other users of the coastline, including NIMBY residents and the fishing and tourist industries. Offshore wind made slow progress under the Trump administration, with repeated delays to the environmental review of the Vineyard Wind 1 project off the coast of Massachusetts. In part, this may have reflected the views of a president who was hostile to wind power, but it was also an indication of the difficulties involved in managing competing claims to make use of US waters.
The Responsible Offshore Development Alliance, which represents the fishing industry, issued a scathing statement about President Biden's plans, alleging that "offshore wind energy development poses an enormous risk to the marine environment and sustainable US seafood production". It accused the administration of having completely ignored the fishing industry's concerns, with an approach that was "both irresponsible and indefensible" and condemned the "paltry" $1 million being given to research into the environmental impacts of offshore wind development. The administration said the money would be used "to improve understanding of offshore renewable energy for the benefit of a diversity of stakeholders, including fishing and coastal communities". It seems likely that more will have to be done to convince those stakeholders in order for the offshore wind industry to take off in the way the administration hopes.
Biden's infrastructure plan includes big EV boost
Two days after his offshore wind plan, President Biden launched a much bigger set of proposals also aimed at creating jobs and cutting emissions: a $2 trillion package of spending and tax changes titled "The American Jobs Plan". The plan is broad in its scope, to put it mildly. It includes provisions ranging from $400 billion for increasing provision of home and community care services, to $115 billion to repair roads and bridges, to replacing all the country's remaining lead water pipes, to terminal renovations for US airports.
From an energy perspective, four items stand out: $174 billion to support electric vehicles, $165 billion for mass transit, $100 billion for power and other energy sectors and $35 billion for R&D of low-carbon technologies. The plan is a wish-list, not a done deal. Congress holds the purse-strings, and months of negotiations lie ahead to refine the administration's proposals into a package that can win majority support in the Senate and the House. But, if those amounts or anything close to them are spent, they would ultimately have a big impact on US energy demand, particularly in transport.
The biggest item is support for EVs. President Biden is concerned that the US market for EVs is only one-third the size of China's market and he "believes that must change", the White House says. The $174 billion of spending would go to rebates and tax incentives for US-made EVs, grant and incentive programs for governments and the private sector to install 500,000 chargers by 2030 and electrification of the federal government's vehicle fleet. The idea is to "enable automakers to spur domestic supply chains from raw materials to parts, retool factories to compete globally and support American workers to make batteries and EVs".
The goal for chargers looks unambitious. Wood Mackenzie was already predicting a faster spread of public EV charging points, even before President Biden was elected. Electrifying the federal vehicle fleet will take time. But, the rebates and tax breaks for EVs could have a rapid impact on the market. For a sense of the scale of Biden's proposal, consider that the existing tax credit for plug-in EVs is expected to cost just $7.5 billion in the five fiscal years 2018-22.
The funding proposed for mass transit is split between $85 billion to repair and modernise public transport systems – replacing buses, railcars, track and signals that are increasingly decrepit and unreliable – and $80 billion for Amtrak, the long-distance passenger rail service. Amtrak responded enthusiastically to the proposals, setting out a plan for how it could spend the extra money, including new services such as connections between Dallas and Houston, and Los Angeles and Las Vegas.
The common factor here is that while President Biden has – so far at least – been reluctant to take any measures that would have a significant impact on US oil supply, he is clearly very ready to take action that would hit demand.
In the power industry, the key instruments in the administration's toolbox are tax credits. The credits for low-carbon power generation and energy storage would be extended for an additional ten years, and there would be a new investment tax credit for high-voltage power lines, intended to mobilise "tens of billions in private capital off the sidelines" and get 20 GW of transmission capacity built.
Already, one key focus for opposition to the president's proposals is emerging: how the plan would be paid for. President Biden is proposing to increase taxes on high-income households and raise the main rate of corporate tax to 28% from 21%, which is what it has been since the sharp cut in 2017 under President Trump. Policymakers face a dilemma: Higher taxes on corporations would make the US less attractive for globally mobile capital, potentially offsetting some or all of the benefits of investing in infrastructure, but a package that is not paid for would increase the budget deficit. The debate over that dilemma will be one of the key issues to watch over the coming months.
In brief
On the eve of the online meeting of ministers from the OPEC+ group on Thursday, US energy secretary Jennifer Granholm had what she described as "a productive call" with Abdulaziz bin Salman, her counterpart from Saudi Arabia. She tweeted afterwards: "We reaffirmed the importance of international cooperation to ensure affordable and reliable sources of energy for consumers". They also discussed closer collaboration on technologies, including low-carbon hydrogen and ways to cut methane emissions.
NextDecade, one of the companies developing a project to export LNG from the US, suffered a setback last November when Engie pulled out of talks over a contract to buy gas, following pressure from French environmental campaigners. The company is taking steps to ensure it has the best possible defence against criticism of its emissions performance, and is planning to use carbon capture and storage at its proposed Rio Grande LNG plant in Texas to reduce its carbon dioxide equivalent (CO2e) emissions by about 90%. It has agreed on a deal with Occidental Petroleum subsidiary Oxy Low Carbon Ventures to take the carbon dioxide from the plant and store it permanently underground, making Rio Grande LNG one of the largest carbon capture and storage projects in North America. Simon Flowers, Wood Mackenzie's chief analyst, noted last week that upstream emissions were the potential "Achilles' heel" for the carbon profile of US LNG, and were becoming an increasing focus of interest both for regulators and for the industry.
Under President Joe Biden, the US Department of Defense is evaluating proposals for making the military more energy efficient, including the question of whether to mandate the use of EVs, Politico reported.
ExxonMobil is on course to report its first quarterly profit in over a year. Its earnings for the first quarter of 2021 will be published on April 20.
And finally: an April Fool's joke that struck many people as not particularly funny. On Monday, Volkswagen published a press release claiming that the company would be rebranding in the US as "Voltswagen of America" to highlight its range of electric vehicles. The change sounded silly to some, and issuing the press release shortly before 1 April raised some suspicions, but the plan was reported as fact by reliable news outlets, including Reuters and CNBC. It was not until Wednesday that the company confirmed that the announcement had indeed been an April Fool's prank.
The stunt certainly encouraged people to talk about VW's EVs, "signaling our commitment to bringing electric mobility to all", as the company's marketing department put it. In that respect, you could say it was a success. On the other hand, only a few years ago VW had to pay tens of billions of dollars after it was found to have misled regulators over the emissions from its diesel vehicles. There were suggestions this week that it was still too soon for VW to be less than fully honest in its communications, even in fun.
Other views
Alana Tischuk and Andrew Latham — The hunt for advantaged oil
Graham Kellas — How carbon pricing could reshape upstream oil and gas economics
Gavin Thompson — Suez blockage highlights Asia's vulnerability to disruptions
Asia's ambitious biofuels plans thwarted by supply constraints and food security concerns
Matteo Muratori et al — The rise of electric vehicles: 2020 status and future expectations
Stephanie Butcher — Europe's chance to lead the green technology race
Leda Zimmerman — Powering the energy transition with better storage
Quote of the week
"I want something positive to happen. All we ever hear is about raising taxes, banning things. Let's do something positive for the environment". — Nigel Farage, the long-time Brexit campaigner who is widely seen as one of the key architects of the UK's exit from the EU, this week began arguing the case for offsetting carbon emissions. He has joined the advisory board of Dutch Green Business Group, a company that invests in reforestation projects to generate carbon offsets. Farage, who started his career in commodity trading, has in the past expressed scepticism about climate policy. "Measures we are taking to combat what may or not be a problem are damaging our citizens", he warned in 2013.
Chart of the week
This comes from a recent Insight report on the US solar industry, a collaboration between the Solar Energy Industries Association and Wood Mackenzie Power & Renewables. It shows the dramatic growth in solar power installations in the US over the past decade, with forecasts out to 2025. Despite the pandemic, 2020 turned out to be a record year for solar installations in the US, and the next three years are expected to be even stronger. The forecast projects a slowdown in 2024-25, following the final tapering out of the Investment Tax Credit to zero for residential solar and 10% for commercial. President Biden this week proposed a further ten-year extension of the credit.