Opinion
Re-inventing the North West Shelf
Agreement on backfill gas supply urgently needed to avoid Australia's iconic LNG project cutting exports

Gavin Thompson
Vice Chairman, Energy – Asia Pacific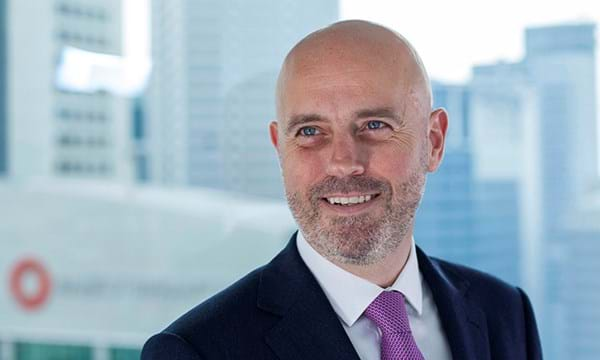 Gavin Thompson
Vice Chairman, Energy – Asia Pacific
Gavin oversees our Asia Pacific research helping companies identify and build their international growth strategies.
Latest articles by Gavin
View Gavin Thompson's full profile
Australia's giant North West Shelf (NWS) project first supplied the domestic gas market in 1984. Its five LNG trains have been the bedrock of the country's gas export industry since first volumes were shipped to Japan in 1989. A phenomenal success already spanning almost four decades, the NWS still accounts for around a third of Australia's total oil and gas production.
But nothing gold can stay. With declining production from the joint venture's fields, the NWS may be forced to reduce exports unless new gas is secured. The plant has production capacity opening from 2021 and up to 7 mmtpa could be idle by 2027 unless new supply is secured. Identifying backfill resource isn't the problem; options abound. Theoretically the NWS trains could be kept full for decades.
To a large extent, the future of the NWS will be determined by the JV's ability to tackle challenges familiar across the industry: high costs, weak prices, carbon emissions and decommissioning. None are insurmountable.
But a further hurdle remains the project's complex commercial structure. The Woodside-operated NWS JV has six participants jointly owning the infrastructure, each with its own corporate drivers and strategy. And each with a full veto on any project decision. In addition, CNOOC Ltd owns 5.3% of the project's upstream molecules. Complicating matters further, Chevron has announced it will sell its share of the project. As the project transforms from a fully integrated project to a tolling fee model, Chevron may not be the only NWS JV partner looking to exit.
Time is of the essence. Agreement on long-term third-party gas to backfill the plant needs to be reached and reached soon. Perhaps unsurprisingly, progress has proven elusive - it would be putting it politely to say that partner alignment amongst the NWS JV has been challenging over the years. I spoke with Dan Toleman, Senior Analyst, Australasia Upstream Research on why the corporate log-jam needs to be broken to usher in a new era of opportunity for the NWS.
Decisions on how to fill the NWS plant need to be made now
First, the good news. Agreement is possible and progress on near-term backfill supply is expected to see new incremental volumes into the NWS plant from 2022. Initial third-party gas will be from the adjacent Pluto LNG project. Also operated by Woodside, the Pluto JV can supply volumes into the NWS via the under-construction interconnector pipeline. Production from Mitsui's Perth basin Waitsia field will also supply the plant.
However, these are only short-term solutions and more substantial longer-term supply is required. Given project development lead times often exceed 5 years to first gas, decisions need to be made now.
The two leading options are the Browse and Scarborough projects. Both are Woodside operated and both present challenges. Browse is a remote, carbon-intensive and high-capex greenfield project, with FID now delayed until at least 2023 following the oil price crash; Scarborough gas is lean and would require new nitrogen removal facilities at the NWS. It is also currently lined up to supply Pluto LNG and the new 5 mmtpa Pluto Train 2 expansion train. Even with Browse delayed, Woodside remains publicly committed to Scarborough gas to Pluto.
Economic rationale for Scarborough into the NWS
Some have argued it makes more sense to send Scarborough gas into the NWS. We have compared the economics of Scarborough to Pluto and the NWS and from a capital savings perspective a development to the NWS looks attractive. However, this option would be on a later timeline and has additional commercial complexity.
In addition, Woodside is the sole owner of Pluto Train 2, and so the sole beneficiary of tariffs. The company also has complete control of development timelines. Ultimately, this could swing the vote. Woodside has a critical decision to make
Read more: Australia's North West Shelf LNG: the clock is ticking for backfill
Could both Browse and Scarborough supply the NWS?
With Browse delayed, a possible outcome could be both Browse and Scarborough ultimately supplying the NWS. This could be facilitated by using capacity from Pluto Train 1 and either throttling back production or adjusting the ramp up profile of the backfill projects. Previously it was Browse or Scarborough that could be monetised at the NWS. But both projects can fit and could help move the Browse partners from their previous negotiation position of protecting capacity at the NWS.
Compelling reasons to get deals done
As the joint venture resource declines, the NWS will make the transition to a regional infrastructure hub, much the same way a giant field like Forties has in the North Sea. An obvious incentive for the NWS JV partners to agree on backfill is the prospect of receiving a tariff for liquefaction once this happens.
Additionally, as an ageing facility the NWS has high fixed operating costs. Without backfill supply, operating costs per BOE rise as the maturing project's production declines. Backfill also allows those E&P companies involved to do what they do best; monetise undeveloped resources and gain access to potentially higher LNG prices on a low capital outlay.
Slow progress on future gas supply, processing and tolling across the NWS JV is frustrating. Mind-boggling commercial complexity and a misalignment of interests beset the project. But Asian markets are the greatest prize in global gas and even with competing pre-FID LNG projects around the world also facing delays, the NWS cannot risk missing out. As my colleague Dan puts it, "With Asia's appetite for cleaner energy rising, the prospect of Australia's most iconic LNG project shutting down trains due to a lack of progress on backfill supply is just plain wrong."
APAC Energy Buzz is a blog by Wood Mackenzie Asia Pacific Vice Chair, Gavin Thompson. In his blog, Gavin shares the sights and sounds of what's trending in the region and what's weighing on business leaders' minds.