Sign up today to get the best of our expert insight in your inbox.
Sign up for The Inside Track
For details on how your data is used and stored, see our
Privacy Notice
.
Opinion
RES acquisition of Ingeteam illustrates a broader solar PV O&M shake-up
Change is afoot in the global solar photovoltaic (PV) operations and maintenance (O&M) market, as illustrated by the recent announcement of RES Group's (Renewable Energy System) intention to acquire Ingeteam. We expect more M&A activity across the renewable technologies service industry

Leila Garcia da Fonseca
Research Director, Wind and Solar O&M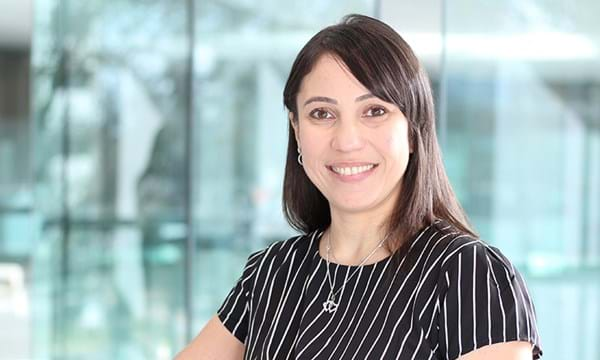 Leila Garcia da Fonseca
Research Director, Wind and Solar O&M
Leila is responsible for our wind and solar operations and maintenance market research for the Americas region.
Latest articles by Leila
View Leila Garcia da Fonseca's full profile
In 2022, reduced merger and acquisition (M&A) activity led to the fragmentation of the global solar photovoltaic (PV) operations and maintenance (O&M) market for the first time in years. While the top 15 vendors added 13 GWdc to their overall portfolios in 2022 ‒ an annualised growth rate of 13% ‒ they saw their market share decrease 2.8% year on year to 55%.
The market dynamic is clearly shifting, as illustrated by the recent announcement of RES Group's (Renewable Energy System) intention to acquire Ingeteam. The transaction, if it completes, will turn RES ‒ a UK-based developer, engineering, procurement and construction (EPC) company, and operator of renewable projects around the world ‒ into a first-of-its-kind global service provider.
The deal will also make RES one of the largest cross-tech O&M vendors in the industry, potentially boosting the developer to No.4 in the solar O&M rankings globally (assuming no other major M&A over the next few months). According to our August 2023 solar PV O&M report, the top three solar O&M vendors have remained unchanged since 2021, with US firms NovaSource and SOLV Energy occupying the top two spots and Spanish developer Solarig in third place.
Developers account for only 6% of solar O&M vendors globally, while EPC companies, affiliated service providers (ASPs) and independent service providers (ISPs) lead the space. RES' move will change that. With this one acquisition, we expect a potential increase of 5‒6 percentage points in developers' market share, while inverter companies could see their share halved from 10% to 5%.
The transaction not only highlights increasing interest among service providers in covering multi-technology solutions, but also signals component suppliers' intent to return from the once trendy vertical integrated approach to their core manufacturing businesses.
We expect additional M&A activity across the service industry of renewable technologies. Sellers are expected to direct potential new capital from divestitures into expanding manufacturing capabilities, particularly in the US, to fully leverage the incentives contained in the Inflation Reduction Act.
RES is joined by only a few other companies that are equally focused on servicing assets involving multiple renewable technologies: German developer BayWa, US-based ISP Pearce Services, French independent power producer EDF Renewables and Spain's Solarig.
None of these companies, however, services the entire spectrum of renewable technologies (the main technologies serviced include wind, solar and energy storage). Hydroelectric power and biomass require unique capabilities and personnel skillsets that are considerably different from wind, solar and energy storage technologies.
What's more, very few players in the O&M space cover the entire renewable project life cycle. In addition to asset owners that handle O&M internally (self-performers), RES and BayWa stand out as some of the few companies equipped to offer services from project development through to construction and aftersales operations. This business model provides them with a unique advantage that can translate into operational efficiency and, most likely, competitive pricing.
This is possible due to their in-depth knowledge of the project since its early stages, enabling them to prepare for unforeseen issues that could arise more effectively than external service providers. This is on top of having established relationships with OEMs and components manufacturers in the early stages, better facilitating the spare parts and repair processes during the O&M phase.
There is, therefore, ample opportunity for potential new M&A transactions centred on the synergy of service providers seeking further technology diversification and components manufacturers refocusing on their core operations. And there is growth to be had.
As mentioned, according to our 2023 Global PV O&M Service Provider Dynamics report, the world's top 15 solar PV O&M providers expanded their combined portfolios by an annualised 13% for a total volume of 115 GWdc in 2022. Across the entire assessed portfolio, providers expanded their capacity under O&M contracts by 18%, for a total volume of 207 GWdc, slightly lagging the 26% year-on-year growth seen in global solar installations.
O&M pricing, meanwhile, has returned to pre-COVID levels after a sharp rise in 2021. By our estimates, O&M contract pricing for US utility-scale projects slipped 22% in 2022 to average US$7.9 /kWdc per year. Cost increases are still likely in the long term, driven by ever-rising labour wages and inflation around the globe.
The sudden price drop is the first sign of the adoption of digital solutions, intensified by the Covid-19 pandemic. Europe, the Middle East and Africa boasts the highest cost per MW for utility-scale projects, followed by North America and Asia-.
Learn more
To find out more, click here to purchase our Global Solar PV Operations and Maintenance (O&M) Service Provider Dynamics 2023 Report.