Opinion
The solar aftermarket is growing fast – but new entrants could be left in the cold
Global solar operations and maintenance spend is on track for a fourfold increase by 2030 – but low margins could deter new market entrants

Leila Garcia da Fonseca
Senior Manager, Wind and Solar O&M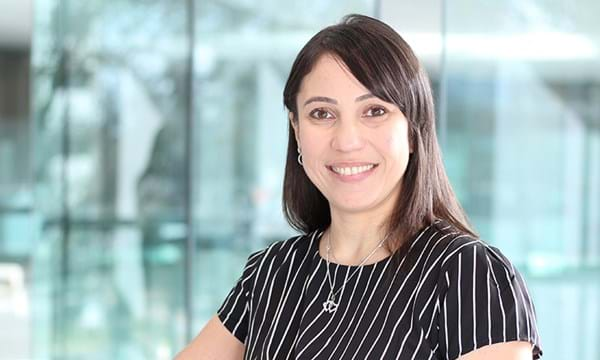 Leila Garcia da Fonseca
Senior Manager, Wind and Solar O&M
Leila is responsible for our wind and solar Operations & Maintenance market research for the Americas region.
Latest articles by Leila
View Leila Garcia da Fonseca's full profile
Global non-residential solar operations and maintenance (O&M) spend is expected to hit US$15 billion by 2030. But increasingly competitive auction prices, coupled with rising labour and supply chain costs, mean service vendors face challenges to stay profitable.
In our report 2021 O&M economics for global solar PV we explore the solar aftermarket sector in detail, providing key insights into the future market opportunity. Fill in the form to access a complimentary extract. Or read on for a quick overview of some of the key takeaways.
Despite market growth, low margins could keep new entrants out
Total global solar installed capacity is expected to reach 2.2 terawatts by 2030. That means rapid growth for the solar O&M sector over the next decade; a total 2030 market opportunity of US$15 billion is a nearly fourfold increase on 2020 figures.
The US will be the most attractive single market, accounting for US$3.5 billion of the total. On a regional basis, however, APAC leads with US$5.7 billion of the total spend.
Globally, low margins are a major barrier to new entrants; as a result, we expect larger service providers to keep their lead in overall market share.
Utility-scale projects dominate global installed solar capacity
Utility-scale projects will continue to dominate new capacity. The Americas region leads this trend, followed by APAC and EMEA respectively. In Europe, the market share of utility-scale projects will grow from 32% in 2020 to 50% in 2030. Globally, average project size is 83 megawatts, 14% larger than reported at the beginning of 2021. The trend towards larger average project capacities helps optimise O&M pricing, as system density is an important cost driver.
Nearly half of global O&M spend over the next ten years will be for corrective repairs, including inverter replacements. This is a clear driver for potential repowering activities and advanced analytics solutions — it also emphasises the benefits of full-scope contracts where service providers have warranties in place.
System density and economies of scale drive solar O&M cost reduction globally
Economies of scale are key to achieving cost reductions for full-scope service agreements. O&M providers looking after a significant volume of assets in a given region are therefore best placed to offer competitive pricing.
However, EMEA is the only region expected to see an overall per-megawatt cost reduction; that's largely due to projects located in low-cost labour markets in the Middle East and Eastern Europe. Elsewhere, a shortage of skilled workers and manufacturing supply chain issues are likely to offset potential savings from technology improvements, pushing up overall costs.
Solar service agreement pricing is stabilising after years of cuts
Competitive renewable energy bidding for solar PV service contracts has become the norm in most major markets. Such auctions have driven down operating expenditure for asset owners significantly over the last decade. However, they result in low prices that pressure the entire industry value chain.
With service providers increasingly finding their margins squeezed from both directions, asset owners shouldn't expect this situation to continue in the long term. In fact, our pricing survey indicates that full-scope agreement pricing is beginning to stabilise. It's worth noting that low contract prices are a misleading reference figure in the industry anyway; critical O&M activities are increasingly excluded from scope to keep upfront prices down.
Lifetime solar O&M costs are likely to escalate over the long term
Wood Mackenzie has created a granular, bottom-up O&M cost model that forecasts spend across all key maintenance and site administration activities. This enables us to analyse the impact of various factors on overall O&M costs. As average project size increases cost efficiency gains diminish since equipment-specific maintenance dominates costs for large-scale projects.
At the same time, in the short term, manufacturing shortages, tariffs and rising commodity prices all increase spare part and equipment costs. And, in the long term, higher labour costs are likely to be an issue, especially in countries like China and India with particularly high real GDP growth.
As a result, we expect per-project, 20-year lifetime O&M costs to escalate over the next decade.
Get a more detailed view of solar O&M economics
2021 O&M economics for global solar PV includes in-depth analysis of the global O&M market opportunity and detailed cost forecasts by region and project size.
Fill in the form at the top of the page for a complimentary extract.