Leila Garcia da Fonseca
Senior Manager, Wind and Solar O&M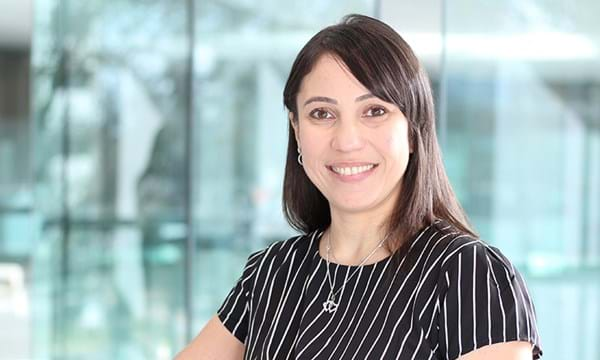 Leila Garcia da Fonseca
Senior Manager, Wind and Solar O&M
Leila is responsible for our wind and solar Operations & Maintenance market research for the Americas region.
Latest articles by Leila
View Leila Garcia da Fonseca's full profile
Latin America ended 2021 with more than 16.5 GW of installed renewable capacity. The power and renewables market in the region demonstrated its resilience against the negative impact of the global pandemic and challenging local policy dynamics. And 2022 looks set to be an even stronger year, with an estimated 18 GW of wind, solar and storage expected to come online – 9% growth year-on-year. Solar will drive this record year by connecting 13 GW of capacity, with 8 GW connected in Brazil alone.
But of course, it won't all be plain sailing.
This article is an introduction to Latin America Power & Renewables: 5 key things to look for in 2022. Fill in the form for your complimentary copy.
2022 will be an historical year for renewable auction announcements in Latin America
Competitive auctions are currently being planned across eight different Latin American markets. Auctions are already confirmed for Brazil and Chile. Emerging markets including Colombia, Dominican Republic, Ecuador, Guatemala, Honduras, and Panama are preparing to hold tenders to comply with their respective clean energy targets. We'll be monitoring all the announcements closely throughout the year.
Read the full report to find out more about the likely impact of auctions and the solar and wind pipeline.
Supply chain constraints will be a challenge for energy projects
Global supply chain constraints, amplified by the Covid-19 pandemic, will affect new project development across the region.
Projects with a commercial operations date (COD) of 2022 are likely to face transportation delays and/or a lack of equipment and material availability. Small, local developers with less bargaining power and tighter economics have the greatest exposure to this risk. Larger players, particularly those with global sourcing strategies, benefit from economies of scale and an ability to move material across the region as needed.
Players will need to prepare ahead of time to avoid potential revenue losses and ensure they can develop new business opportunities.
A lack of grid infrastructure will continue to cause delays in Colombia and Argentina
2022 will be a crucial year for transmission development to allow more and already contracted renewable capacity into the grid.
Progress of grid infrastructure build out for the Guajira Peninsula is critical to connect additional capacity and current delays threaten to push several 2022 projects into 2024. In Colombia, Isagen is trying to commission the 20 MW Guajira I project in 2022, the first new wind power plant in the market since 2004. This project was awarded in the country's first renewable power auction in 2019 but is currently facing potential delays due to transmission bottlenecks. Argentina faces a similar challenge – read the full report to find out more.
What other factors will shape Latin American power and renewables in 2022? 
It's set to be an interesting year, with plenty of developments to track. In Mexico, for example, the private sector is fighting a proposal for constitutional reform that could undermine renewables growth. On the other hand, we expect that Latin America will finally welcome some early movements around green hydrogen, offshore wind and energy storage. To find out more, read Latin America Power & Renewables: 5 key things to look for in 2022.
Fill in the form at the top of the page for your complimentary copy.