Get Ed Crooks' Energy Pulse in your inbox every week
Sign up
For details on how your data is used and stored, see our
Privacy Notice
.
Opinion
Ten predictions for 2023
Rebounding oil demand, surging EV sales, and some of our analysts' other forecasts for the year ahead

Ed Crooks
Vice-Chair, Americas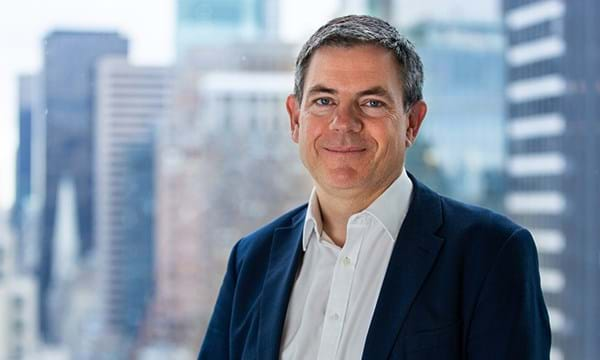 As usual, for the last Energy Pulse of 2022 I am collating ten Wood Mackenzie analysts' predictions for developments they expect to see in the year ahead, drawn from across the range of sectors and technologies that we cover.
This has been another year when world events have transformed the outlook for energy. Russia's invasion of Ukraine prompted the EU, US and their allies to cut their purchases of Russian energy, causing havoc in world markets. Prices for LNG and European gas and power soared to record highs.
Despite those shocking events, many of the predictions for 2022 that we published a year ago have been vindicated. In some cases, the Russian invasion and the surge in energy prices that followed have reinforced trends that were already under way. High fuel costs and concerns about energy security helped accelerate sales of electric vehicles, for example.
In other cases, even the huge disruption that followed the outbreak of war did not throw out fundamental economic relationships. We predicted that the oil market would remain well-supplied in 2022, and so it has proved, with the OPEC+ countries deciding in October that they needed to cut their production. Brent crude has dropped from over $120 a barrel in June to about $80 at the time of writing.
Bearing in mind that unexpected events will inevitably forestall some of the events that currently seem likely, here are ten of our analysts' top predictions for 2023:
Other countries around the world will follow the US lead in stepping up policy support for low carbon energy
The extended and expanded tax credits and subsidies offered to low-carbon energy in the US Inflation Reduction Act, signed into law in August, has caused companies around the world to reconsider investment decisions. Key measures in the act, including support for wind and solar power, battery storage, carbon capture, and low-carbon hydrogen, simply outshine existing policy frameworks in most other countries. To remain competitive, those countries will have to introduce incentives that are closer in value to what is now available in the US. That will be a net gain for the world, not a zero-sum game: a levelling-up of policy support will unlock new business opportunities for the entire globe.
David Brown – Director, Energy Transition
World oil demand growth will bounce back
As 2022 ends, global oil demand is faltering. For the fourth quarter of 2022, we expect a sharp decline in demand of 1.2 million b/d year-on-year. However, we think this downward trend will turn out to be short-lived. We are forecasting a brisk return to oil demand growth next year, with an increase of 2.3 million b/d for 2023 as a whole, driven by the easing of Covid restrictions in China and rising use of petrochemical feedstocks. This resumption of the upward trend in demand is likely to jolt the oil market out of its current doldrums and provide support to prices.
Ann-Louise Hittle – Head of Macro Oils
There will be a slowdown in LNG contract signings
2022 was a busy year for LNG contracting, with deals signed for 80 million tonnes per year. Of that total, 75% was with exporters from the US, and over 50% was for portfolio players and traders. In 2023, we expect that contracting activity to slow down. Chinese companies will continue to buy, and US independent upstream and midstream players will continue to secure deals to access global LNG prices. But portfolio players will be more selective, placing their bets only on those projects that can move quickly. Meanwhile, European buyers are unlikely to commit to much supply, as they remain concerned about demand longevity and future pricing dynamics.
Massimo Di Odoardo – Vice-President of Gas and LNG Research
As the United Arab Emirates prepares to host COP28, it will ramp up investment in low-carbon energy, spurring other countries in the Middle East to follow suit.
ADNOC, Abu Dhabi's national oil company, did not set a net zero target in the run-up to COP26 in 2021, even as peers such as Saudi Aramco declared ambitions to be carbon neutral in 2050. In November, that changed: ADNOC announced that it would pursue net zero by 2050 and establish a low-carbon energy division. It has already started to take action to move towards that goal: it is so far the only NOC to pursue renewable M&A, buying into the H2Teeside hydrogen project in the UK alongside BP. ADNOC and the UAE will continue to ramp up low-carbon investment, and this will bring along other oil producers in the Middle East. Their investments in low-carbon energy will increase, and they may also make further international acquisitions in hydrogen, CCUS and solar, in a wave that could be similar to the rush of activity seen in the UK and Europe in the run-up to COP26.
The UAE and the Middle East more widely could have a similar eureka moment to the Inflation Reduction Act in the US, which promises a boom time for hydrogen, CCS and solar. A lot can happen when you have the spotlight on you.
Kavita Jadhav – Research Director, Corporate Research
Carbon capture, use and storage will go mainstream with some big investment decisions
After a flurry of announcements recently, companies will finally kick off major projects in carbon capture utilisation and storage (CCUS) in 2023. We are particularly watching for hub projects – those that provide the infrastructure for multiple emitters to transport and store captured carbon dioxide at scale. Up to 30 CCUS hubs around the globe are targeting FID in 2023, and about half of those are likely to go ahead. Who will be leading the way? Mostly the European oil and gas Majors, which have existing positions to build on and ambitious energy transition targets to pursue.
Mhairidh Evans – Head of CCUS Research
US electric vehicle sales will double in 2023
The US has for many years been languishing in a distant third place behind China and Europe for electric vehicle sales, but now conditions are finally coming together in terms of policy, regulations and product. The Inflation Reduction Act means that GM and Tesla are both once again eligible for the EV tax credit, and other major automakers that would have been capped off by 2023, can now enjoy another 10 years of subsidies. The new EPA regulations set for 2023 will force automakers to reduce fleet level emissions by 10%, and the cheapest way for automakers to achieve that will be to sell more EVs. Affordable EVs are finally hitting the market in volume.
Next year Ford, Hyundai, GM, Subaru, Toyota, VW will all have compact SUVs on the market with starting prices around US$40,000-45,000. This trifecta of policy support, regulatory pressure and affordable models will help US EV sales double to over 2 million in 2023, up from 1 million this year. This time next year, everyone will be talking about how the US has finally stepped up to join the global EV battle.
Ram Chandrasekaran – Head of Road Transportation
Metals prices will fall
Supply and demand balances point to a year-on-year decline in average prices across the metals and mining industries in 2023. Softening demand, stronger supply and weaker sentiment will all contribute to the downward pressure. The construction sector, a key area for iron ore, steel and base metals, will be a drag on global demand, with the Chinese real estate market in particular remaining sluggish. Meanwhile, supplies of copper, aluminium, lead, zinc, iron ore and steel, among others will all post higher growth rates than in 2022. The production of battery materials – nickel, cobalt and lithium – will continue to forge ahead, following double digit-growth in 2022.
There are some upside risks for demand. Inflationary pressures are showing signs of easing, and so are supply-chain constraints. That could mean the global economic slowdown is less severe than expected. A recovery in the automotive sector and in low-carbon energy could help offset some of the demand weakness in other consumer-led segments. But overall, we think the prevailing tendency in prices will be downwards.
Nick Pickens – Research Director, Copper
At least one larger independent shale company will break ranks and aim for faster growth
Once again, tight oil companies are gearing up to act in unison in the coming year. Comprehensive activity and spending guidance for 2023 has not arrived yet. But signs point to a repeat of 2022: single-digit production growth, and spending hikes that will largely just cover cost inflation. Oilfield services constraints and project execution challenges remain obstacles to faster growth. Shareholder returns take priority. But it is not a completely level playing field across the listed E&P sector. Some companies have better balance sheets, better assets, and more established frameworks for returning capital. We think 2023 could very well be a year where the best of the best break out, and decide to grow more aggressively than many stakeholders currently expect.
Alex Beeker – Research Director, Corporate Research
US solar installations will start to recover, despite supply chain constraints
High steel and polysilicon prices, an anti-dumping investigation by the Department of Commerce, and the implementation of the Uyghur Forced Labor Prevention Act wreaked havoc on the US solar industry in 2022. We estimate a total of 18.6 GW of new solar generation capacity will come online in 2022, down 23% from installations in 2021. However, all the signs point to the US solar industry starting its recovery in 2023. The passage of the Inflation Reduction Act boosts the already competitive levelised cost of electricity from solar. Module prices are set to remain stable as global polysilicon production capacity increases by 70%, and imports that were detained by US Customs despite using non-Chinese polysilicon are expected to be released during the first half of next year.
Corporate and utility demand will reach an all-time high, as power prices continue to increase and pressure to meet emissions reduction targets grows. Taken together, those factors are likely to drive a 50% increase in solar installations in 2023.
Sylvia Leyva Martinez – Senior Analyst, North America Utility-scale Solar
Fortune will favour the bold in oil and gas FIDs
The list of large oil and gas projects nearing Final Investment Decisions has been more than twice the number actually getting the go-ahead since 2020. Capital discipline and increasingly cost inflation and execution concerns have complicated decision-making for companies evaluating major projects. Continuing tensions between service companies and operators will keep pouring sand into the cogs of the stage gate process for investment decisions. Operators are nervous about cost certainty, service providers are looking to expand margins.
Of about 60 large projects that could be ready to go, we think only about 30 will proceed in 2023. But operators should be wary of delaying for too long. The supply chain is not adding capacity quickly enough to avoid further cost inflation. Now could be as good as it gets.
Fraser McKay – Head of Upstream Analysis
That's all from Energy Pulse for 2022. Many thanks to everyone who has been reading this year, and thanks especially to those of you who responded with questions, comments and ideas about our work. I hope you have found it interesting and useful; I have certainly enjoyed putting it together.
I hope everyone has a great holiday and a happy and successful new year. See you in 2023.