Opinion
The global CCUS pipeline is growing fast – but not fast enough
Net zero ambitions call for an eightfold increase in the carbon capture, utilisation and storage (CCUS) project pipeline by 2050

Lucy King
Senior Research Analyst, CCUS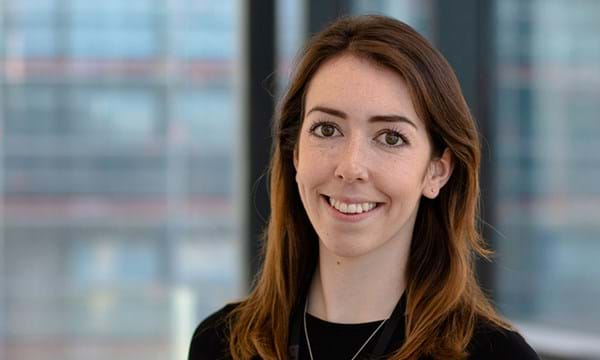 Planned CCUS capacity has doubled to over 800 Mtpa in just six months. We're now tracking almost 600 projects, nearly 100 of which were added in Q1 2022. Companies and governments are making great strides across project diversification, hub scaling and new legislations. But at the current pipeline capacity, it's still not enough to support global net zero targets.
The Q1 2022 CCUS market update from our Energy Transition Service explores the latest developments and asks: what more is needed from CCUS to meet net zero targets? And what needs to change to make it happen? Read on for an overview of four key themes characterising this nascent industry.
1. CCUS hub developments are taking centre stage
The shift away from enhanced oil recovery (EOR) towards dedicated storage continues. More than 80% of the planned project pipeline is now centred around CO2 storage hubs with shared infrastructure. Most are targeting start-up before the end of the decade.
Over 75% of announced hub capacity is in just five countries: the US, Canada, the UK, Russia and the Netherlands. A mix of regulatory frameworks, tax incentives and project funding are facilitating developments across these locations.
A few notable hub newcomers in Q1 2022 include Norway's Smeaheia, Canada's Meadowbrook Hub and the UK's Medway Hub.
2. CCUS projects are diversifying
Hubs with shared infrastructure provide the greatest opportunity for scale. We're seeing an increasingly diverse project pipeline emerge as hub users – mainly small capture projects – materialise and 'piggy-back' onto nearby hubs. This unlocks further hard-to-abate industries, supporting projects that would otherwise be unlikely to progress.
The industries looking to CCUS for carbon abatement will continue to diversify as the race for net zero gathers pace. Upstream oil and gas, refining, hydrogen, steel and chemical production are all adding CCUS capacity, for example. However, power generation is now the dominant industry source, with rapid scale-up expected over the next decade.
3. Country policies and regulations continue to evolve
Policy, regulation and funding to support CCUS continues to mature. However, for most, the rate of growth and demand for CCUS is outpacing the respective government's ability to legislate for it.
There's little doubt that 2022 will be a pivotal year for implementation, with key initiatives already announced:
Canada announced an investment tax credit for non-EOR CCUS projects. Effective immediately, the rates are set out to 2030, from which point they reduce by 50%.
Implementation of Indonesia's carbon tax has been deferred from April to July 2022. But CCS/CCUS legislation is in progress and expected to be ratified in H2.
The UK is preparing its first carbon storage licensing round – though the timing is yet to be confirmed.
Denmark is progressing multiple rounds of funding for CCUS projects, with awards expected over the coming months.
4. The rate of CCUS growth is sustained – but more is needed
Despite the continued momentum behind CCUS, a bigger push is required. The current pipeline aligns with our AET-2 scenario pathway by 2030 – a scenario in which the rise in global temperatures since pre-industrial times is limited to 2 °C by the end of this century. But the pipeline will need to grow eightfold by 2050 to the capacity required to deliver net zero.
The 2020s will be critical for project announcements, deliveries and executions. More than 85% of the planned pipeline is targeting start-up by 2030, and we're tracking 15 CCUS projects aiming for FID in 2022 alone – though none have advanced to date.
For all to go ahead, more progress across policy, regulation, storage capacity and technology costs will be essential.
Download the insight
Visit our guide to CCUS for all the latest insight from our global experts. You can also fill in the form at the top of the page to download additional insight from our experts.