Discuss your challenges with our solutions experts
Get in touch
For details on how your data is used and stored, see our Privacy Notice.
Opinion
Three ways midstream operators can fuel the energy transition
From repurposing infrastructure to testing novel business models, midstream oil and gas players have a vital role to play in enabling a lower-carbon future

Rachel Schelble
Head of Corporate Carbon Management and Infrastructure, Corporate Service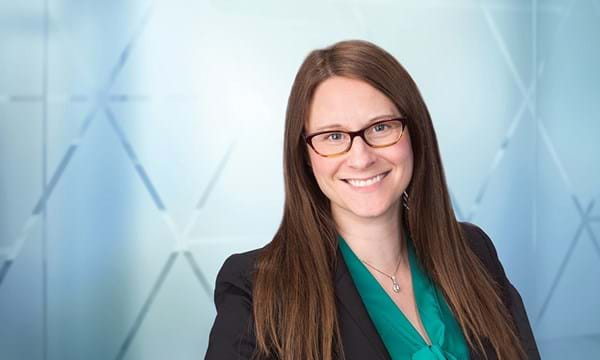 Rachel Schelble
Head of Corporate Carbon Management and Infrastructure, Corporate Service
Rachel leads the development of our corporate midstream research service.
Latest articles by Rachel
View Rachel Schelble's full profile
The midstream oil and gas industry will play a central role in the energy transition. Operators have a unique opportunity to enable the shift to low-carbon energy by connecting new and emerging value chains. To do so profitably and sustainably, midstream players will need to adjust their mindset and leverage their infrastructure in new ways.
A new insight, Corporate midstream – rising to the energy transition challenge, explores midstream emissions reduction strategies. Visit our store to download the full report, or read on for an introduction to three ways midstream can support a low-carbon future.
1. Enabling the use of renewable fuels
The midstream industry is participating in the renewable fuels value chain in two ways:
transportation and blending of renewable natural gas (RNG) into its pipelines
production and distribution of renewable diesel.
There's still much to be learned about the project economics of transitioning to renewable fuels. However, midstream operators are actively testing these new business models and progress is being made. Williams, Enterprise, and ONEOK are already blending RNG – biogas sourced from dairy waste and water treatment facilities – into their natural gas streams, for example. Meanwhile, Marathon and Phillips 66 are reconfiguring refineries to produce renewable diesel, with more facilities in the process of retrofit.
2. CCUS infrastructure, projects and partnerships
Midstream companies are well placed to play a significant role in the full carbon capture, utilisation and storage (CCUS) value chain. First and foremost, operators can capture carbon dioxide at their own facilities. Firms can also employ their expertise to build, own and operate greenfield infrastructure. And by developing sequestration partnerships they can ensure captured carbon is either used or stored permanently.
Perhaps most interestingly, midstream operators can potentially repurpose existing, underutilised transmission assets to compress and transport CO2. However, carbon dioxide needs to be transported at pipeline pressures between 1,200 and 2,200 psi. With crude pipelines operating at 600-1,000 psi and natural gas pipeline pressures ranging from 500-1,400 psi, significant upgrading may be needed.
Despite these issues, several projects and collaborations are already in the works. Williams is capturing emissions at its plants and facilities, for example, while Enlink, Enbridge and Enterprise are partnering with others on sequestration projects. Read the full insight to find out more.
3. Providing hydrogen infrastructure
Low-carbon hydrogen production has huge potential. However, there is a limited liquid market for hydrogen today and no widespread transportation infrastructure in place. Midstream companies have an opportunity to leverage their natural gas pipelines, but there are issues. For one thing, hydrogen can make steel pipelines brittle. What's more, as hydrogen molecules are smaller than methane it's more permeable, with a greater risk of leakage.
As the midstream adapts to the energy transition challenge, finding ways to repurpose old infrastructure for hydrogen production and transportation is an opportunity for strategic differentiation. But it will call for an entrepreneurial outlook and a willingness to pursue creative partnerships.
We're already seeing examples of this collaborative approach. MPLX is part of a consortium developing a joint vision for a hydrogen hub in the Northern Appalachian region of the US, for example. The alliance brings together companies at the forefront of different parts of the hydrogen value chain, including EQT, Equinor, GE Gas Power, Marathon Petroleum, Mitsubishi Power, Shell Polymers and US Steel. The project includes hydrogen production and utilisation with a focus on CCUS, and will develop solutions to decarbonise the steel industry.
Elsewhere, pilot projects are underway to blend hydrogen into the natural gas stream and enable hydrogen utilisation. Enbridge, in partnership with Cummins, brought a hydrogen blending project online in Ontario in January, for example.
Midstream can play a pivotal role in the energy transition
Tackling climate change effectively will mean coordinating a variety of solutions. For the energy transition to succeed, the different elements of multiple new energy business models must be efficiently linked. The midstream industry is in a unique position to bring some of these pieces together.
Visit our store to read Corporate midstream – rising to the energy transition challenge in full. It includes a review of midstream energy transition strategies, along with a summary of what operators are doing to set emissions targets, drive down Scope 1 and 2 emissions and enable the transition to low-carbon energy.