Opinion
What a difference a year makes – Asia's energy leaders discuss an uncertain future
The pace of Asia's transition, supercycle, gas, NOCs and China

Gavin Thompson
Vice Chairman, Energy – Asia Pacific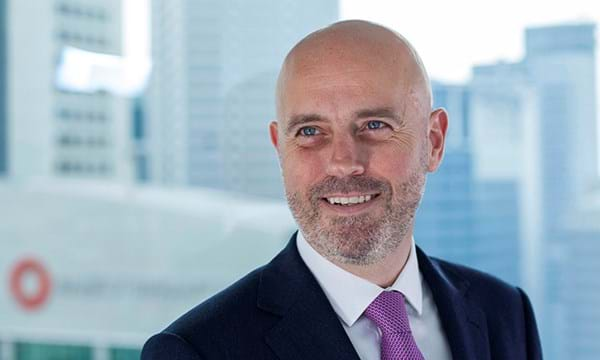 Gavin Thompson
Vice Chairman, Energy – Asia Pacific
Gavin oversees our Asia Pacific research helping companies identify and build their international growth strategies.
Latest articles by Gavin
View Gavin Thompson's full profile
Last month, Wood Mackenzie hosted our annual Global Energy Summit. The Asia Pacific session welcomed a range of senior industry leaders from across the energy and natural resources sectors to debate our topic of Net Zero and the Future of Energy.
With the world looking drastically different to where we were 12 months ago, our speakers had a lot on their minds. Condensing the debate into five key themes was no easy task, but here's my take on the issues that are shaping the future of energy across Asia Pacific.
Asia's energy transition is accelerating but the pace remains too slow
Energy and natural resources companies across Asia Pacific know what must to be done to tackle climate change. All agree that carbon mitigation is critical and have published roadmaps to reduce both carbon emissions and intensity. Support for the acceleration of renewables, reducing fugitive emissions, investment in carbon capture and hydrogen projects, and a consensus around the role of natural gas to reduce coal (and oil) demand in Asia are all heralded as signs of positive progress. Yet all speakers agreed the overall pace of change across Asia Pacific remains far too slow.
Much of this stems from government policy. And while net zero targets come thick and fast (Malaysia announced its goal of carbon neutrality by 2050 "at the earliest" the day before our summit), virtually all lack details on how these will be achieved. For companies, uncertainty over meaningful carbon prices needed to support investment in emerging low-carbon technologies, notably CCS, is a bone of contention.
Without progress in policy, Asia's future growth still looks too reliant on fossil fuels, particularly coal. Over 70% of the region's emission footprint is coal-based and with electrification the cornerstone of the energy transition, Asia's rising power demand risks prolonging dependence on coal for the next decade at least. And the current power crunch is not helping, reminding Asia's leaders of coal's dependability in ensuring energy security and grid stability.
But political will must also be matched by corporate action. A key message from our speakers was that all technology options need to be kept on the table. With energy suppliers across the region generating record cash flows, companies know they must do more to reduce their Scope 1 and 2 emissions. At the same time, tackling Scope 3 in partnership with customers should be seen as an opportunity, not a threat. Customers across Asia are demanding cleaner energy and will soon turn away from suppliers who either can't or won't deliver this.
A supercycle is likely, but it won't be like any we've seen before
Consensus holds that the current surge in prices across commodities is an immediate response to the strength of economic recovery and corresponding demand growth combined with tightness in supply. But we also heard a consistent message from oil and gas companies, miners and investors: sustained economic growth coupled with prolonged underinvestment in energy and metals supply will drive high commodity prices for much of this decade, sowing the seeds of a supercycle.
But this time it will be different. The key driver is electrification as countries begin the shift to net zero. And while the pace across Asia needs to accelerate, infrastructure and technology investment is rising globally, stimulating demand growth for key transition metals such as copper, aluminium, nickel, cobalt, lithium and steel. Asia's appetite for natural gas will support higher prices for both pipeline supply and LNG, and should incentivise investment in new supply.
More from the Summit:
Upstream oil and gas: record cash flows and peak uncertainty
High carbon tax could erode up to 60% of Asia's refining earnings
Sky-high confidence in Asia's demand for gas meets concerns over future supply growth
A sceptic on Asia's future gas demand is as rare as hen's teeth right now. Driven by economic growth and coal-to-gas switching, our speakers were unanimous in the view that Asian gas demand looks extremely resilient even in a net zero world. We share this view. And while this requires policy support on carbon pricing and major investment in carbon capture and blue hydrogen, the outlook is building momentum for significant new gas and LNG investment through to 2040.
But the prospect of underinvestment is mounting as the energy transition magnifies the risks of developing multi-billion-dollar projects. Across the LNG suppliers on our panels, including PETRONAS, Woodside, Origin, bp and TotalEnergies, confidence in Asian LNG demand is colliding head-on with caution around committing to expensive new supply. And for Asian governments and buyers, a future supply crunch will likely mean more coal, not less.
The NOC of the future – from national oil company to national energy company
Asia's national oil companies might be looking at the Euro Majors and wondering how they keep up with the pace of change, but pressure is rising for them to do so. And this is not just from their own governments, but also capital markets and customers: the degree of scrutiny is immense and rising. This means moving beyond declaring targets to measurable progress.
Many of the easy wins are under way, through efforts to reduce flaring, electrify operations and increase efficiencies through digitalisation. But beyond this, Asia's NOCs will need to look to nature-based solutions to offset emissions and ultimately carbon credits. Oil and gas won't be disappearing from their portfolios anytime soon but get the senior leadership of Asia's NOC onto the possibilities for CCS and hydrogen and it's clear these sectors are increasingly a big deal.
China can lead the energy transition
Action on climate change needs coordinated and timely execution of policy and in this regard China's command-and-control approach offers hope that its net zero pledge can be delivered. Speakers on our dedicated panel debating China's energy security and climate strategy expressed optimism that the country may have a better chance of achieving net zero goals should strong commitments coupled with central government coordination result in wholesale change across all levels of business and society.
Huge challenges remain, not least as China's current power crunch reinforces its reliance on coal at a time of crisis. But when asked if they believed China can deliver net zero and become a leader of the energy transition, it was not the unanimity of the responses from our speakers that was noteworthy, but the depth of their conviction.
Watch: All our CEO interviews and panel discussions from the 2021 Global Energy Summit are available here.
APAC Energy Buzz is a weekly blog by Wood Mackenzie Asia Pacific Vice Chair, Gavin Thompson. In his blog, Gavin shares the sights and sounds of what's trending in the region and what's weighing on business leaders' minds.