Opinion
What is COP26 and how is it vital to the energy transition?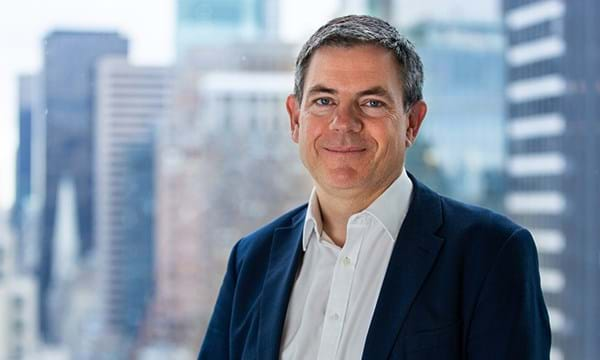 Sign up today to get the best of our expert insight in your inbox.
Sign up for The Inside Track
For details on how your data is used and stored, see our
Privacy Notice
.
What is COP26?
COP26 is the 26th annual Conference of the Parties to the UN Framework Convention on Climate Change, scheduled to be held in Glasgow on November 1-12. It was originally intended to be held last year, but postponed because of the pandemic. The parties to the UNFCC include almost 200 countries.
Why does it matter?
This is the year that the world's governments are supposed to step up their commitments to tackling climate change. Countries have been setting goals for net zero greenhouse gas emissions by the middle of the century, and intermediate objectives for cuts by the 2030s.
The conference is intended to review those pledges and encourage more countries to make ambitious commitments. The officials, ministers and heads of government will also discuss plans for adapting to climate change, and ways for rich countries to help pay for emissions cuts in poor countries.
How is the Paris Agreement a vital element of COP?
The Paris Agreement, adopted at COP21 in 2015, includes a commitment by all signatories to submit a new Nationally Determined Contribution (NDC) every five years. The NDCs set out countries' goals for curbing their greenhouse gas emissions, and the measures they are using to achieve those objectives. Each NDC is supposed to show "a progression" from the previous one, committing countries to a deeper cut in emissions than envisaged in the previous plan. The system is in effect a ratchet for steadily increasing the ambition of countries' climate policies on a five-year cycle.
How well has that mechanism been working?
Results have been mixed. Some countries have been raising their ambitions as intended. China, the world's largest emitter, says it is aiming for its emissions to peak by 2030 and reach net zero by 2060. The EU has agreed to reach net zero emissions by 2050, with an intermediate objective of a 55% reduction from 1990 levels by 2030. The UK has committed to what it describes as the world's most ambitious climate target: a 78% reduction from 1990 levels by 2035, on the way to net zero by 2050.
President Joe Biden has taken the US back into the Paris agreement, and set emissions goals of a 50-52% reduction from 2005 levels by 2030, and net zero by 2050.
However, some other countries, including Russia and Mexico, have published new NDCs that are no more ambitious than their previous plans. One of the key objectives for COP26 will be persuading more countries, particularly large emitters, to commit to steeper emissions cuts.
The Wood Mackenzie base case, showing our view of the most likely outcome based on the position today, puts the world on course for about 2.5° C of warming by the end of the century.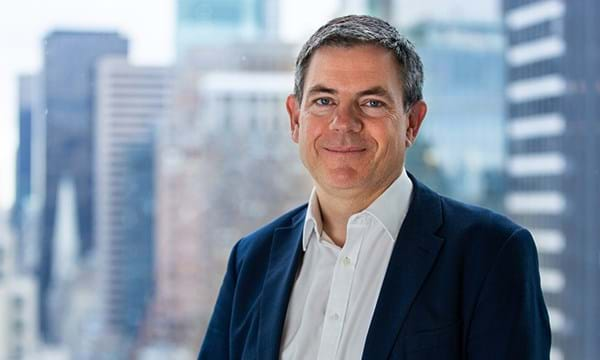 What do countries' pledges mean for the climate?
Under the Paris agreement, the world's governments committed to two objectives for global temperatures: limiting global warming since pre-industrial times to "well below" 2° C, and "pursuing efforts" to restrict it to 1.5° C. To make it likely that the world can stay within the 2 °C limit, global carbon dioxide emissions need to drop to net zero around 2070. For the more demanding 1.5° C goal, they need to do it by around 2050, the Intergovernmental Panel on Climate Change has said.
The ambitious objectives set by the EU, the UK, Japan and others are consistent with that pathway for emissions. But setting goals is the easy part. Achieving them is something else again. Most countries are not on track for net zero by mid-century, and governments still have a lot of work to do to fill in the details of their strategies for reaching their objectives.
The Wood Mackenzie base case, showing our view of the most likely outcome based on the position today, puts the world on course for about 2.5° C of warming by the end of the century.
What impact will COP26 have on the energy and natural resources industries?
The summit and the announcements made around it imply a huge shift towards lower-carbon forms of energy. Even if governments' decarbonisation goals are not fully met, they still point to rapid growth in renewable energy, storage, electric vehicles, carbon capture, and hydrogen. Demand for the metals needed to support lower-carbon energy, including lithium and copper, will rise strongly.
Meanwhile, demand for fossil fuels will be under pressure. In Wood Mackenzie's scenario showing a possible route to achieving the 2 °C objective, oil demand starts to fall in the 2020s, while gas hits a plateau in the 2030s and declines after that. For countries to achieve their net-zero objectives, all their fossil fuel consumption will have to be covered by carbon removal, whether at the source of the emissions or by using direct air capture and nature-based carbon sinks such as forests.
What is Wood Mackenzie's view of COP26?
Our analysts are covering every aspect of what COP26 and international climate policy mean for the energy and natural resources industries.
Our products and services including energy systems modelling, detailed asset-level emissions data, and analysis of commodity markets and corporate strategies will help you make sense of the energy transition and the carbon-constrained world. Watch out for further insights into the consequences of COP26 on this website and across Wood Mackenzie's services.